Hodler's Digest, October 21-October 28: US SEC Mulls Over Bitcoin ETFs, While Bakkt's BTC Futures Inch Closer To Approval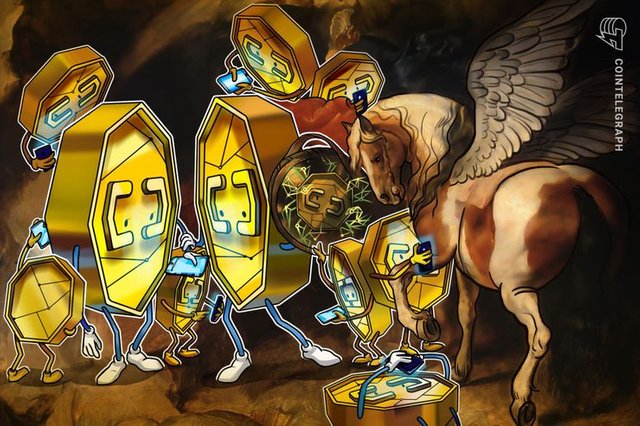 Top Stories This Week
 US SEC Releases Memorandum From Meeting Over Bitcoin ETF Proposal 
 The U.S. Securities and Exchange Commission has published a memorandum from a meeting about the Bitcoin exchange-traded-fund (ETF) proposal from VanEck and SolidX that included EC Commissioner Elad L. Roisman and his counsels Dean Conway, Matthew Estabrook, and Christina Thomas, along with representatives from SolidX, VanEck, and the Chicago Board Options Exchange (CBOE). The memorandum outlines the parties' arguments over the regulators decision to disapprove SolidX's previous ETF application, specifically the failure to comply the section of the Securities Exchange Act over the prevention of fraud and manipulation. 
 Crypto Exchange Coinbase And Circle Launch USD Stablecoin 
 Cryptocurrency exchange and wallet Coinbase has now launched the USD Coin (USDC) stablecoin, which was developed in collaboration with Coinbase and blockchain-powered payments tech company Circle. Coinbase users in the supported jurisdictions can now trade in USDC at Coinbase.com, as well as the iOS and Android apps. According to Coinbase, USDC will soon be supported on Coinbase Pro. The coin is reportedly 100 percent collateralized with U.S. dollars. 
 New York Regulators Approves Coinbase's Crypto Custody Offering 
 The New York State Department of Financial Services authorized Coinbase's wholly-owned subsidiary Coinbase Custody Trust Company LLC to add a range of custody services for virtual currencies, including Bitcoin, Bitcoin Cash, Ethereum, Ethereum Classic, Ripple, and Litecoin. Coinbase had launched its custody services in July, with the aim to bring in institutional customers and able to store large amounts of digital currency. 
 NYSE Parent Company Announces BTC Futures Launch Date On Bakkt Platform 
 The Intercontinental Exchange, the parent company of the New York Stock Exchange, announced a Dec. 12, 2018 launch date for Bitcoin futures on its Bakkt platform this week. According to the release, ICE will list Bakkt Bitcoin (USD) Daily Futures Contracts for trading starting in December, and the product will be physically-settled and cleared by ICE Clear U.S., Inc. Also this week, an unnamed source told a tech outlet that ICE's Bakkt crypto platform could get approval as soon as the first week of November.