ADA, Link, Man and BNB.
If you have been following our calls since 2017, you will remember that we have been calling for ADA, Link, Man and BNB.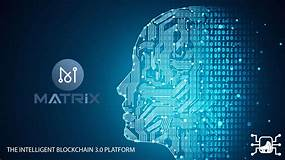 ADA is on a tear, today it is up 1,445% in the past year. I would call that a winner.
Link 519% in a year, another winner.
BNB 453% in one year, I also call that a winner.
Man 3.54% in one year... Not great but its not losing ether.
I am not a profit (although I made plenty), I have no crystal ball either. I believe in all of these projects and I still believe MAN will yield similar gains as the other, but no one knows the future. Man has yet to be listed on a major exchange, and they haven't had any significant news in a long time. If you can find a diamond in the rough, it can be the biggest payoff ever, and I believe Man is that long shot. Imagine you bought just 100 bucks worth the bitcoin at $0.03 cents, think of where you would be today. Now I am not saying that Matrix (MAN), will do what bitcoin did, but what if it goes from $0.03 to $11.00 and you invested $100... That's $36,663 total, $36,563 after subtracting your investment, and maybe $36,500 after trading/transfer fee.
Many important people are talking about Dogecoin, I honestly do not see the value. I think Elon is a genius, but I honestly don't see what he see's in it. I mean, the man is incredible intelligent so maybe he sees something I don't...
##Good Luck!
I am not a financial advisor and this is not financial advice. Invest at your own risk.