From 176 to 305 Billion in less than 2 months, The Crypto not Volatile, it's Explosive! Golden Cross imminent!
From December 17th to February 12th, the total market Capitalization of all crypto-currencies has gone up 129 Billion Dollars!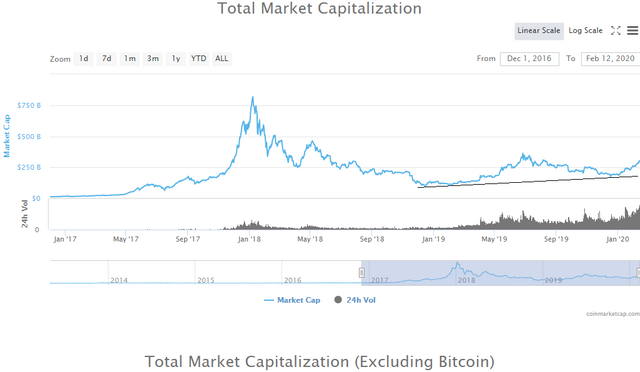 Some people call the Crypto Market volatile and Risky, but I call it Explosive! There are only a hand full of months in existence where someone could have bought Bitcoin and lost money since its creation in 2009. Therefore in 11 years only 5 months exist where if you bought Bitcoin you are now down. December 2017, Jan 2018, March 2018 and July 2019, that kind of puts it in Perspective on how safe it actually is based on its history. See for yourself: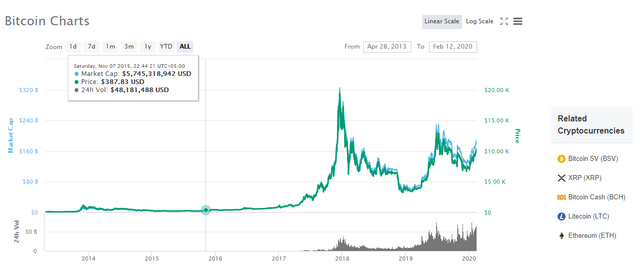 Unless you bought in the 4 months above mentioned anytime in the past nearly 11 years you are now down on your investment. I am not a financial advisory and I cannot give you financial advice but based on the history Bitcoin is likely the safest investment in history. It has also had the most growth in such a short period of time in history if not the most growth ever!
By the looks of the charts we are about to go parabolic on the whole market! The market follows Bitcoin for the most part. If you look at the total market cap listed first and the Bitcoin chart listed second you can see how the market tends to follow Bitcoins lead. Looking at the chart below we are at the cusp of Golden Cross, and indication that is Super Bullish! Good luck to all, this is not financial advice, make your own decisions as adults.