Salt Water Etching a Blade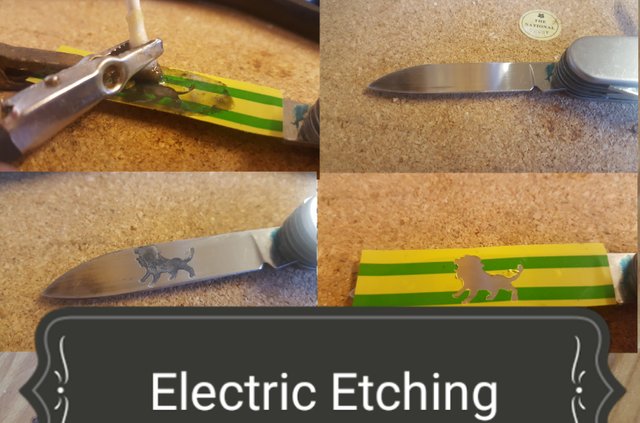 So i have decided to have a go at etching an old pen knife i found on the desk, this was a really simple project and can be done with a 9v battery but i used a 12v 1amp power supply.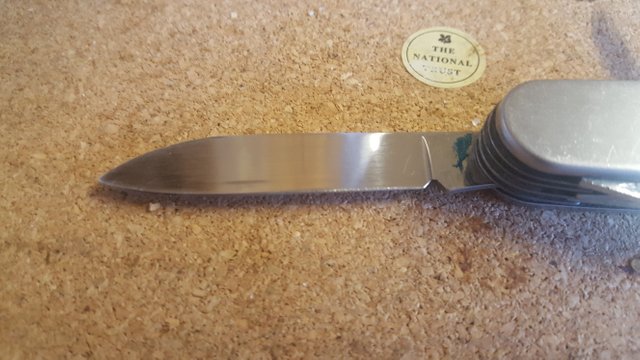 I started off by wiping the blade clean, and then i mixed a glass of salt water until the water could not take anymore salt.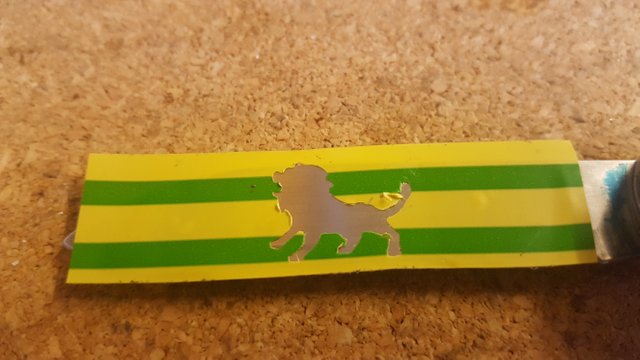 My next step was to mask of the blade using electrical tape with my design cut out.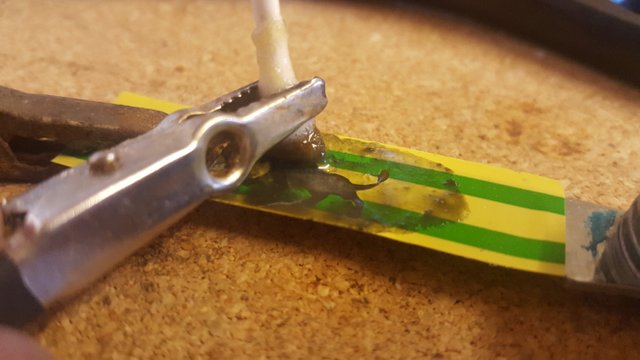 I connected the positive clip to the blade and dipped a cotton bud into the saltwater and then connected that to the negative clip and then pressed against the blade where my design was, this completes the circuit and starts bubbling away and this where it starts removing metal.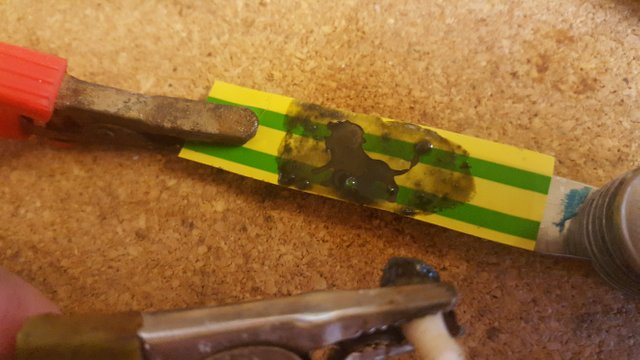 As you can see the metal has started to change colour and i spent around 5 mins etching occasionally re-dipping the cotton bud.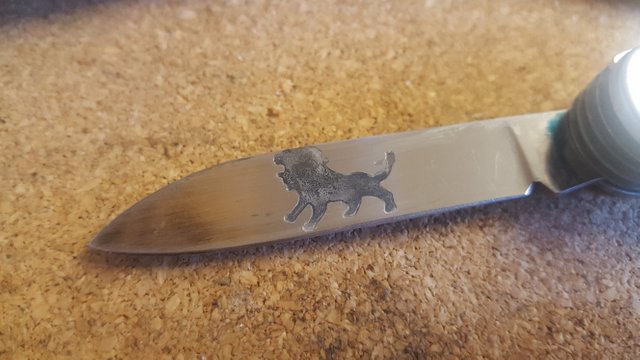 Here is the finished etching, i hope you have enjoyed.
Disclaimer
This is not a tutorial and you proceed at your own risk, etching with saltwater does release noxious gas and was done under a fume hood.