The Daily Top Authors: Discovering Great Content Creators #3
Rainbow tokens are passive income tokens for investors who receive 90% of our curation rewards that are distributed weekly in form of STEEM. A sale price of 1 RAINBOW = 1 STEEMP has been established and will be maintained. The sale of tokens will be used to turn it into Steempower and perform curations.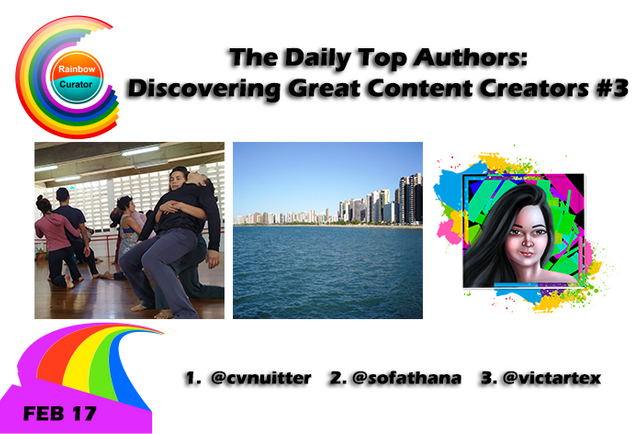 Top 3 Selected Authors
01 Autor: @cvnuitter

Venezuelan Dance Platform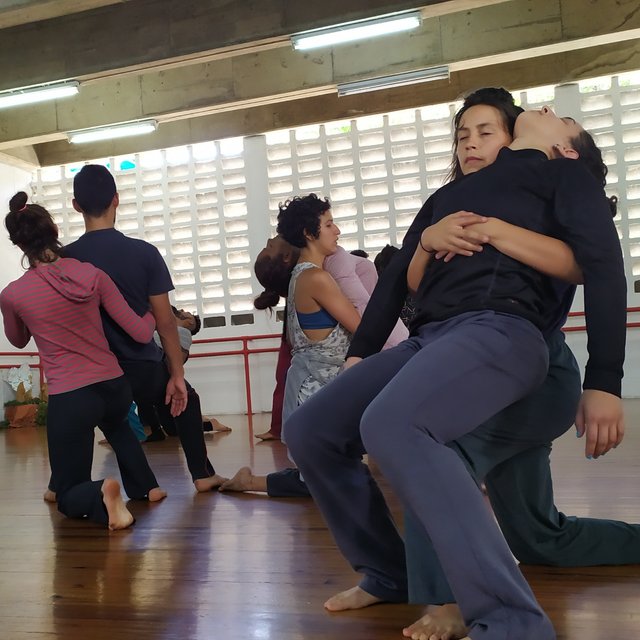 The Contemporary Dance movement in Venezuela is doing valuable things, very interesting, which I will start talking about today with the work of La Plataforma Venezolano de Danza
---
02 Autor: @sofathana
Travel Diary / Ceará: walking through the exotic northeast of Brazil - Part I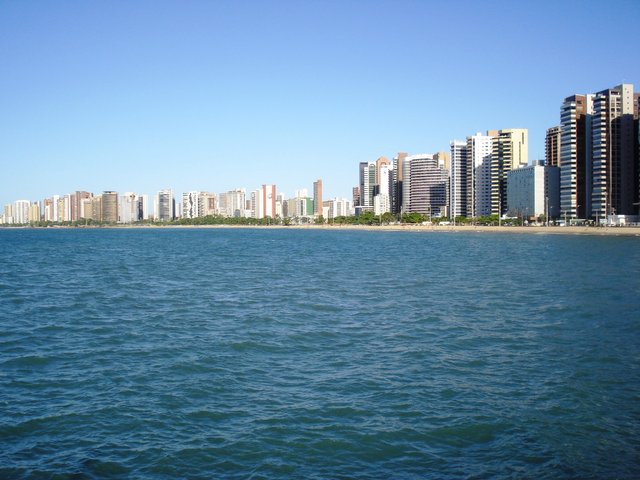 On my 40-day backpacking trip through Brazil, Fortaleza, capital of the state of Ceará, was the first city I met. I had decided that my journey through the "giant of the south" would go to several places along its coastline and go down to Sao Paulo.
---
03 Autor: @victartex
[Digital Art] Animated portrait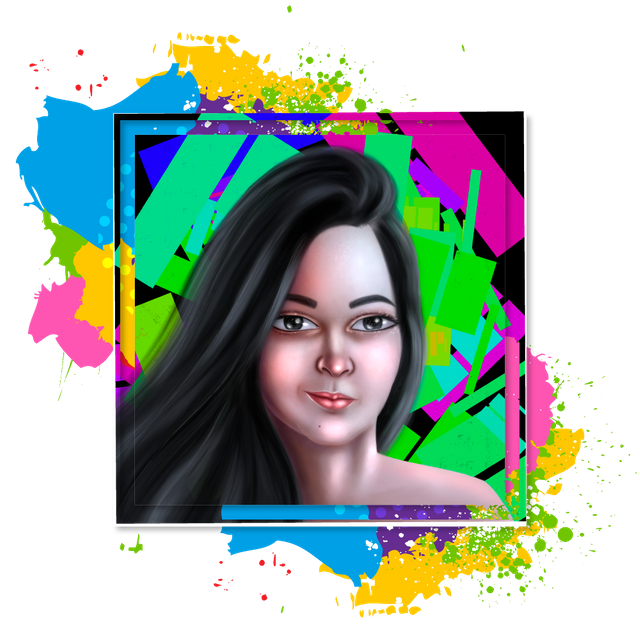 Greetings to the entire Steemit community. In the atmosphere you can still breathe love, as everyone already knows product to one of the dates where these feelings are celebrated, and what better way to celebrate it but by dedicating a nice gesture to that loved one, in this case a portrait animated to my own style, that's what this post is about, in this I expose the step by step of how I made this design, which already a few days ago I made the order to be dedicated for such a date. I hope you like it!
---
How to get Rainbow Tokens?
Rainbow tokens are passive income tokens for investors who receive 90% of our curation rewards that are distributed weekly in form of STEEM. A sale price of 1 RAINBOW = 1 STEEMP has been established and will be maintained. The sale of tokens will be used to turn it into Steempower and perform curations.

There are 2 options to get Rainbow investing tokens: The first one is by purchasing them on steem-engine (RAINBOW) and the second one is by delegating Steem Power to @rainbow.curator.Delegators will not receive rainbow tokens but will receive rewards corresponding to their delegation (If you delegate 100 SP you will receive weekly rewards as you hold 85 rainbow tokens).

Kind regards,

Rainbow Curator Team