BuildTeam Auction Results for October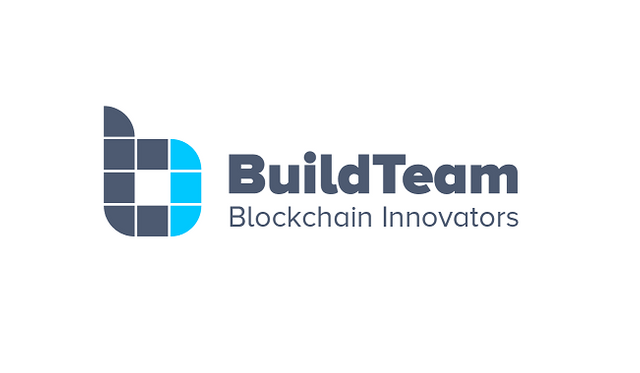 Hey everyone, @bulleth here on behalf of BuildTeam :)
Well the final results are in and pleased to they are a lot rosier than Friday's interim result ...
All participants will receive 1.42 STEEM for each token bid


That equates to a price of $1.72 per BUILDTEAM versus a current BTS market price of $1.26, so another great result!
Payouts will be going out before the end of the weekend and we'd like to thank everyone for your continued support. Special mentions to @slavix, @furious-one, @Steembusiness, @Tech-trends, @davecrypto, @MildFun, @Luke-Stokes and @roomservice who all took one for the team and reduced or retracted their bids - thanks a lot guys!


---
Group Results:
 Total Pot         = 4000 STEEM
 Bids Received     = 2814 BUILDTEAM
 1 BUILDTEAM       = 1.42 STEEM
 
 Participants      = 42
 Average Bid       = 67 BUILDTEAM
 Max Bid           = 350  BUILDTEAM

Individual Results: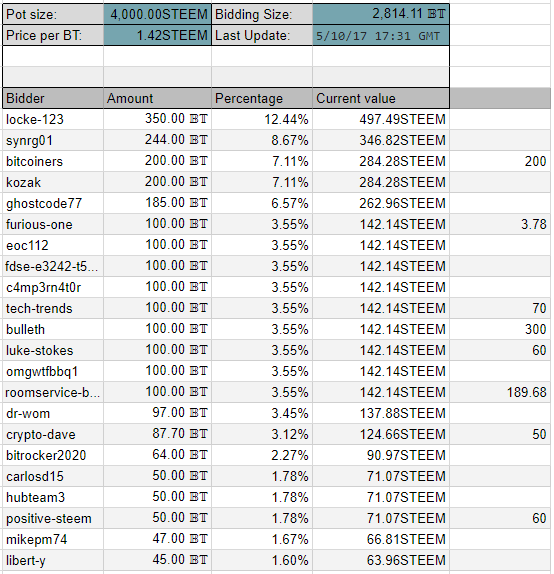 Full results here including all reductions and retractions.
As I mentioned in the last post and on the Discord server, there are BIG changes coming that will improve the long term value of the token and incentivize holding. Can't say any more til we iron out the details, but stay tuned for an official announce and might be a good idea to pick up some tokens before the news drops!


---
How do I buy BUILDTEAM tokens?
Check out this handy video tutorial:

Tokens can be purchased on the OpenLedger - https://bitshares.openledger.info/?r=buildteam
If you already have an OpenLedger account, use this link to go directly to the exchange pair:
https://openledger.io/market/BUILDTEAM_BTS
How do I participate in the monthly BUILDTEAM auction?
We recommend reading the following posts to understand BUILDTEAM better and participate in bidding:
https://steemit.com/buildteam/@buildteam/pre-ann-the-buildteam-bidding-process-tutorial
https://steemit.com/buildteam/@buildteam/buildteam-bidding-announcement-3700-steem-bidding-is-now-open
What determines the price of BUILDTEAM tokens?
Like all exchange traded assets, buyers and sellers determine the price of BUILDTEAM tokens. Current supply and the size of the monthly profit pot are the primary fundamental drivers.
Support
What is the best way to get in contact with BuildTeam?
Please visit our Discord support chat for help with any questions or problems you may have:

---
---
This is a @steemvoter subscription payment post. Thank you to Steemvoter customers for allowing us to use your Steem accounts to upvote this post by virtue of your free subscription to the Steemvoter.com bot service. @steemvoter is proudly a @buildteam subsidiary and sister project to @steemsports and @minnowbooster.