7 Power Tips to Make Sure Your Presentations Don't Suck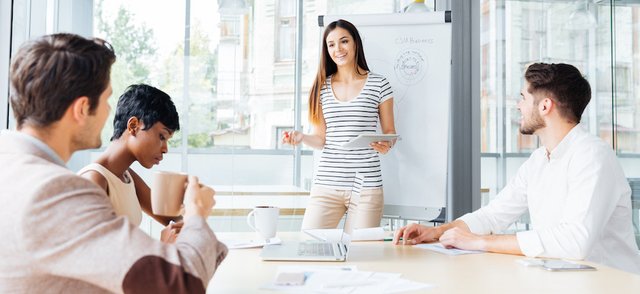 Is my presentation boring, crappy and sucky?
Are my audience gonna fall asleep?
Will they will they have wasted their time?
In my work with corporate execs who are required to present, these thoughts always cross their minds.
My good friend Richard La Faber calls it the imposter syndrome - the limiting self-belief that we are not good enough. It's very prominent among Asians, and researchers credit it to our upbringing. But that's discussion for another Steemit post. :)
Mindset aside, are there things you can do to spice up your presentations?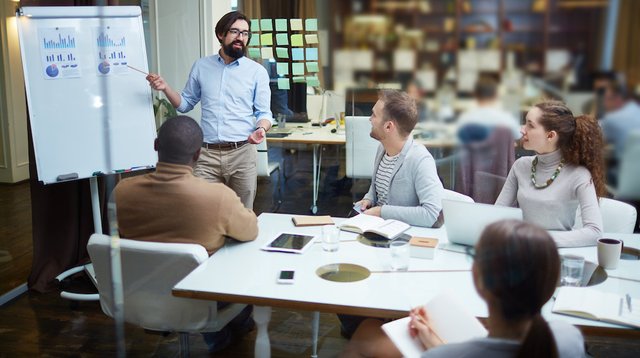 Of course there are!
Here are 7 easy tips to help you going, and you can implement them in your very next presentation!
POWER TIP #1 | Keep it down to 6x6
It's called PowerPoint because it's supposed to be in point form! Definately not PowerParagraph. The idea is to keep it to 6 words per point, and 6 points per slide. You can go to a max of 8 x 8 if you want to push it. If it's still too long, consider spreading the points over 2 slides, or shorten them.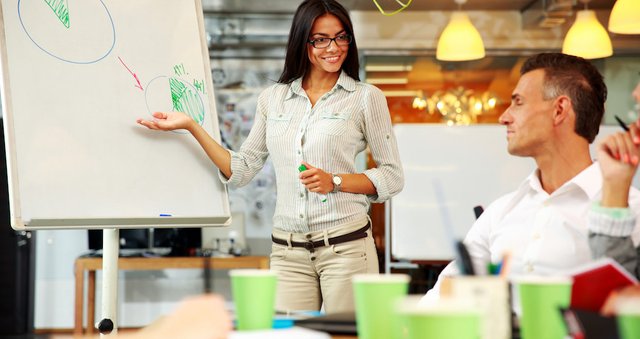 POWER TIP #2 | The picture of a thousand words
What I like to do is to Google Image what I wanted to say, and see what pictures come up. Seriously, try it! You'll be amazed at the tons of ideas you'll get. Here's a list of sites where you can get beautiful and free (or very cheap) stock photos.
www.pexels.com
www.designerpics.com
www.visualhunt.com
www.jaymantri.com
www.deathtostockphoto.com
www.unsplash.com
www.allthefreestock.com
www.magdeleine.co
www.flickr.com (Creative Commons)
www.Photopin.com (Easier Flickr searches)
www.pixabay.com
www.picjumbo.com
www.freeimages.com
www.littlevisuals.co
www.picography.co
POWER TIP #3 | Videos are good, but…
Yeah, multimedia is awesome. Add on a set of good audio speakers, and watch as the audience get emotionally charged. However, the key to videos is to always test test test. Heard of Murphy's Law? The videos may just crash at the most unexpected times. Always have a copy of the video so you can play it outside of PowerPoint, should your initial plan didn't work. I wouldn't trust streaming videos unless you're 100% sure it will play.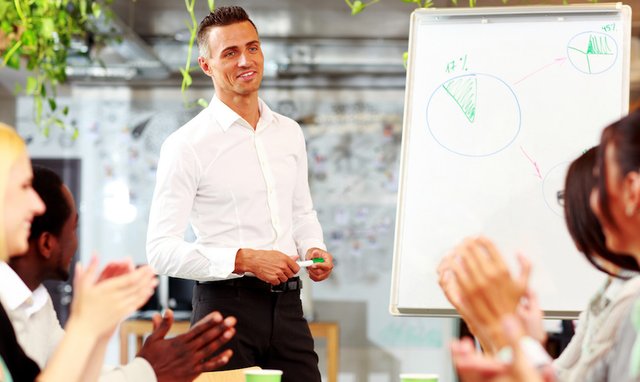 POWER TIP #4 | Color coordination
I have the worst color matching ability, hence I always wear black on jeans. For presentations, designs and graphics, I use this site, though. Yes, we have over 65 million colors, but like Uncle Ben said, "With great powers, comes great responsibilities". You do not have to use all the colors of the rainbow and anything in between. Just pick one or two colors and play with it. Sexy is in the simplicity.
Note: Your company may not allow you to use colors outside the brand, so always check on that.
POWER TIP #5 | Font-it-up
There are just tons of free fonts to use these days. Google Fonts, DaFont and Font Squirrel are just to name a few. Play around with your heading and body fonts, and that's a great way to instantly spice up any presentations. But remember, just use two fonts per design - one of the heading, one for the body.
Just like colors, it's pointless to have a buffet of fonts only to have it look like a mess. No one wants to see your font collection so badly! :)
If you need help pairing fonts, check out www.fontpair.co.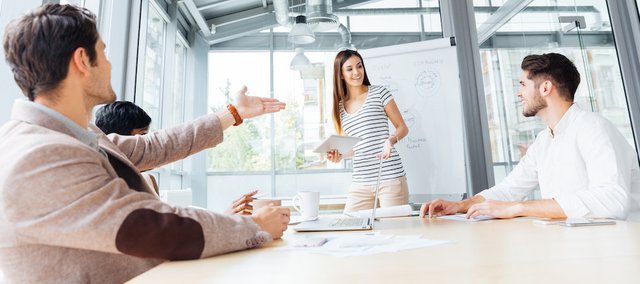 POWER TIP #6 | Try Prezi
Why go slide by slide when you can pan and zoom around on a limitless canvas? Check out Prezi and see some amazing samples. Prezi is also free, so why not just create an account and try it out?
POWER TIP #7 | You are the star
Seriously, people come and watch you - the expert - present. So don't just read off your slides, because here's a little secret… they can read on their own! Tell a story, relate an experience, use metaphors, inject humour! That's what you audience are expecting.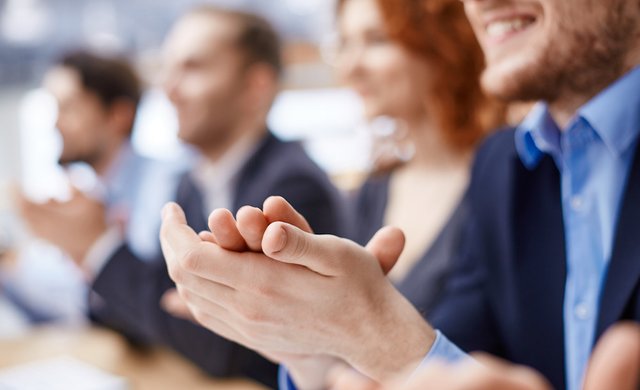 And there you have it. Seven ways to un-suck your next presentation. Here's a last tip: try not to overwhelm yourself by applying all seven at one go. Just pick one or two to be implemented first, review and improve.
Do you have a tip to spice up presentations too? Share it in the comments below.
---
Wait, why's Mav posting on Steemit nowadays?
Well, unlike other blogging and social media platform, Steemit is the only platform that allows me to earn cryptocurrency when I engage with it. Yup, one Steem is about USD1, and you, too, can earn Steem Dollars every time you:
Create content (articles, blog posts, podcasts, videos, photos)
Upvote (like) other people contents
Comment on other people's posts
Have discussions, share opinions etc!
Yup, basically it's the very same thing you're doing on Facebook, Twitter, Instagram etc all along!
The only difference? For once you can earn a nice income on the side!
Sign up for a free Steemit account, and you can thank me by coming back and upvoting this article. And guess what, you will earn Steem too for doing that! #awesome