Employment opportunities and investment in Uruguay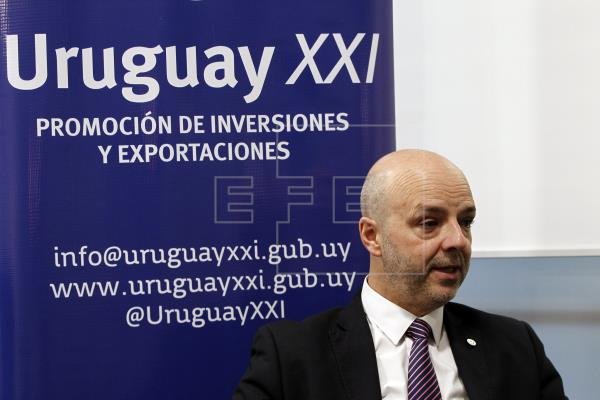 Employment and investment opportunities in Uruguay, one of the countries of South America with a small population, is located in the south-east of South America and is home to 3.5 million people only on an area of 176.215 square kilometers, of which 1.4 million in the capital Montevideo.
Uruguay
Capital: Montevideo
Currency: Peso (US $ 35.15 pesos)
Spanish
Religion: There is no official religion
Uruguay is among the countries that are classified as rich in the economic level in South America. Of the small population and maintaining that proportion through the small population growth per year, the per capita income is estimated at $ 2,970 a month, but it still suffers from some problems because of religion External and substantial deficits in the public sector.
Investment in Uruguay
Uruguay offers a very good climate to invest in. Aside from the fact that the market there is an encouraging market, the government policies there make most of the capitalists who wish to invest in one of the South American countries go to it. They are one distance away from all local and foreign investors.
And if we wish to enumerate the advantages offered by investment in Uruguay are as follows:
Freedom of movement in the transfer of capital and profits from and to abroad.
No need to obtain prior permission or registration for those interested in the work of an investment entity.
There are no restrictions on technology transfer.
Possibility of 100% ownership of foreigners This is a very important point to distinguish them from other investment destinations (unless they are restricted property for national security purposes).
Immediate compensation system upon expropriation.
The possibility of resorting to the Organization of Dispute Settlement in the event of problems and unwillingness to deal with the Georgian judiciary.
There are no complicated conditions to start investing. The law currently provides for reciprocity between citizens and foreigners in the matter of investment. There are no restrictions on visas, residence or permits.
Investment areas in Uruguay
There are several areas of investment in Uruguay, and almost all forms of investment are available, except for government-specific monopolies such as electricity and water generation.
The government encourages investors to invest in specific areas, most notably agriculture (agro-food, wood production and forestry), as well as investment in infrastructure, logistics, manufacturing, tourism, retail and global services (business, IT and architecture).
Jobs in Uruguay
There are not many jobs in Uruguay for a number of reasons. Among them is the state's dependence on almost all food imports from abroad. This means that there are few opportunities in all the fields associated with any imported goods, which of course makes the goods themselves more expensive and raises prices. the living.
Whatever your field of work, it is not impossible to find a chance in Uruguay, increase employment opportunities through recommendations, and there are few cases that have been able to get a contract through the Internet.
In terms of salaries, they are different, depending on the type of job. The level of salary will be high or low, but if you want an average percentage of the amounts that you can live there, the government requires insurance when entering through the rent visa.
Get an Uruguayan Visa
There are three types of visas you can get to enter Uruguay, namely the Visa Rent, Visa Work, and Visa Retirement. In order to enter Uruguay on a work visa, it is necessary to have 5 things ...
Passport (valid).
2 - 4 * 6 pictures.
3 - Confirmed booking from a hotel.
Letter from the employer specifying the job location and date of appointment with the salary.
5- A bank statement for the previous three months (provided it is approved).
Of course, the self-employed will have to apply for a commercial register and a tax card. Uruguay does not require any kind of personal interviews to ask about the reasons for travel, etc., as long as the papers are identical. The visa is issued four days after the papers are submitted in English or Spanish, 15 USD).
In the end, Uruguay is a good country in terms of investment opportunities, but it is not by job opportunities there, and of course some circumstances may vary from one person to another, we always advise you to arrange your papers according to the data and then make the final decision whether to go there for work or Investment.