5 reasons to invest in Rwanda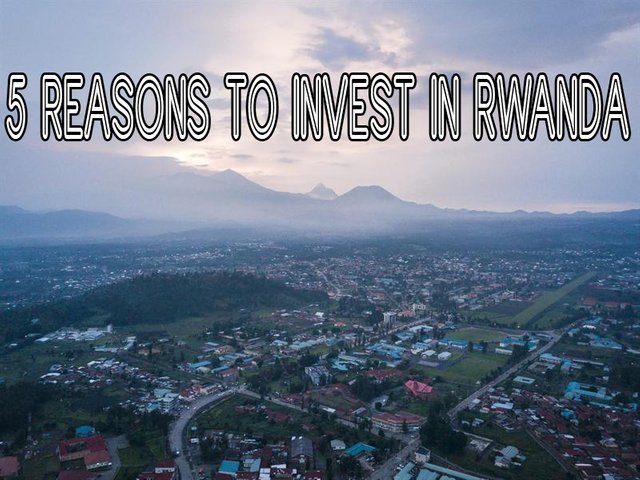 Rwanda has been able to transform itself from a country plagued by genocide and civil war in the 1990s to one of the fastest growing developing countries, and one of the most frequent African countries that investors visit frequently, the Five to Five Hotel said.
There are many reasons why Rwanda is an attractive place for investors, with plenty of untapped opportunities yet, encouraging investors to move to Rwanda.
Reasons to make Rwanda an investment destination
Rwanda ranked second behind Egypt as the safest country in Africa in 2018, according to Gallup's Gallup Law and Order Index, so investors feel secure and encourage them to inject money into it.
Access to a huge market
With a population of more than 10 million, Rwanda is a center of integration between East African countries. It is bordered by three East African countries, which are also part of the Common Market for East African States, allowing investors in Rwanda Access to a large market of more than 125 million people, without facing any competition in some areas.
Ease of starting a business
Rwanda is one of the top three countries in Africa in terms of ease of starting a business after Mauritius and South Africa. The process of registering a business is very fast. An investor can apply for an online registration at noon and the process is fully completed the same evening. Issuing building or manufacturing certificates takes only two or three days.
Unutilized investment opportunities
There are many investment opportunities available in Rwanda in many sectors, such as infrastructure. Investment in the transport and rail sector can be invested in the development of Rwanda as a center for East African countries.
In addition, investments can be made in the ICT sector, in the agriculture sector and in productivity. The energy sector also provides a great opportunity for investment through power generation, building off-grid power generation systems, methane production, hydropower and other opportunities.
Low risk
When an investor thinks about starting a business in Rwanda, the first thing to think about is whether the country is safe or not. Rwanda has one of the lowest rates of crime and corruption in Africa. People can roam the streets of its capital, Kigali, at night. , But there are other common risks such as prolonged drought, terrorist attacks or high inflation