Social Media Management.
How to Manage your Social Media.
When it comes to Social Media Management, it is really all to do with the planning. To begin with you need to plan what social media networks you are going to cover. We always recommend using what we refer to as the BIG 4 as the foundation, (Facebook, Twitter, Google+ and Linkedin.). However, you may want to expand this to include other social media platforms such as Instagram and other social networks. And you may want to consider having a presence on many of the other ones out there too.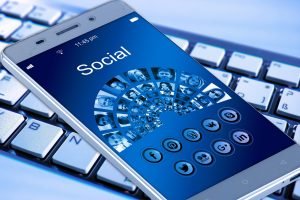 Once you have decided which platforms you are working on, we suggest posting at least once per day to these, and with the likes of Facebook you may want to expand from your business page to having a Facebook group as well, as you will be able to connect these together. With the Facebook group, it is a great way of new members coming in and sharing ideas, advice and then promoting your page through the group, so for instance you may have a business selling wallpaper and decorating supplies, so a group based on Interior Decorating Ideas, would be a great synergy, and a further way of promoting your wares.
Whatever you decide to do, once you have your plan in place, stick to what you decide, you can either post manually to each social media platform once per day, or even get a social media program that will allow you to manage everything in one place, schedule everything ahead of time. (Maybe spend an afternoon, putting together a week or two of posts all in one go.) Whatever you decide, the key to success is consistency. And if this is something that you simply don't have time to do, hiring someone to manage these for you is more affordable than you think and there are plenty of freelancers who will quite happily manage your social media on your behalf for a small weekly or monthly fee.
Thanks for reading and more tips to follow.
Get More Upvotes and Cryptocoins with Kryptonia
Sign up for Kryptonia.io for FREE -->
SIGNUP HERE
Image Credit Pixabay http://ow.ly/IUbn30ldhYC
---
Posted from my blog with SteemPress : https://steemitbuilder.com/blog/socialmedia/social-media-management/
---