How dogs should be fed. A must know!
How many times a day should I feed my dog? What are best food to feed my dogs? Concerning water, when is OK for my dog? This is the common rhetorical question everyone ask?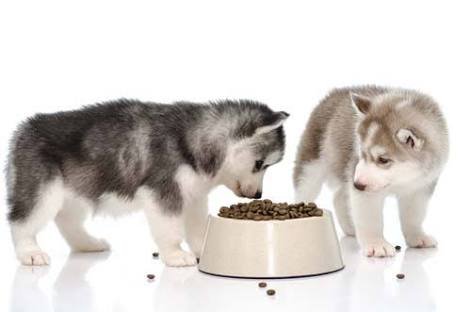 Dogs thrive on routine and, though they do not keep track of time like we do, their circadian rhythm, or internal clock, makes it possible for them to tell when it's close to the time for a routine task.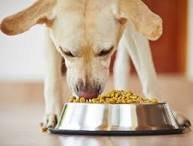 Most adult dogs should be fed twice a day. This keeps their metabolism stable and aids in digestion. This makes them to quickly catch on to when feeding time is. A sample for feeding schedule for adult dog
Breakfast -7.00am
Dinner - 6.00pm


First and foremost there are compiled dog feed which contain vital nutrient for every dog growth. This can be given to dog in breakfast as well as in dinner. People have actually logged complain about no financial back up for this. So people result to feeding their dogs with daily human food. Which is not too good for them.
To compound food for your dog, ensure the feed contain balance diet. This means that the food should contain the vital nutrient needed for their growth. Also for growing puppies ensure you give enough carbohydrate food to them. To help them grow well. Young puppies should be fed thrice a day. For adult dog like bitches and stud ensure you give high volume of protein diet daily. Always ensure you give at least one egg daily and also milk for their optimum growth. This will increase the number of puppy the bitch will whelp. It will also improve their health and metabolism. This shouldn't be followed if only a vet recommend that your dog should abstain from some kind of food because of some health related issues.
Now concerning water...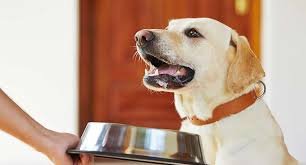 Water: In general, it is best to leave a fresh bowl of water out for your dog every morning and every evening. Dogs should always have clean water after any activity. If you're working on housetraining or have a dog who overdrinks, you can schedule the amount and times you provide it. But watch your dog carefully and, if he seems to be thirsty, increase the amount. A sample schedule for monitoring water would be:
7:00 a.m. – Clean and fill bowl half-way.
Noon – Rinse out and refill half-way.
6:00 p.m. – Rinse and fill half-way.
Bedtime – Clean and fill bowl about 1/4 of the way.
Its steemit veterinarian Dr afeezee