Globalization Of The Nigerian Popular Culture. Nollywood Film Festival... Loud In Germany 2015 Review
In this series, I am highlighting the growth of the Nigerian popular imaginations and how it has taken center stage in the global space. Focusing on the Nigerian self-styled movie industry, Nollywood.
It is established that the Nigerian motion picture industry is now a force to reckon with amongst the movie industry giants of the world. The impact of the industry can be expressed when a search on google is performed.



that's a whooping 32.4 million entries in about 0.33 seconds.
Indeed the industry is gaining popularity both within and outside the African continent and the impact is amazing.
In June 2015, Parisians trooped out in their numbers to watch Nollywood films during a Nollywood Week Festival, organised by A Nigerian entertainment brand that holds it's own in Paris - Okada Media, another example of exploits of Nigerian popular culture in the global space - and the feedback from the Europeans at the event was heartwarming as they expressed fondness for Nollywood and it's offerings.
"a participant who has been a regular at the festival commented that the thing she liked most about the event was that nollywood movies speak to the soul of the audience" meanwhile some travelled from as far as Switzerland to be at the event.
The Event Nollywood Film Festival Germany 2015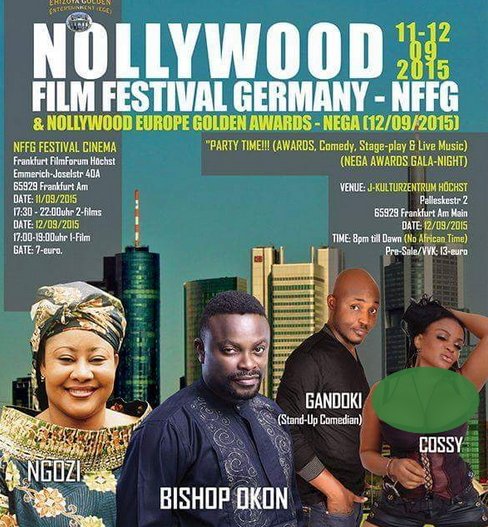 source
The Nollywood Film Festival Germany (NFFG) and Nollywood Europe Golden Awards (NEGA) are events that have contributed immensely in the globalization of the Nigerian motion picture industry.
The event was a three-day event from 10-12, September 2015 at the prestigious Filmforum Höchst VHS Cinéma, Emmerich-Joselstr, Frankfurt. Nollywood stars and comedians were included on the stars list for the award ceremony and according to the organizer of the event self imposed Cultural Ambassador Isaac Izoya, founder and president of Ehizoya Golden Entertainment, a show promoter, actor and movie producer, in an interview before the event, promised to deliver a world class event and he duly delivered on his promise.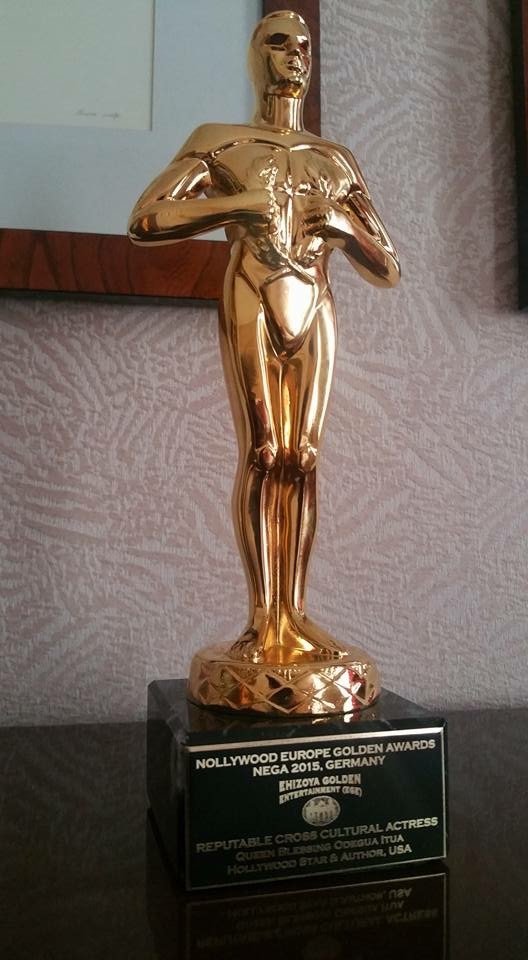 The hall was beautifully decorated befitting the nature and class of the event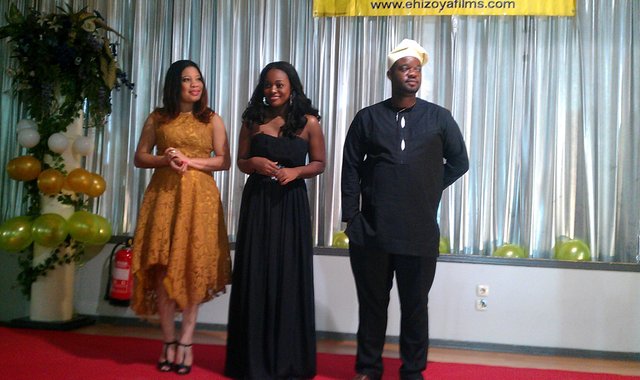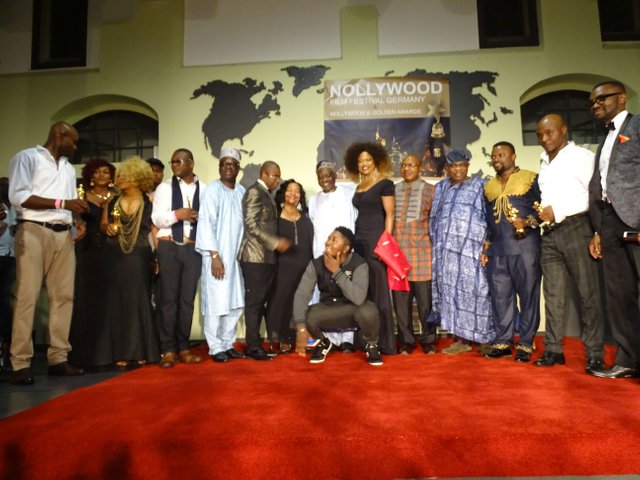 images of the event were gotten from the official websiteof the organisers.
Attendees had fun and Germany felt the impact of the industry. The event portrayed Nigerians in the right light through their movies.
Find my first post on Globalization Of The Nigerian Popular Culture