5 Top Stock Trades for Thursday Morning
The S&P 500 and Nasdaq burst to 1% gains on Wednesday, helping to snap a number of stocks out of their recent downtrends. There are hopes that the rally will continue and worries that it will — again — come to an abrupt halt. Until then though, we have to trade what's in front of us. Here are our top stock trades for Thursday.
Top Stock Trades for Tomorrow #1: Micron (MU)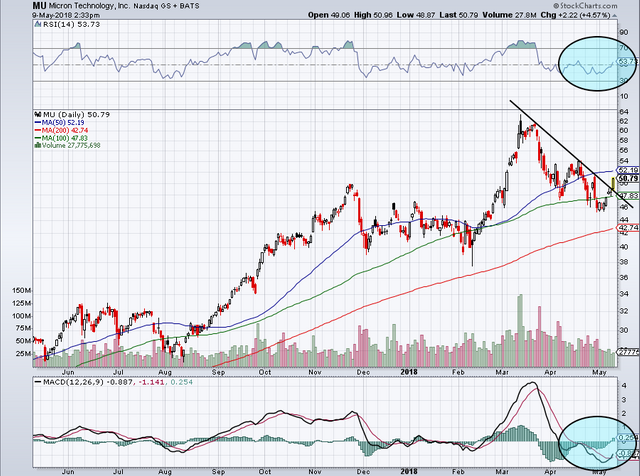 top stock trades for MU
More
Micron Technology, Inc. (NASDAQ:MU) has really teased the bulls. After bursting through the $50 level, shares quickly rocketed to $62. But, it wasn't long though before we found MU stock back at $46, despite good earnings results.
InvestorPlace - Stock Market News, Stock Advice & Trading Tips
7 Money-Making Stocks to Buy Now
Now though, Wednesday's 4.5% rally has thrust MU back above downtrend resistance. The momentum-measuring MACD and overbought/oversold indicator that is the RSI (both in blue circles) bode well for bulls as well.
Our first target is the 50-day moving average, up around $52.20 and our second target is near $54. Investors can use a break below the 100-day moving average or back below previous downtrend resistance as their stop-loss.
Top Stock Trades for Tomorrow #2: Advanced Micro (AMD)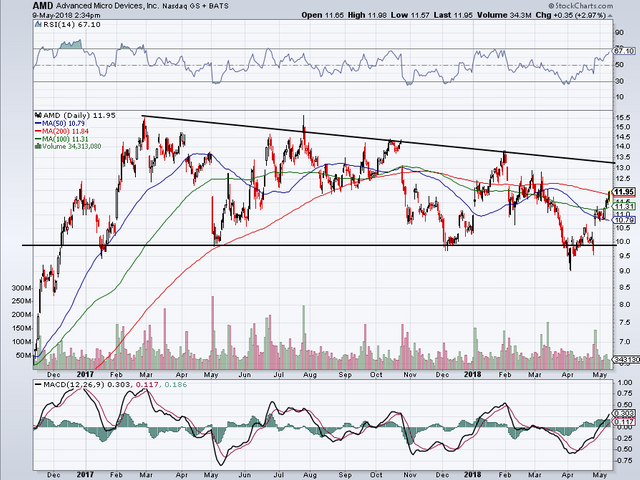 top stock trades for AMD
More
We definitely don't nail every trade and while we did incur some short-term pain with Advanced Micro Devices, Inc. (NASDAQ:AMD) we did call AMD a buy near $10.
After its earnings in April, we continued our bullish feelings on AMD because of its improving fundamental situation. Now poking through the last of all three of its major moving averages near $12, AMD stock could have upside to ~$13, where downtrend resistance comes into play.
Hitting $13 still represents almost 9% upside. Above that and $15 is on the table.
Top Stock Trades for Tomorrow #3: Box (BOX)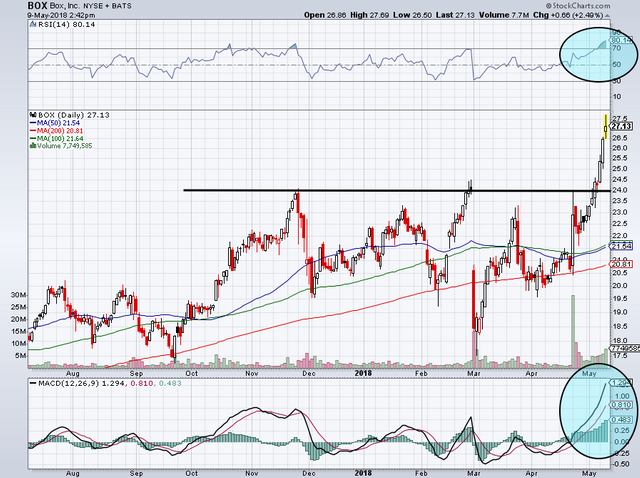 top stock trades for BOX
More
Last week we looked at Box Inc (NYSE:BOX), observing that it was coming into $24 resistance. However, since it started from a higher base, there was a chance it could push through — and boy did it.
In a matter of days, BOX stock has eclipsed $27 and is boasting huge one-week and one-month gains. Now though, traders have to consider taking some off the table. If you like BOX for its fundamentals, that's one thing. But as a trade, it's getting stretched.
Top Stock Trades for Tomorrow #4: JPMorgan (JPM)
(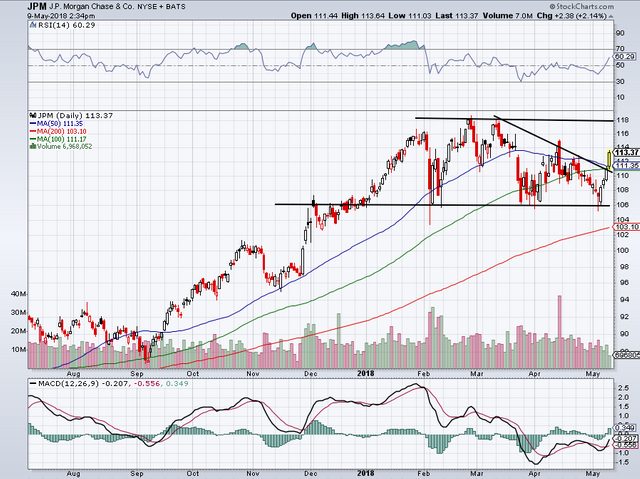 )
top stock trades for JPM
More
The banks are finally getting some love on Wall Street. I've been a believer in the banks and until this week, it hasn't been a great time.
After bouncing off $106 support, JPMorgan Chase & Co (NYSE:JPM) has been off to the races. It's now above all three major moving averages and its prior highs between $116 and $118 are in sight. A breakout over this level would propel JPM even higher, but it may need to consolidate a bit before that move is possible.