The Nature of Optimism Makes it Easier for us to Pursue a Field | Sifat optimisme memudahkan kita dalam menekuni suatu bidang
Dear steemian...

Good night steemians, enjoy your days cheerfully without any hesitation in running an activity, which is one of the efforts in pursuing a field. say that you are currently working in the field of writing, we have heard a lot from people who say that writing is not one of the easy things ...! right ... and I will not blame such a statment, maybe the issue The statistic looks from a different perspective. it's just that in my opinion it is one of the characteristics of people who embrace pessimism. understanding that like that sometimes gives a bad impression on the person, because it will easily break his enthusiasm in pursuing a field that he is studying or which he is working on.
selamat malam steemians, nikmati hari-hari mu dengan penuh kecerian tanpa ada sedikit pun rasa keraguan dalam menjalankan suatu kegiatan, yang mana kegiatan tersebut merupakan salah satu usaha dalam menekuni sebuah bidang. katakan lah anda saat ini sedang menekuni di bidang menulis, memang banyak sekali kita dengar dari orang-orang yang bahwa menulis itu bukan lah salah satu hal yang mudah..!benar..!dan saya tidak akan menyalahkan statment seperti itu, mungkin yang mengeluarkan statment tersebut memlihat dari sudut pandang yang berbeda. hanya saja kalau menurut saya itu adalah salah satu sifat orang yang sedang menganut paham pesimisme. paham yang seperti itu terkadang memberi kesan buruk pada diri orang tersebut, karena dengan mudah akan mematahkan semangatnya dalam menekuni sebuah bidang yang sedang ia pelajari atau yang sedang ia tekuni.
From a different perspective I try to motivate myself and want to invite friends to be optimistic. according to the understanding of Indonesian Wikipedia Optimism is an understanding of belief in everything in terms of good and pleasant and always have good expectations in all things. In real life we can know the nature of one's optimism from the way someone thinks about something he is living. for example, the person is working in the field of writing, others may assume that writing is difficult, but in Habib's mind he immediately makes a target which he will master in a period of 2 years and can become a journalist (this is an indicator of Habib rather than pursue writing field). while behind the perceptions he has, he also does something that is good and effective, so that what he engages will be realized at the time he has determined. every effort he does, of course he likes and believes in the indicators he is aiming for. that is one of the characteristics of optimism he has and facilitates every thing and field he engages in.
Dari sudut pandang yang berbeda saya mencoba memotivasi diri dan ingin mengajak teman-teman untuk bersifat optimisme. menurut pengertian dari Wikipedia Bahasa Indonesia Optimisme adalah suatu paham keyakinan atas segala sesuatu dari segi yang baik dan menyenangkan dan sikap selalu mempunyai harapan baik di segala hal.Di kehidupan nyata kita bisa mengetahui sifat optimisme seseorang dari cara berfikir seseorang terhadap sesuatu yang sedang ia jalani. contohnya si sedang menekuni di bidang menulis, orang lain boleh beranggapan bahwa menulis itu susah, namun di fikiran Habib ia langsung membuat target yang mana target tersebut akan dia kuasai dalam jangka waktu 2 tahun dan bisa menjadi jurnalis ( ini adalah indikator si Habib dari pada menekuni bidang menulis). sedangkan dibalik persepsi yang ia miliki, ia juga melakukan sesuatu tindakan yang menerutnya baik dan efektif sehingga yang ia tekuni tersebut akan terealisasikan pada waktu yang telah ia tentukan. setiap usaha yang ia lakukan tentu ia menyenangi dan yakin terhadap indikator yang ia tuju. itulah salah satu sifat optimisme yang dimilikinya dan memudahkan setiap hal dan bidang yang ia tekuni.
Best Regards from me @teukumuhas.
---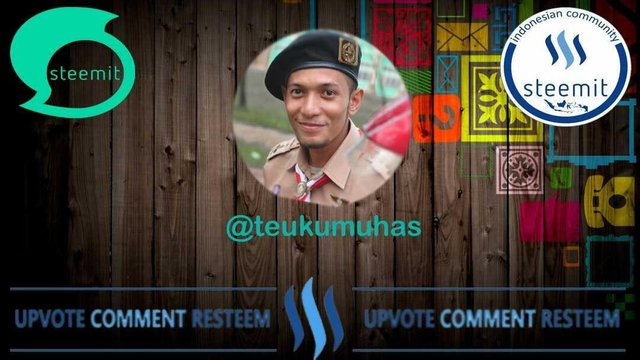 ---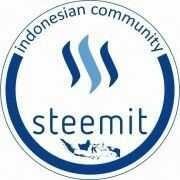 Join Us on Discord Komunitas Steemit Indonesia
---
---
---
---
---
---
---
---