Secrets Behind Website Designing (HTML) WEB DESIGNING TUTORIAL .............................Part 1
Hey STEEMIANS, It's me your friend 44................. Welcome to my page.

I will be teaching us some secrets behind web designing but today we start with HTML.If you have any questions or additional ideas or maybe you want to correct me in anyways, please do well and comments. Your comments & upvote will be appreciated.
---
Let's start the word HTML which means
Hyper Text Markup Language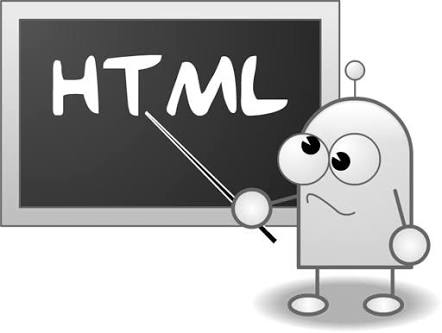 IMAGE SOURCE
With HTML you can create your own website,before you ask me how? sit back and let this post teach you few more things about HTML. Its pretty easy I promise, if you are interested tho. Hyper Text Markup Language HTMLshows the structure of web pages and its elements are represented by TAGS(which include "heading","paragraph","table",e.t.c. The TAGS are element name surrounded by angle (N.B web browsers do not display the HTML Tags but they help display the content of the page)
---
HTML DOCUMENT
All HTML documents start with the document declaration and followed by your content and then the closing
tags
.Here is an example !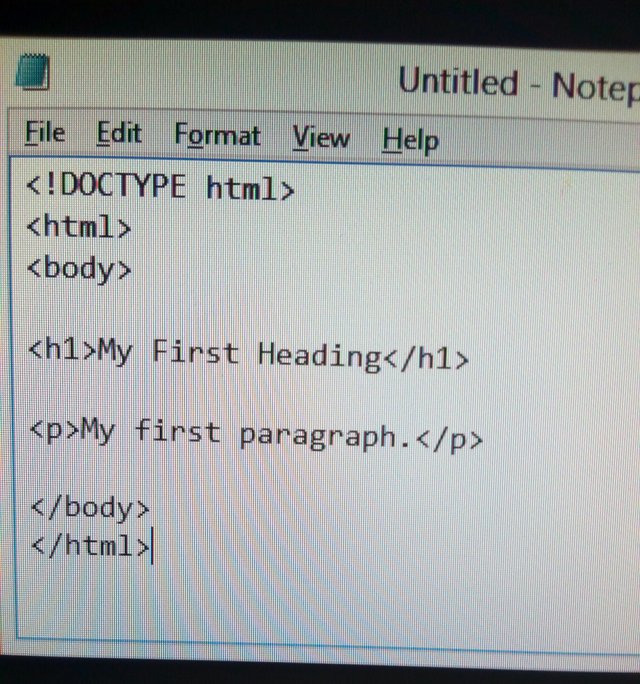 *The !DOCTYPE html shows the version of the HTML ( html5)
*The html is the root element of the page
*The headshows the main information of the document
*The title is the title of the document
*The h1 is the large heading of the document
*The p is the paragraph of the document 📄
---
Now lets do some exercise
For PC users, open the Start Screen or press the window symbol and type NOTEPAD
*For MAC users, open FINDER > Applications > TextEdit
After that try what you learn today by typing all you can see in the second image. Now save the file on your pc by selecting File > Save as on the notepad. Rename the file as sample.htm and set the encoding to UTF-8.

Weldone, Now lets check your result. Open your saved result any browser of your choice . Please let me know your result in the comment section so that we can continue from there next time.

I will continue on this post only if you want me to,please let me know if you like what you read THANKS Your comments and upvote will be appreciated. #LOVE Y'ALL

Watch out for the next post where we will be learning about KALI-Linux (a tool for hacking series of things like facebook password,gmail,bitcoin,e.t.c) Bye