Thursday is Butterfly Day and Insect Day Giveaway - Week 41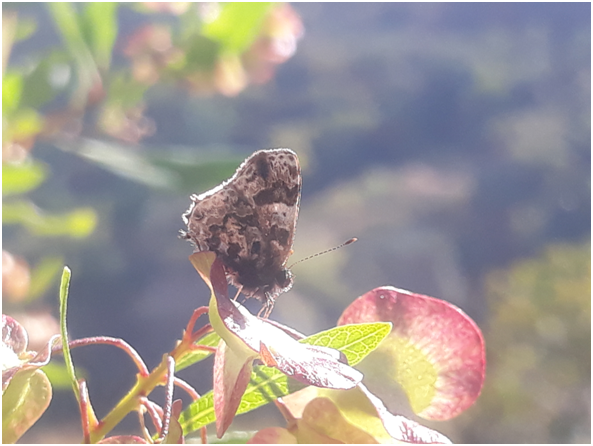 Jueves de mariposas e insectos, unos de los temas con los que más me identifico. Me emociona cazar mariposas para retratar su belleza.
Thursday of butterflies and insects, one of the themes with which I identify most. I am excited to hunt butterflies to portray their beauty.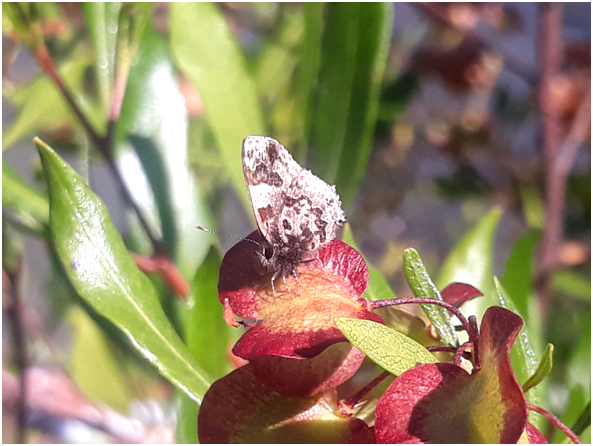 Hoy les presento esta rara especie que conseguí en la montaña. La primera toma capturo parte del ambiente, en ese momento hacía frío y se empañó el lente de la cámara generando un efecto en la fotografía.
Today I present this rare species that I got on the mountain. The first shot captured part of the environment, at that time it was cold and the camera lens fogged generating an effect on the photograph.
No esperé sino unos segundos para volver a intentarlo. Mejoró la toma al cien por ciento como podrán notar aunque en lo personal, me gustaron ambas fotos.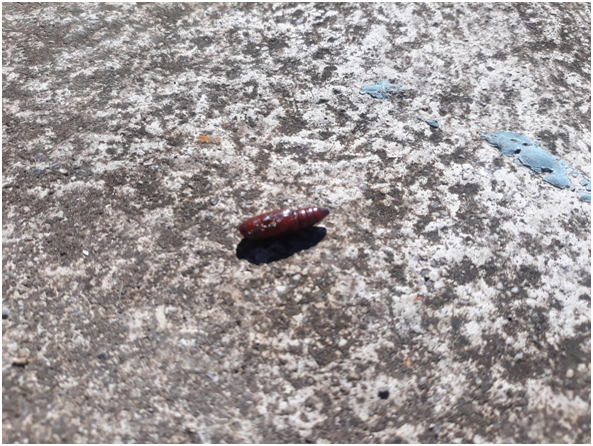 Otro fenómeno relacionado con la mariposa y con quien tuve la dicha de interactuar nuevamente fue con una crisálida. Esta vez observé el movimiento de la oruga en su capucha, no sé si intentaba salir o apenas se estaba acomodando. La miré por largo rato y una especie de salivación brotaba de una de las puntas del capullo.
Another phenomenon related to the butterfly and with whom I had the joy of interacting again was with a chrysalis. This time I watched the movement of the caterpillar on his hood, I don't know if he was trying to get out or he was just getting comfortable. I looked at her for a long time and a kind of salivation sprouted from one of the ends of the cocoon. I spent a long time watching the chrysalis and guess ... I neglected, I went a few minutes to explore other spaces and when I returned the butterfly had already left, noo! I missed the opportunity to see her emerge from the cocoon.
La crisálida estaba en el piso empedrado y expuesta al sol sin que éste le molestara. Cerca de ella estaba una mariposa marrón que no logré retratar, huyó cuando me acerqué a la crisálida.
Otra que no perdía tiempo y rondaba al capullo era una hormiguita, se acercaba y alejaba prudentemente y la oruga de igual manera respondía con algunos movimientos.
Pasé largo rato observado la crisálida y adivinen... me descuidé, fui unos minutos a explorar otros espacios y cuando regresé ya había salido la mariposa, ¡noo! Perdí la oportunidad de verla salir del capullo.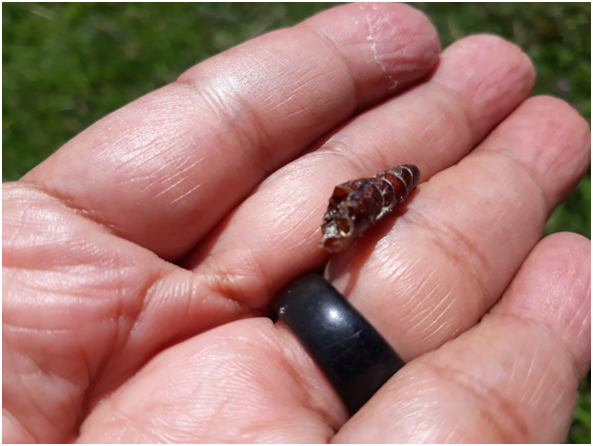 En cuanto a los insectos, encontré estas mariquitas, una amarilla con puntos negros y otra roja con puntos negros, era muy diminuto y costó enfocarlo.
As for the insects, I found these ladybugs, one yellow with black dots and one red with black dots, it was very tiny and it was hard to focus.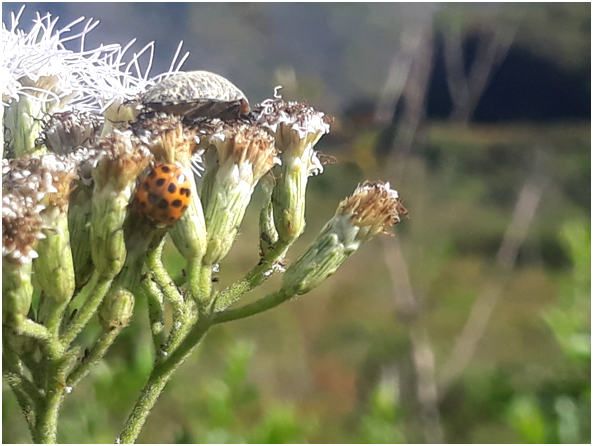 En otra rama ya había visto otra un poco más grande también de color rojo pero no tiene puntos, el color es brillante y muy hermoso.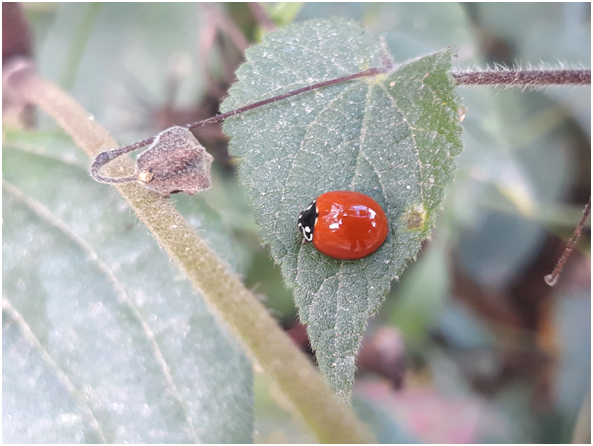 Comparto las capturas de la semana, espero la disfruten y si desean compartir las suyas no dejen de revisar el post de @whatisnew y conocer las bases de su convocatoria.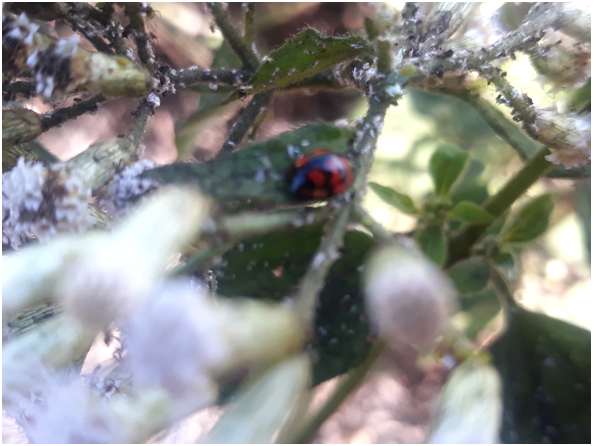 This is my entry to the day of butterflies and insects.
---
¡Gracias por leer, comentar y votar!

Banner diseñado con la herramienta de PowerPoint @belkisa758. Fotos propias tomadas con el teléfono Samsung Galaxy J7
---
Posted from my blog with SteemPress : http://belkisa758.repollo.org/2020/01/04/thursday-is-butterfly-day-and-insect-day-giveaway-week-41/
---