Predator and prey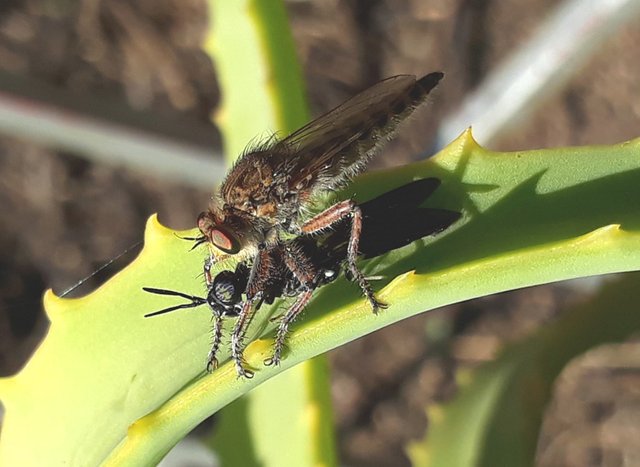 The Robber fly has caught a Black Soldier fly and used her mouthparts to pierce the thorax of the soldier fly and feed on its body fluids.
Let's take a look at them in more detail:
Firstly, the predator is very common in the garden, probably a member of genus Daspletis although they more commonly prey on bees and wasps. The one above is a female and the one pictured below is a male. You can see the large genital appendage at the end of his abdomen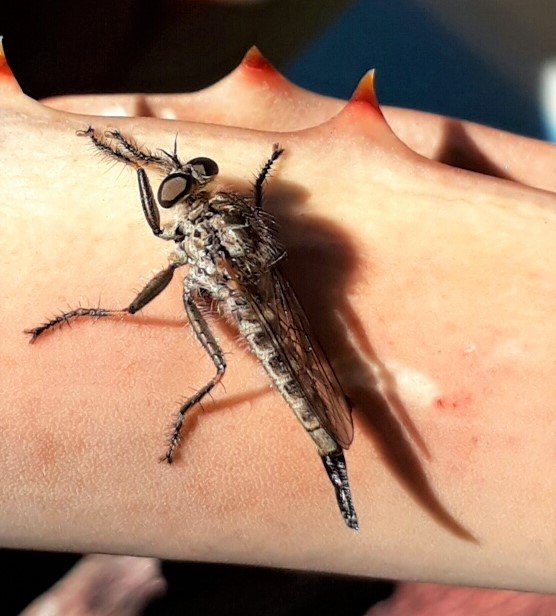 The one below is a female, like the fly in the first picture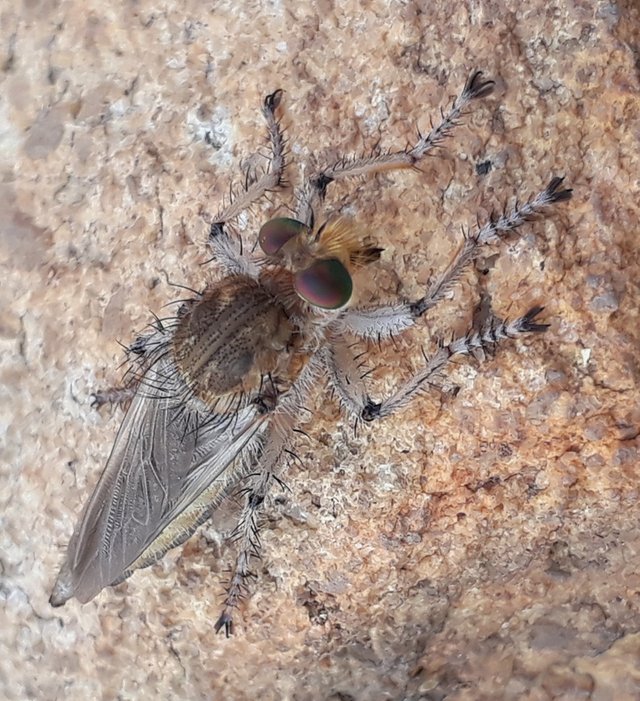 Looking at the hairs and hooks on the legs, its clear that this is a predator that pounces on prey in flight and doesn't let go easily. The piercing mouthpart is also visible.
On to the prey: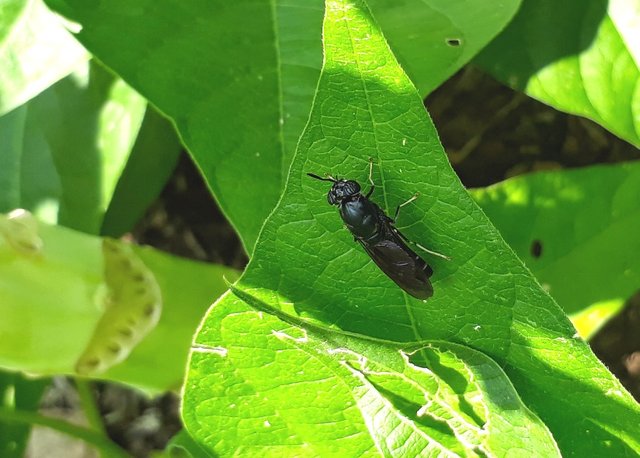 Hermetia illucens or Black Soldier flies are highly beneficial insects for a gardener. The adults seldom feed and survive only to mate and lay eggs. The larvae feed on rotting vegetable matter but unlike other fly species their body secretions don't promote bacterial rot so they break down compost without causing an unhygienic smelly mess. The adults are also not bacteria carriers so having them around doesn't promote unsanitary conditions.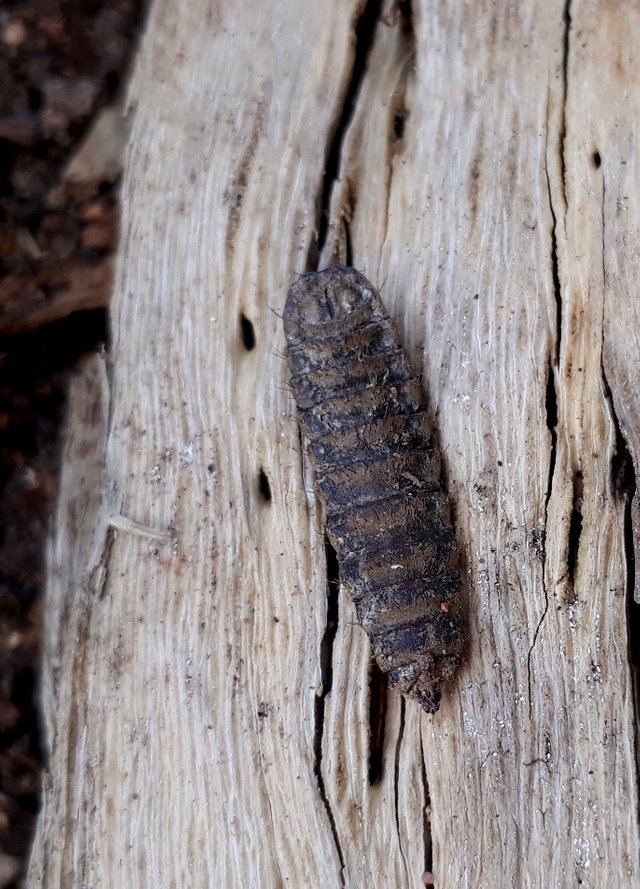 These strange looking creatures are pupae of the flies and despite the fact that they don't have legs, they travel easily through rotten vegetable matter with an undulating motion of the segments.
Black soldier flies are wasp mimics, which protects them from predators such as birds or toads but not other insects that normally prey on wasps.
All images my own
References:
Identification - Picker, Griffiths, Weaving: Field Guide to Insects of South Africa
Black Soldier Flies on Wikipedia https://en.m.wikipedia.org/wiki/Hermetia_illucens