Thursday is Butterfly Day and Insect Day Giveaway- Week 37
Hi everyone! It is that time again...Thursday is Butterfly Day and Insect Day Giveaway-Week 37! Gather around the Insect Pub to see butterflies and other insects from around the world, and to make new friends. Post your butterfly and other insect photos, or art work for a chance to win SBI shares. A minimum of 2-SBI will be given away; 1-SBI for photos and 1-SBI for art work. If no art work is submitted, then 2-SBI will given for photos. Depending on how many entries there are, I might be able to give away more. Entries will not be judged and winners are chosen at random. You have 6 days for entries in this post and then a new one will begin. Thanks so much for all of your photos and art work which I continue to enjoy.
I posted the winners for Week 36 last week but if you missed it you can see the list of the many winners here.
Please give our friend @chromiumone some love. He is generously adding SBI to the prize pool for the winners.
Here are the rules for the Giveaway.
1-One submission per person per week.
2-All photos and art work must be your own work. Photos and art work from the internet will not be accepted.
3-Make your own butterfly or insect post and use one of these tags: #butterflyday or #insectpub.
4-Important! To be entered in the Giveaway, you MUST put the link to your post in the comments below.
5-Upvotes to this post are not necessary but are greatly appreciated and might allow me to give away more prizes.
I am looking forward to seeing your butterflies and other insects!
Here are my photos for today of the Widow Skimmer Dragonfly.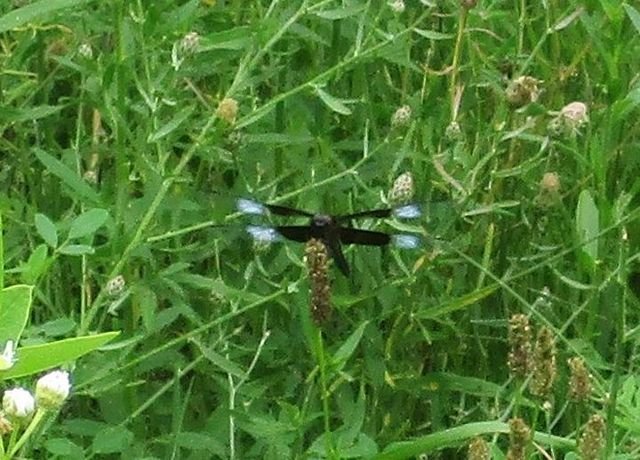 You can't miss this beautiful dragonfly with its black and powdery blue colors when you see it flying or resting in a field. If you want to know if it is male or female, look at the abdomen. Males have a light powdery blue one and females have a yellow and black abdomen. This species is usually 45mm long.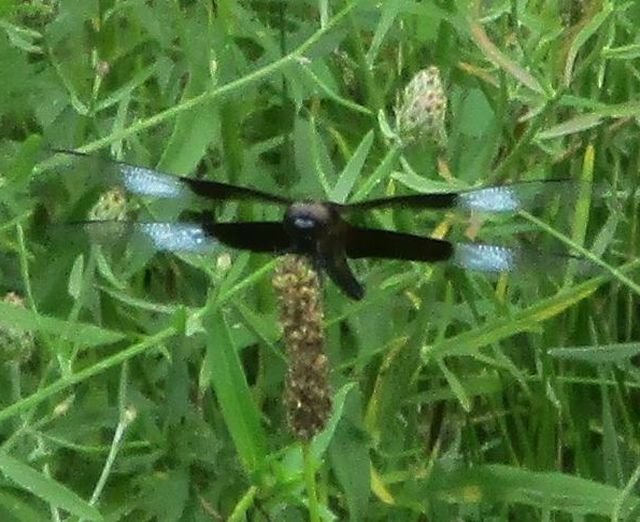 While the males of most other species guard the females when laying their eggs, The Widow Skimmer Dragonfly (Libellula luctosa) females are left to fend for themselves "widowing" them; hence their name.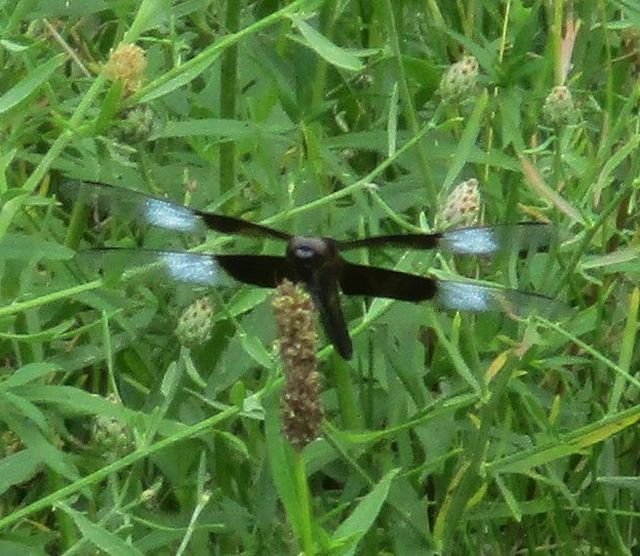 Yay! I captured its face! You all know how happy that makes me.
The thing I love most about dragonflies is that they eat a lot of mosquitoes. It only takes one to eat several hundred mosquitoes per day.
Thanks for stopping by!
All photos are my own.
Information Source: insectidentification.org
This pretty butterfly gif is brought to you by @brisby. Thank you!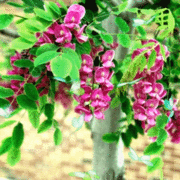 Are you looking for another caring community where your creativity and imagination can run wild? A place where you have the opportunity to win prizes for your participation? Are you looking for support or for a place that you would like to support? Then head on over to the Freewrite House and have some fun.