A Lonely Bridge In Rockies - B&W Photo Contest 'Bridges'
We were expecting snow for two days and finally, here it is. Time for some national sport practicing. Again.
I need to grab the shovel and start shoveling.
It's always good for health to do some exercise. At least they say so. The only drawback is that I have less time for my online social activities but I'll stay fit.
Today I'll post just this photo for the @daveks contest. I find it last night. It's called B&W Bridge contest.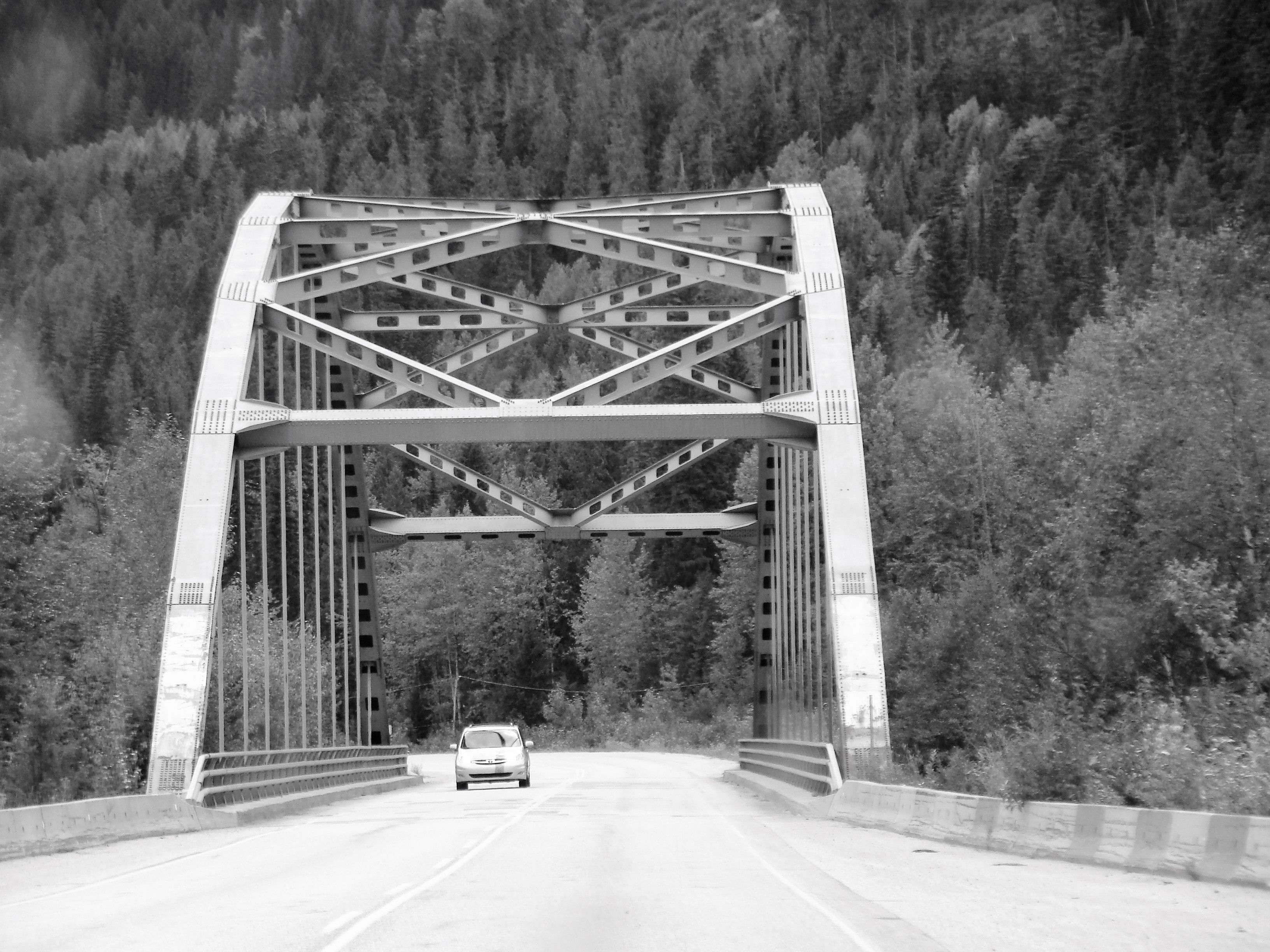 Alberta is a relatively young province and kind of business oriented and I like that. Very efficient and practical.
Nothing fancy and historic at least if you see it from the European perspective. The landscape, nature and National Parks are gorgeous, though.
I hope I didn't insult my hosts with this statement.
I took this shot on our trip through the Rockies last summer with my Sony DSC-H3 camera.
That's all for today. Time to go outside and do my job.
Have a great weekend.