B&W Photo Contest - Water: Oceans, Lakes and Rivers Entry 1 – The Jade Wall by @rockjon
Hi guys, this is my first entry for this week's black and white photo contest organised by daveks.
Asik Asik Falls, Alamada, South Cotabato Province, Philippines
Theme: Water: Oceans, Lakes and Rivers
Camera: Fuji X-T1
Lens: Fuji 10-24mm f4.0 O.I.S.
After a 2 hour bumpy and rough jeep ride across mountainous terrain and climbing down a stairway of nearly 700 stone steps, travellers are treated to a majestic and enchanting view of the Asik-Asik Falls.
This waterfall which is unlike any other I have seen can be described as a curtain of fresh spring water vibrantly sprinkling down a jade green wall of foliage.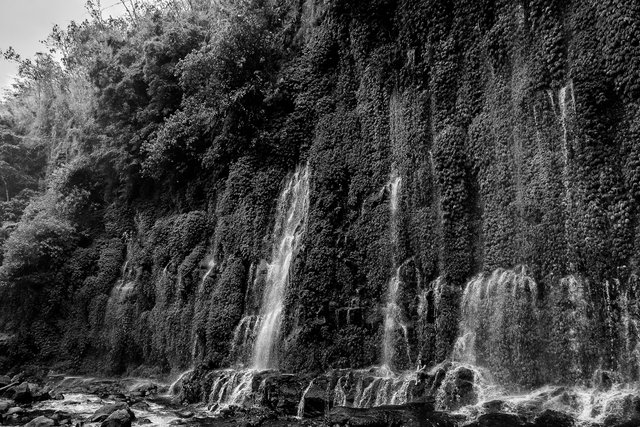 ---
Follow me @rockjon, upvote, and resteem. Comments and questions are always welcome