Seven Day B & W Challenge - Day 2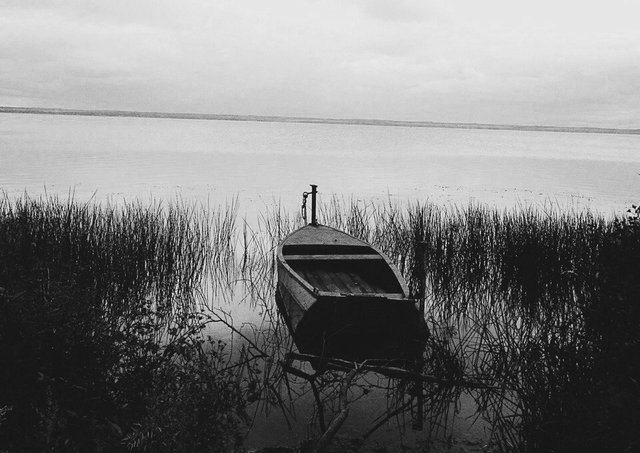 My love for the sea appeared in my childhood.
My grandfather was a captain of the frontier ship. And after he left the service he started to constantly drive people to other seasides on his tugboat. I always accompanied him, standing behind the wheel on a stool. I wasn't tall enough.
I can't imagine childhood better.
Even though this is just a shot of an old boat that we found last summer, but it reminds me of good old days.
---
Challenge rules:
Take 7 black and white photos that represent an aspect of your life
Present one image every day for 7 days
No People
No explanation
Use the tag: #sevendaybnwchallenge
Nominate 1 user every day