Seven Day B & W Challenge - Day 3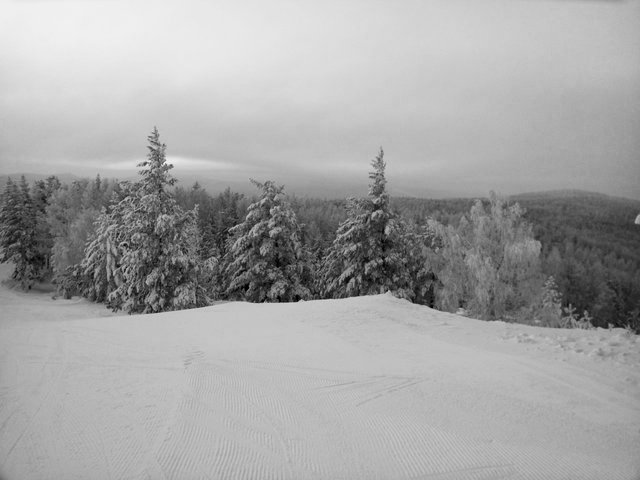 Whole two weeks I was trying to convince myself that I have to try snowboarding or skiing and to get a portion of adrenaline because of the high speeds. While learning to manoeuvre like a freak, virtuously bypassing trees and other evil obstacles on the mountain slopes that want to hurt me badly. But still, haven't decided what I like the best.
I mean they both (skiing and snowboarding) are pretty fun and breathtaking. And require to be in a great shape and psychologically be ready to overcome your fear. But I'm such a pussy, so on the first day, I only tried a little bit of snowboarding, fell few times and then after a while I left back to the country house to keep reading my book.
Maybe you can give me some advices? I feel so ashamed to write about my weaknesses.
---
Challenge rules:
Take 7 black and white photos that represent an aspect of your life
Present one image every day for 7 days
No People
No explanation
Use the tag: #sevendaybnwchallenge
Nominate 1 user every day