#Scaring Of 30th Sep?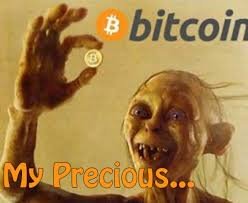 Scaring Of 30th Sep?
First Understand the Story that Whats Going to Happen On 30th Sep.
China Will Ban A Few Exchnages,Which Based On China but Bittrex and Poloniex Based On USA(United States Of America).
BTC Can Fall Down and If BTC Fall Down then Alts Will Fall Down too and Chinese Peoples and All Big Investers Will Buy BTC and ALTs In Cheap Price.
Maybe then Next Day Some Good News Will Come Like China Is Not Banning Exchanges or Chinese Can Use Exchanges, Which Are Not Based On China.
So from 27th Sep to 29th Sep Sell Your All ALTs and Convert BTC to USDT(US Dollar Tether).
If You Are A Not Short Term Trader then Sit and Enjoy the Enjoy By Holding Your Positions but Short Term Traders Stay Alert.
Actually They Just Playing Politcs to Make Peoples Panic and Crash the Market and Once When Market Crashed. SHOPPING TIME🛍 for Big Investers So You Get Benefit too and Save BTC to Buy Alts Cheap...No Need to Worry!
Note : China has played this card since 2014 looool...