"Il Duomo di Firenze" an Original Oil Painting by Matthew Holden Bates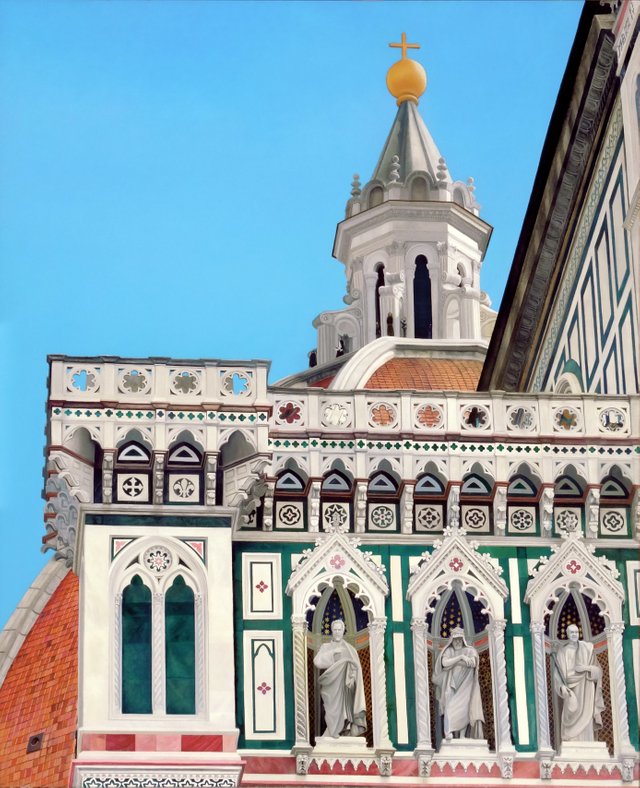 "Il Duomo di Firenze"
Oil on Canvas / 130cm x 160cm /Private Collection / ©2021, Matthew Holden Bates, Firenze, Italia
Over two years ago I began posting on my blog about this painting. Here are the posts that I made:
Day One
Day Two
Phase 1 Complete
First Week of Painting
Further Work San Matteo
San Matteo Detail Work
Beginning Marble Inlay
Continuing Work on San Matteo Niche
Duomo Project / May 7th Update
Then I just stopped posting to Steemit, I guess that I needed to move on, and I am sorry if anyone missed me. Life is funny that way, we get all caught up in or projects and then they we move on.
Like the prodigal son, I have come home to Steemit to share with you my painting, finally finished! The painting took 2 years to make, it was a crazy project from the beginning, I didn't know it would consume me and all of my free time to make, but in the end, like all great projects, it stands alone, and I am happy that it exists.
I made a video about the painting, its meaning and its story. I put a lot of myself, including a self portrait: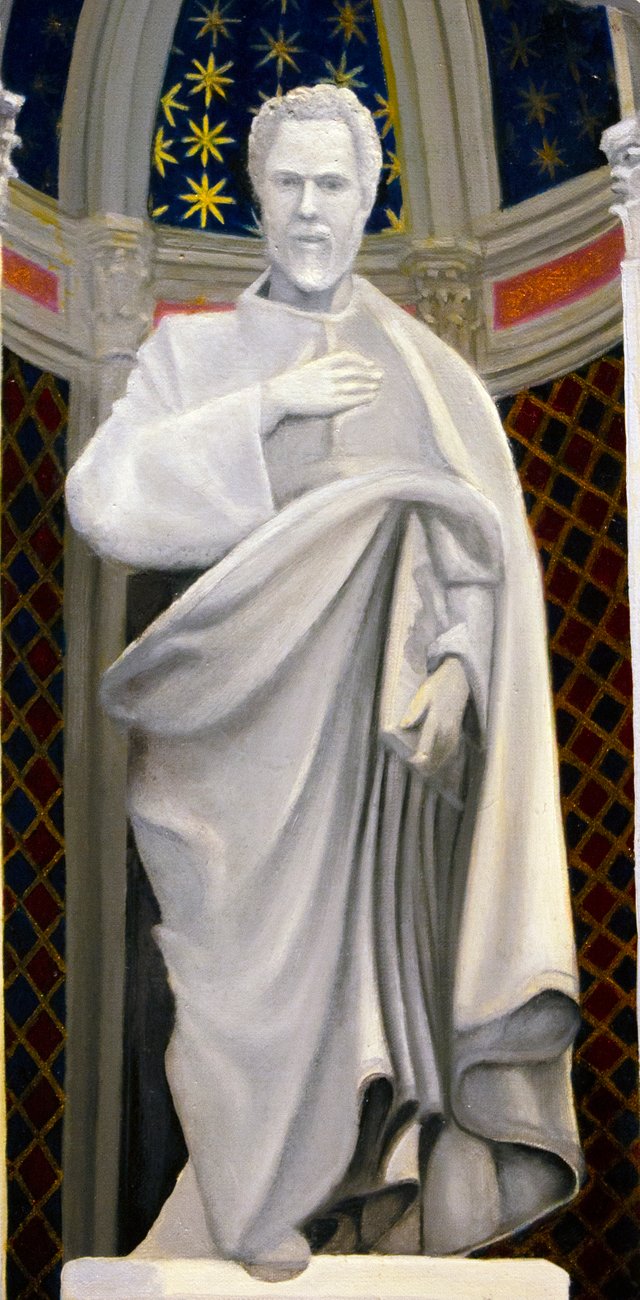 S. Mattheus Detail from "Il Duomo di Firenze"
Here is the video in 4k:
I don't know if anyone who was following me is still out there, if you are, let me know in the comments below, I would love to hear from you! All the Best, Matteo