Low Fat Raspberry Yoghurt Cake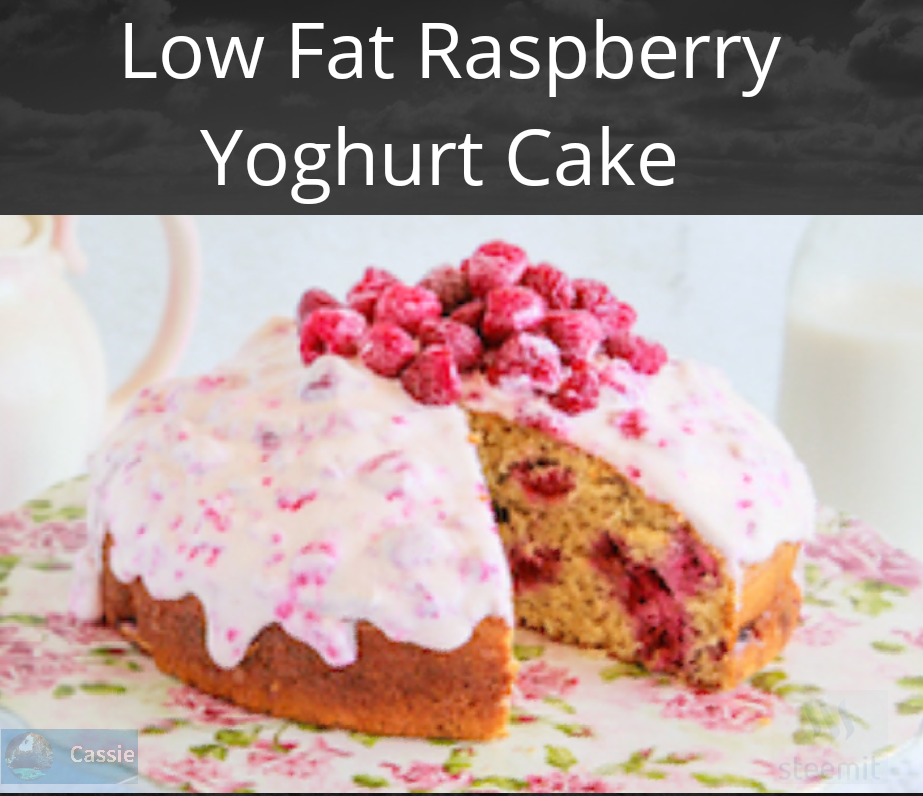 ◼2 cups wholemeal self-raising flour
◼1/2 tsp baking powder
◼1/3 cup coconut sugar
◼2 free-range eggs, whisked
◼1/2 cup reduced-fat milk of choice
◼2 cups reduced-fat Greek natural yoghurt
◼1 tsp vanilla extract
◼1 cup fresh or frozen raspberries
◼1 tbsp maple syrup
Preheat oven to 180C. Grease and line a 20cm round cake tin.
Place dry ingredients in a large bowl and whisk to combine.
Add eggs, milk, 1 cup of the yoghurt and all the vanilla and stir thoroughly.
Add 1/2 cup of the raspberries and fold through mixture.
(If using frozen raspberries, microwave for 30 seconds to defrost slightly.)
Pour mixture into prepared tin and bake for 40-45 minutes, until firm to touch and
a skewer placed into the centre comes out clean.
Remove from tin and allow to cool on a wire rack.
To thicken remaining yoghurt for the frosting, place 2 clean Chux wipes (or a square of muslin or cheesecloth) on top of 12 sheets of paper towel.
Place yoghurt in the centre, pull sides of Chux wipe up to enclose yoghurt.
Twist the top.
Wrap paper towel around the Chux wipe and gently squeeze to remove excess moisture, until all of the paper towel is damp.
Scrape thickened yoghurt into a small mixing bowl.
Add remaining raspberries and the maple syrup, mixing well.
Spread frosting over the cooled cake, then serve immediately.