PancakeSwap hits new records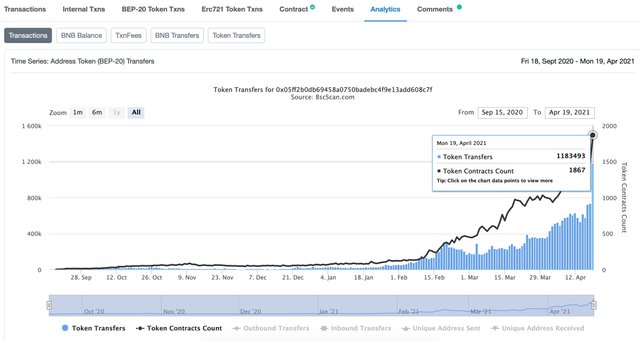 Yesterday the #PancakeSwap Router contract hit a new ATH with 1.18M transactions in a single day.
For reference, the whole of Ethereum did 1.47M transactions yesterday.
Just the router did 80% of the number of transactions that happened on the whole of ETH.
That's a lot.