Meet George the 4wd Van!
Hey guys,
Nothing really exciting, but here's a photo of George the van (who I have kitted out as a camper, complete with a matress and five seats) happily parked on the beach. I picked the van up for a touch under $2000 about a year ago, and since then it has taken us over 50000km around Australia, especially in Western Australia.
George loves four-wheel driving, which is why I bought him! The best thing is being able to drive miles along some remote beach, set up camp with a fire, a few beers, and a fishing rod, and relax for a day or two.
Photo taken on Cheynes Beach, Western Australia
The photo seems to be a bit blurry... Sorry about that!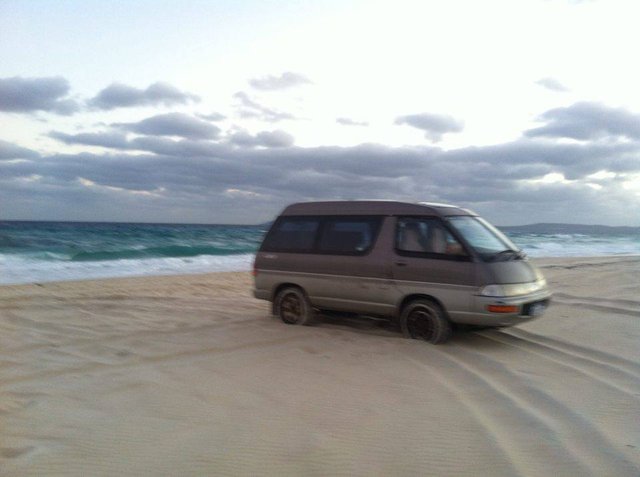 Upvote, Comment, and Follow for more!