Pink Whispy Clouds And Hope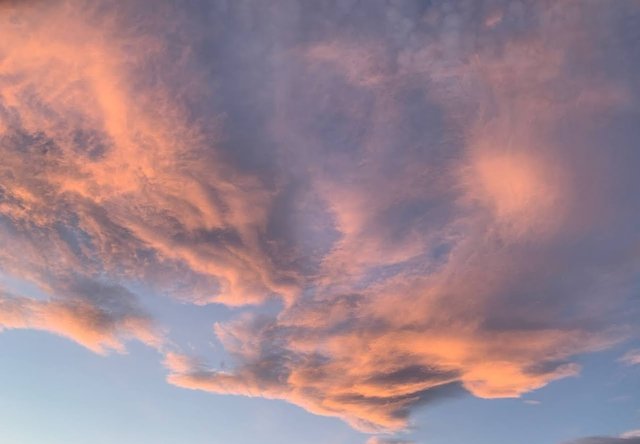 It's been 6 months and 2 weeks since Joe's Cancer diagnosis and they have been hard months.
In the beginning, the bad news wouldn't stop rolling in. It started with the discovery of some cancer cells and escalated to a stage 4 diagnosis with evidence of tumors in his brain and active cancer throughout the lymph nodes. The only good news was a lack of large tumors.
The chemo and radiation treatments meant to kill cancer were effective, but they take a toll on one's body.
The weight loss, side effects, and impact on his body's ability to fight infections were exhausting. Combined with brain fog and a constant sense of being ill.
In early December Joe had his last chemo treatment and started doing just immunotherapy the situation immediately began to improve. He was able to start getting food in more regularly and his energy increased.
His PET Scans were greatly improved and it was easy to enjoy a few weeks of feeling better and having less stress.
During those weeks Joe started to gain some weight, energy, and a sense of energy. We only envisioned smooth sailing ahead.
Over the past couple of weeks, he has developed thyroid issues has a result of the physical and mental stress of his cancer treatments.
While it's a small setback with several treatment options it is also it is a reminder of a long road back to health and feeling good.
As always prayers and positive energy are appreciated!