The Cultivated Apothecary: Week 6 Edition 1: Cannabis Salve/Lotion & Bottling Up Cannabis Tincture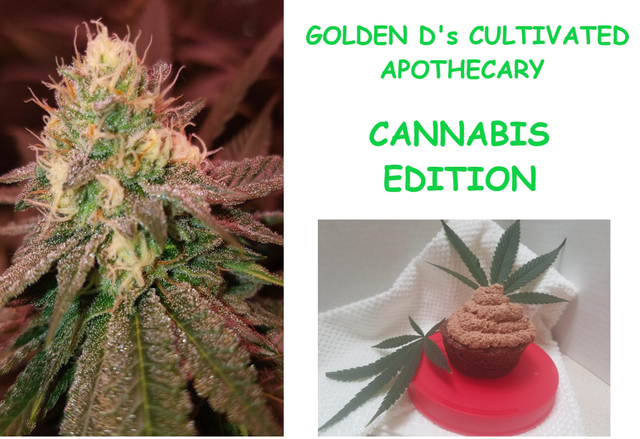 ---
I have found yet another use for trimmings from our recent cannabis harvest; making a cannabis salve/lotion.
Recently I have perfected making canna-butter (by first making my own homemade butter from heavy whipping cream) and I have made three batches of cannabis tincture; but none of these can be consumed or used by Mr Golden D, who suffers from chronic neck and back pain due to bulging disks and degenerative disks.
So, alas, I found a cannabis infused product he can use without any trace of cannabis in his system
CANNABIS SALVE/LOTION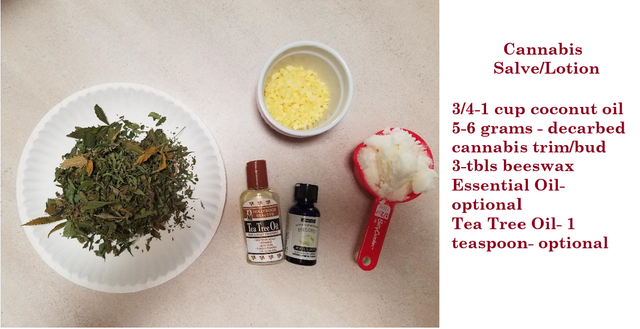 Cannabis Salve/Lotion
This is another easy recipe for utilizing every gram of a cannabis grow. The trim from a recently harvested crop has so much potential.
Things I have made from trimmings include:
Canna-butter for cooking and baking
Cannabis tincture (this is my third batch of the tincture)
Cannabis salves and lotions
Hash (made one small batch after purchasing the bubble-bags online)
See DTube video for exact instructions on making this cannabis salve/lotion.
---
▶️ DTube
▶️ IPFS
After making the salve and letting it sit to cure for about 45 minutes, I used my Magic Bullet to whip up the salve to make it creamier; sometimes salves can get hard and I wanted this one whipped because I prefer salves that are loose, not stiff. I also cut back on the recipe (which called for 1/3-cup of beeswax and I used 3-tablespoons).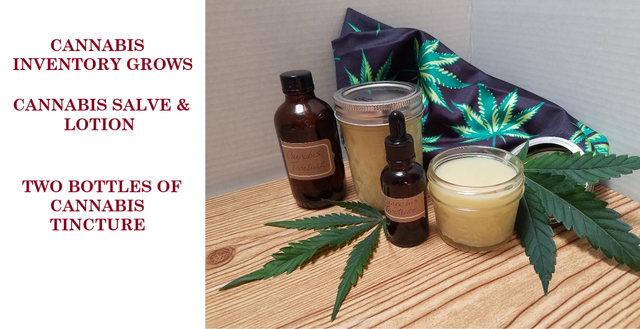 Uses For Cannabis Salve/Lotion
Chronic and acute (localized) pain relief
Headaches and migraines
Bad bug bites that itch
Inflammation
Relief for sore muscles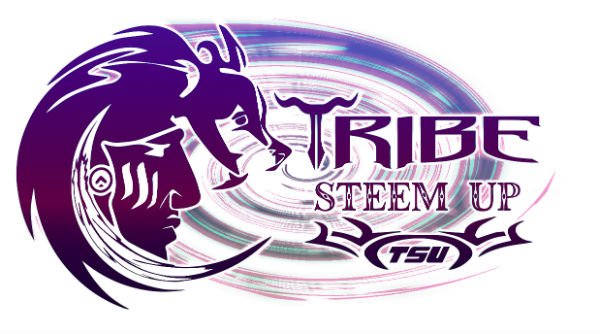 Join Us On Discord