Stacking Steem Power (STEEM OG UPDATE)
Hi steemians! So if you've been following along my blog the last few months, you would know that I am doing a tribute to steemit.com. What is the tribute you are asking?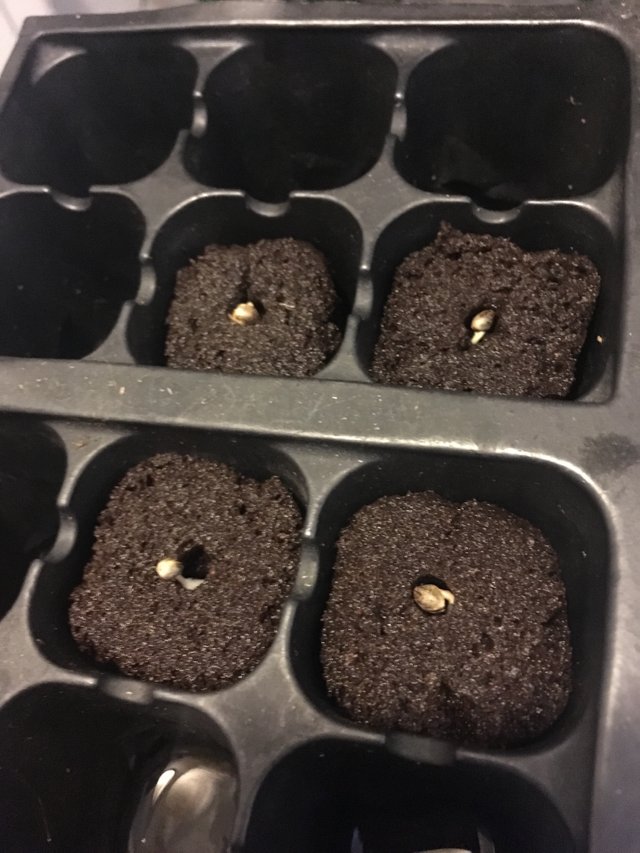 Steem Og! It's here and it's growing!!! I'm very excited about this strain since the mother Santa Rita Og #3 is some potent and tasty medicine.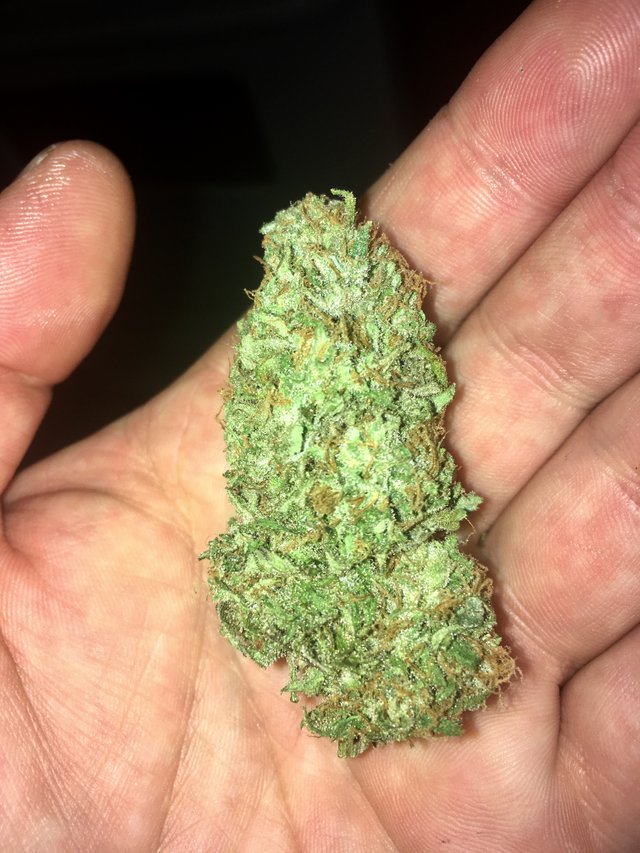 Santa Rita is a strain I made by crossing a Tahoo Og x Og female and an Inca Gold male last year. The mom of Steem Og is the third phenotype of SAnta Rita. The first female I found just didn't have what I was looking for. The second phenotype just didn't stand out as much as the third. The third phenotype stood out from the first week!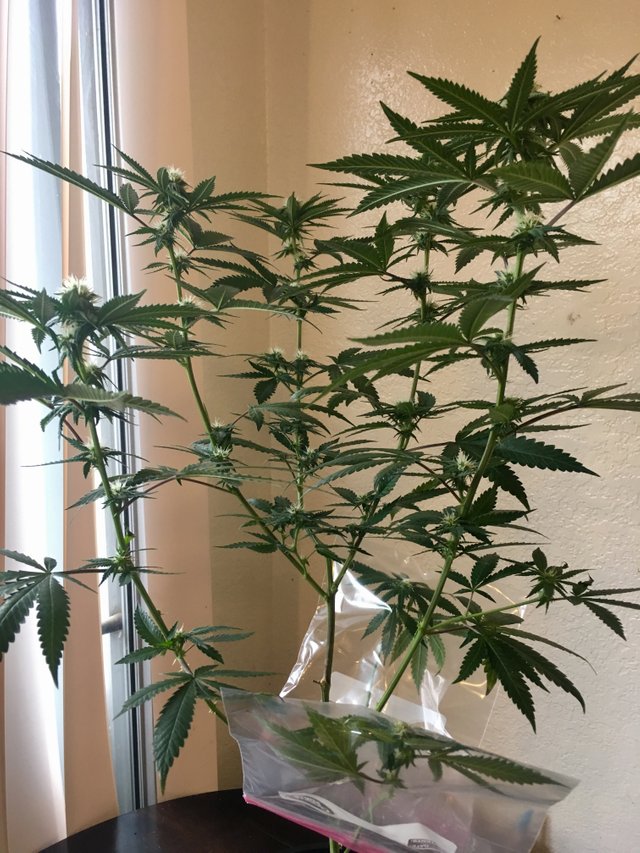 The smell is very exotic and quite honestly I've never had any cannabis that reminds me of Santa Rita #3. If your saying to your self this guy don't know bud, guess again I've been smoking for 20+ years and been living in California for the most of those years.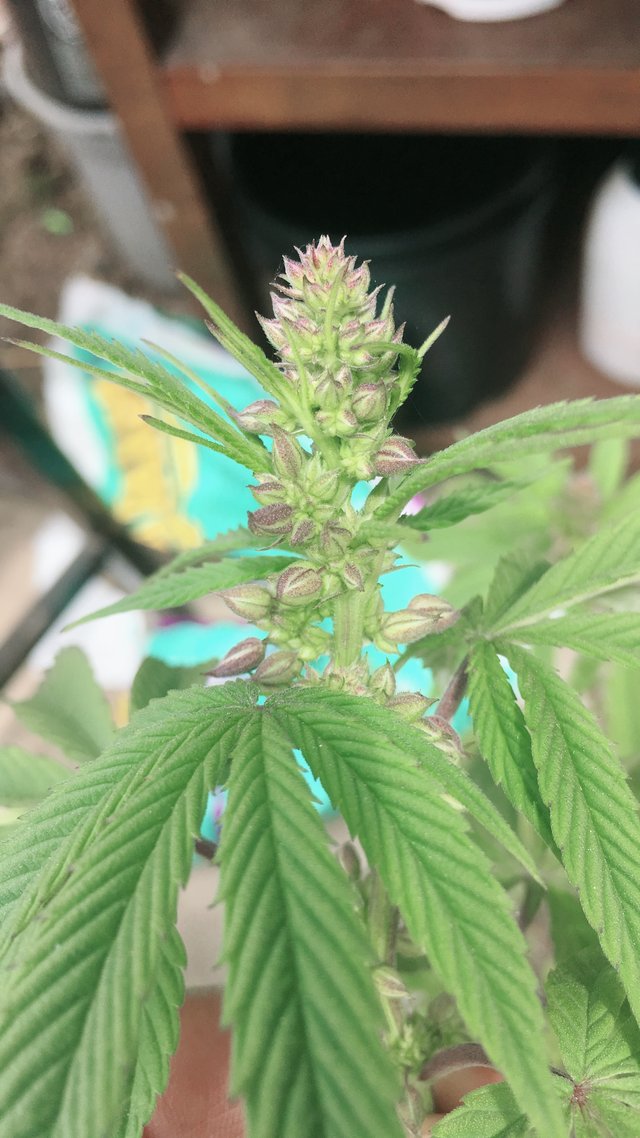 Now here is the dad of Steem Og. It's actually the fourth male I've found of Santa Rita. This one was a keeper since the smell of pine was to strong to miss. Also the purple hue on it was to beutifull to throw away!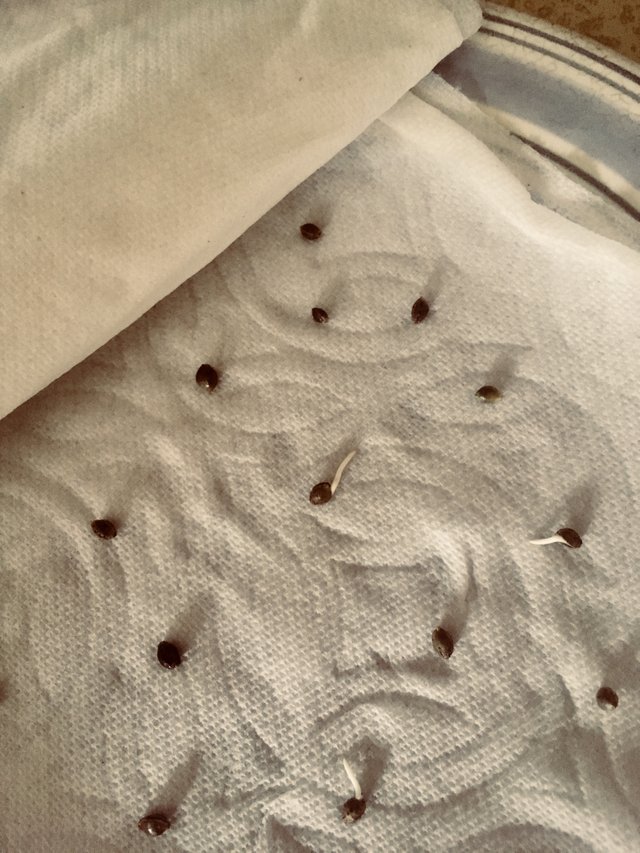 Ok so with much ado here is my wallet so to speak. Let the hunt begin! I also got 4 other steemians about to crack SP as well! @elamental, @drutter, @a1-shroom-spores, and @bluntsmasha. Good luck my fellow steemians! But there will be more to announce to get some Steem Og!! Also there's going to be more of a chance you'll get to grow SP as well!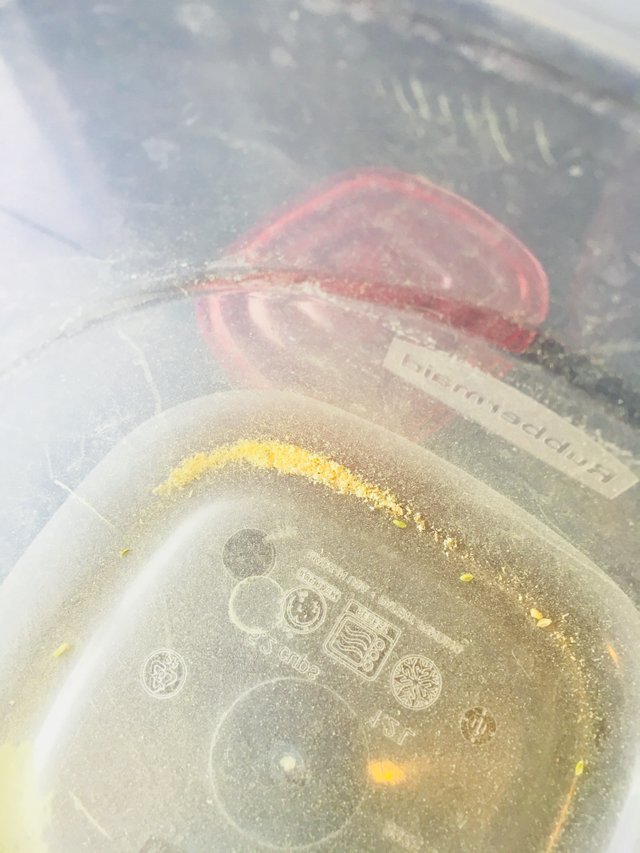 I'm pollinating a couple more branches of my winner Santa Rita #3 with the same pollen from the male Santa Rita. I'll show you how it's done one final time.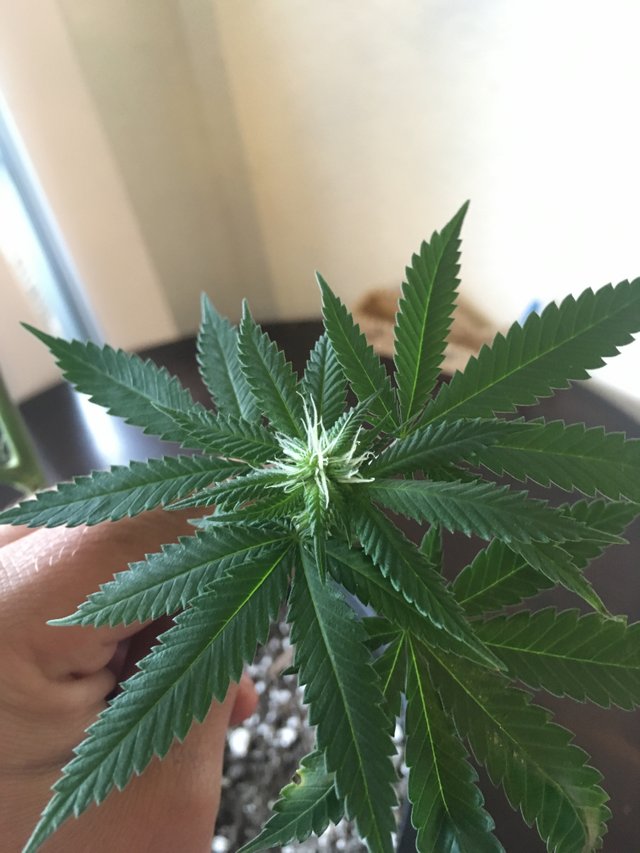 Very bottom branch that if it wasn't for the purpose of making seeds, I would lollipop it instead.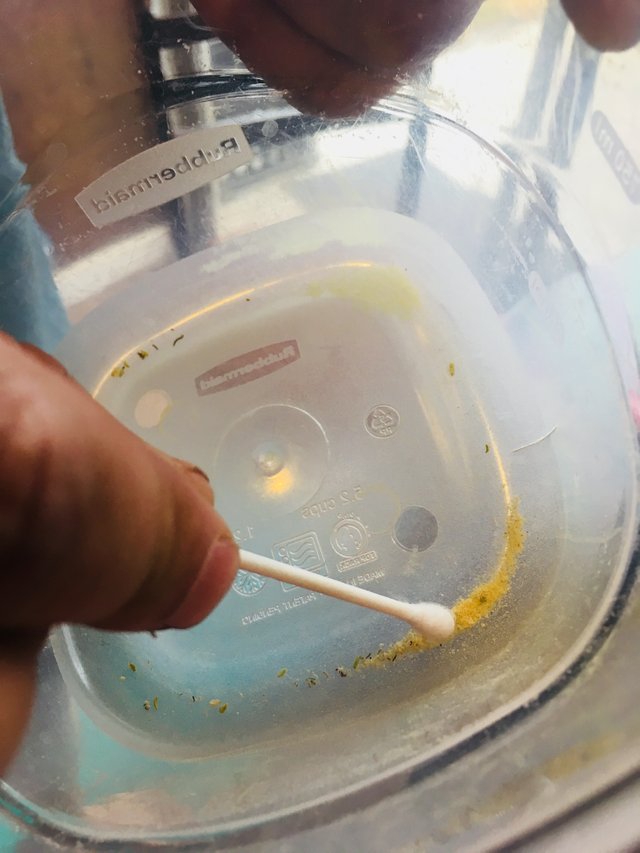 I use a q-tip to scrape of some pollen.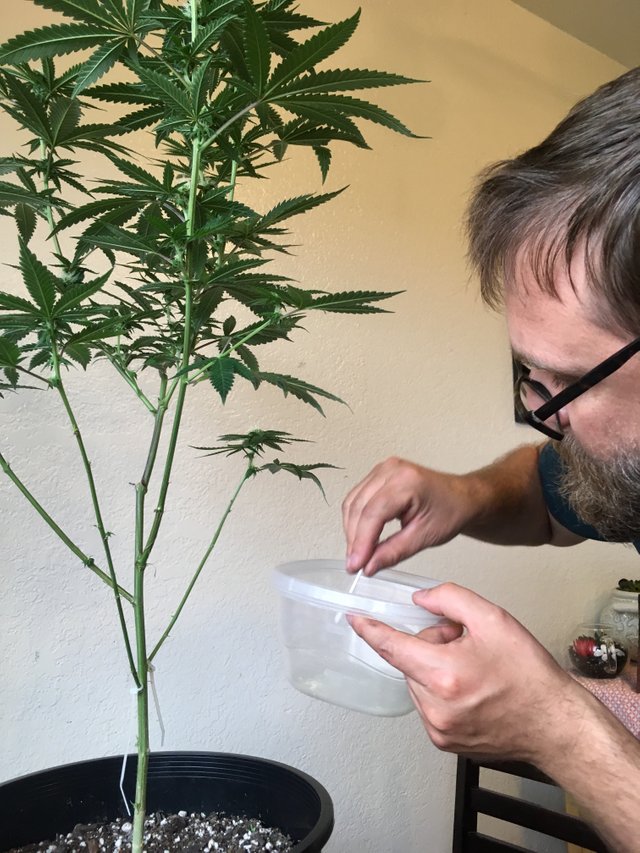 Now when you do this be extremely careful!! Just a spec of pollen can seed your entire plant!!!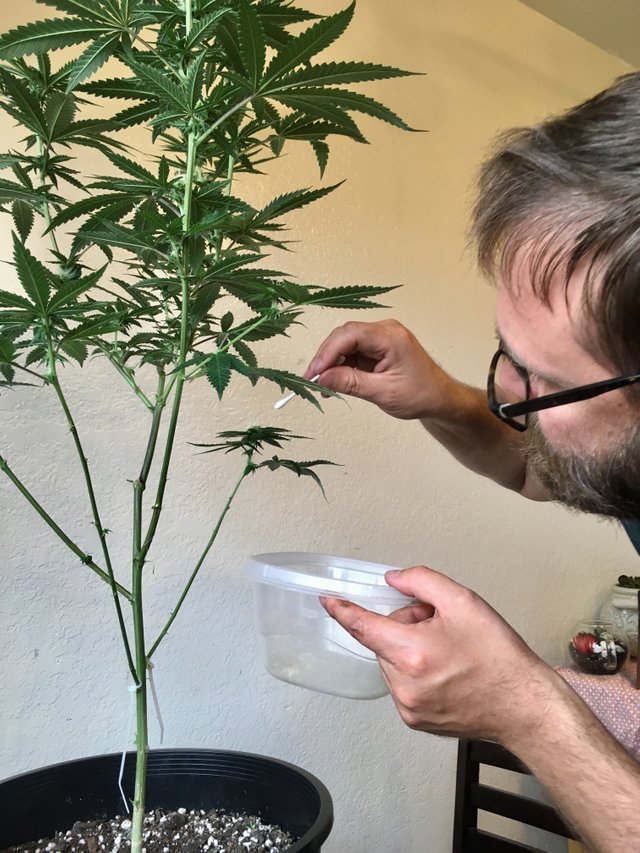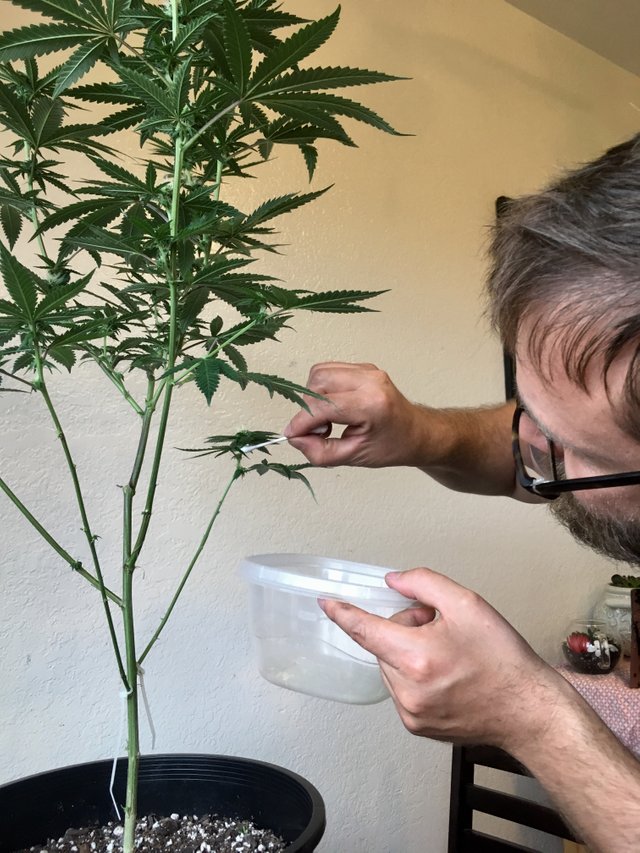 You want to gently rub the pollen on the white pistols.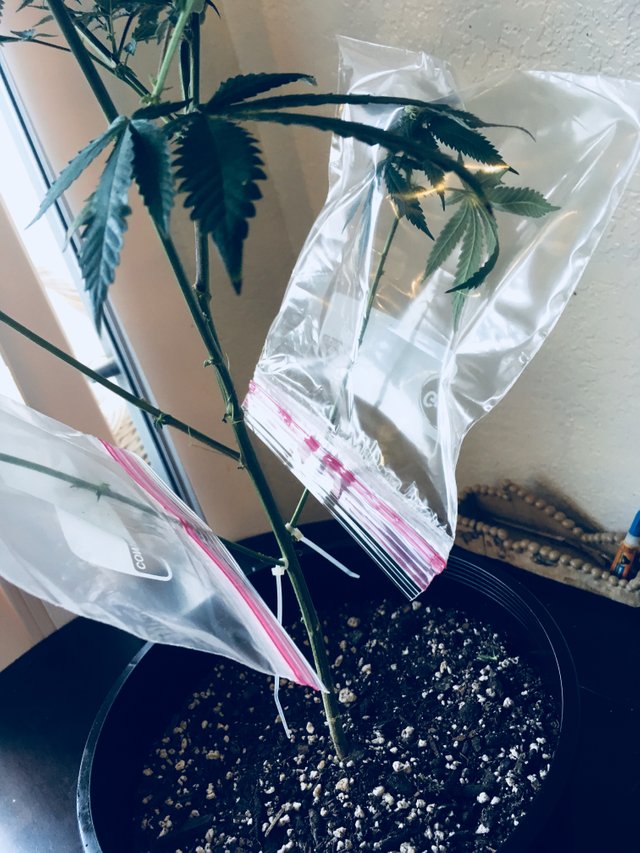 After application of pollen put a ziplock bag over pollinated branch. You want to keep in for 48 hours to ensure successful pollination and also not to seed your whole grow!!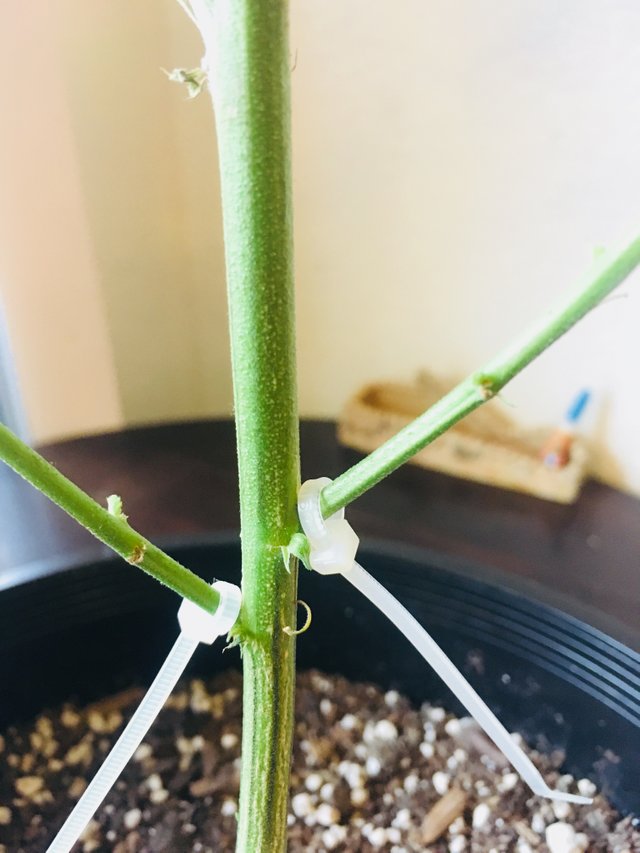 Also mark your branches with a zip tie. This way you don't accidentally lollipop it! That's it. Just wait 6-7 weeks and you'll have viable seeds.
Hope you enjoyed my post. So since I'll have more SP to share I will hold a contest for people who live in legal states, or Canada 😉 Rules will be released once I'm sure my pollanation was successful.
In the mean time follow the new cannabis trail @canna-curate and help us grow the future of this platform. Not only for cannabis content, but for all steemians!! Join in on our discord for any questions https://discord.gg/ucjATpz.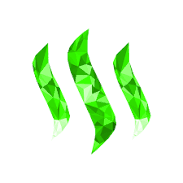 Let's turn Steem green!!