Bazooka Hash Oil Boiling
Hello Steemit from Smokenetwork!
I just had to share with you my impressions of using my BHO extractor!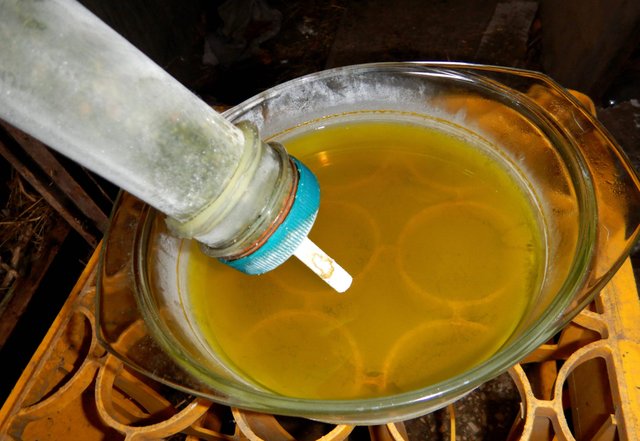 Yesterday I visited my friend, who specially on this occasion bought several gas bottles (I'll soon post pictures from his growing rooms!)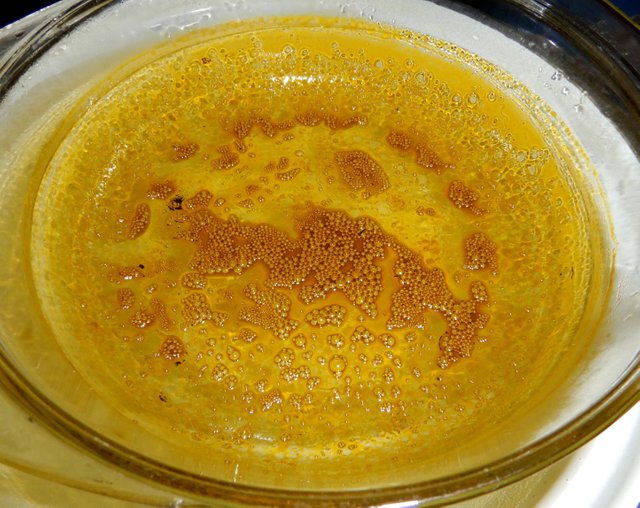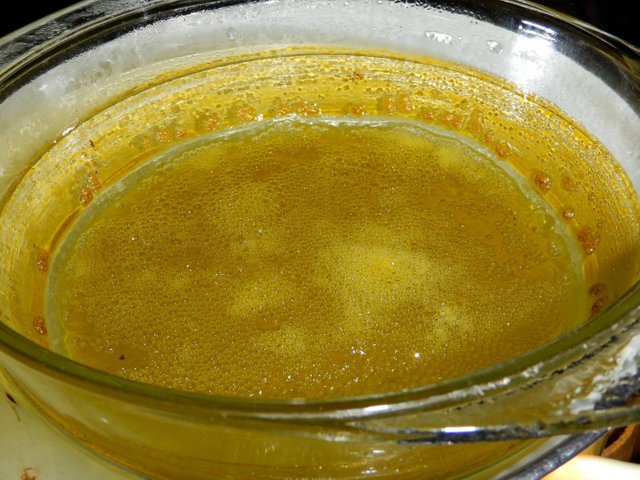 Here we see the gradual evaporation of liquefied gas from a solution of butane and oil contained in the tab...
(Unsupported https://www.theweedtube.com/embedcode?v=70419)
https://www.theweedtube.com/bho-boiling-my-home-made-wax/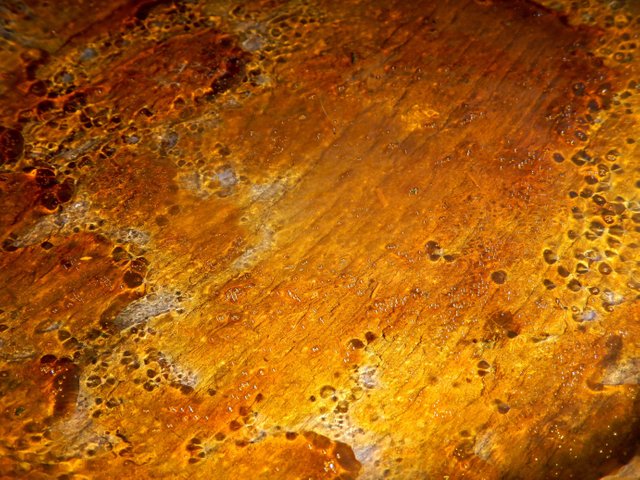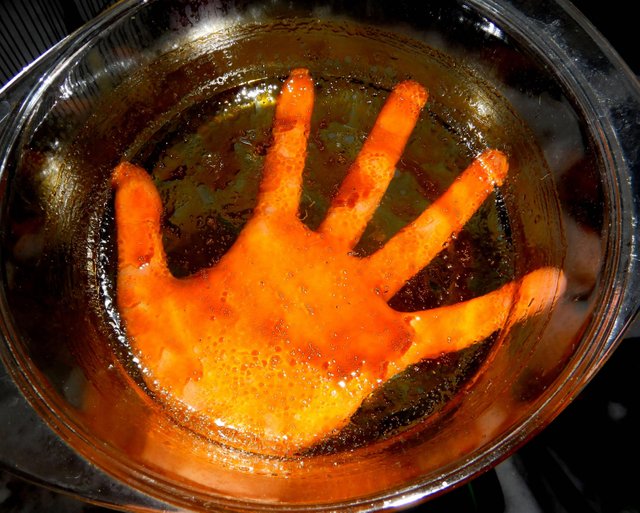 In our area I could not found the right one paper in the required quantities, that is why I evaporated in the old manner from a plate for which I later removed the #bho using scalpels and blades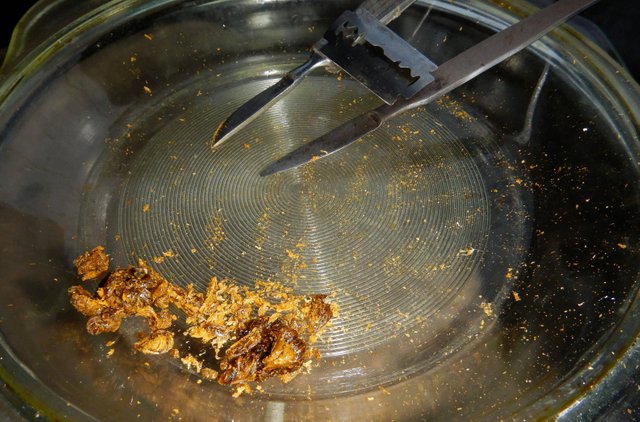 We have 4 grams of luxurious amber!
Very convenient quantity to share with a friend 2\2
Approximate weight of the #cannabis leafs - 300g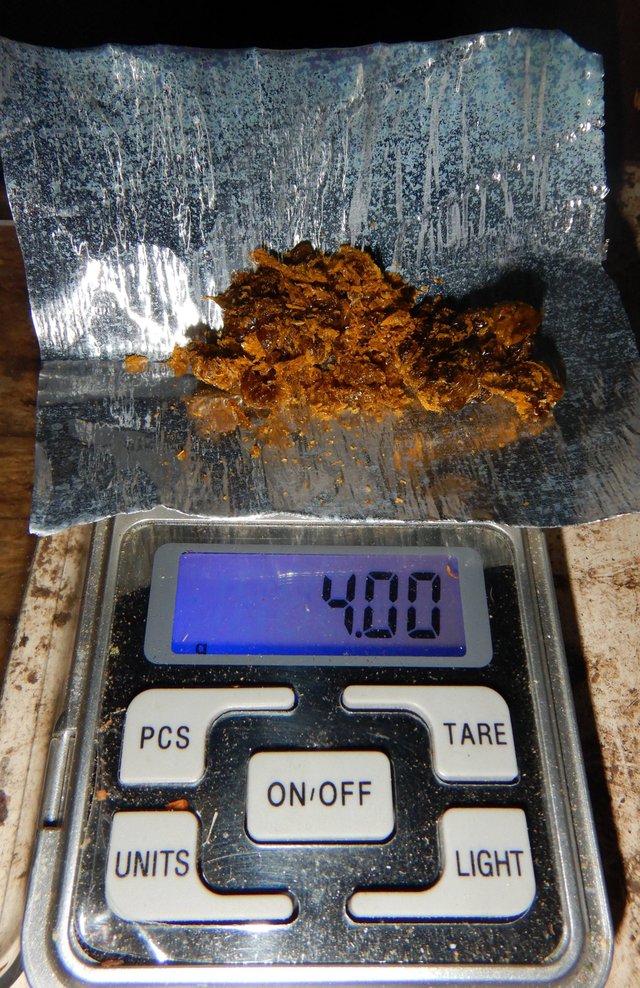 When I brought the #wax into a warm room, I saw the continuation of the releasing butane bubbles .
To get rid of them finally, I just once again melted the oil, allowing them to evaporate...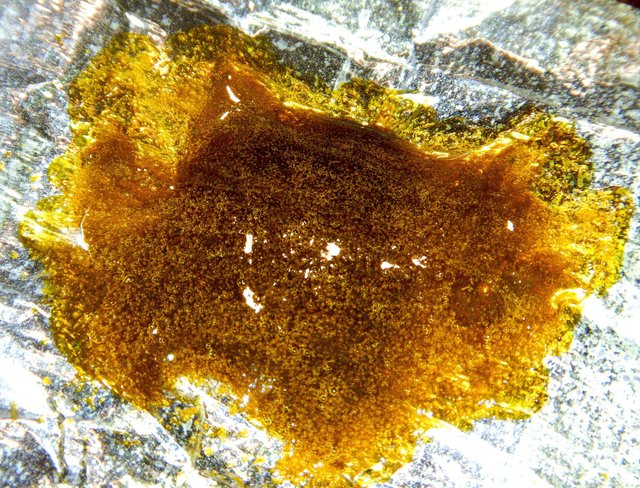 I arrived home without incident and brought with me my part of the product inside the old blade holder made in the USSR))
Thanks for reading and supporting!
UpSmoke & SmokeOn!
---



Thank's haze for this banner! cannabis marijuana smoke smoked growlog smoke.io rewards reward free smokenetwork CBD THC strain Rosin Hybrid trichomes weed smoking Hash original photography "couch lock" photo Vaporizers video content hereditary blend article Joint Blunt Spliff post THCA grow hash-oil butane health Aroma diesel, skunky, pungent, earthy and citrusy Pistils Nugs promo terpene myrcene growing outdor indor Cannabinoid Acids concentrates plant weeds bush bloom bud buds stone stoned dreamon Decarboxylation and graphene blockchain oleoresin xtraction of cannabis or hashish. It is a concentrated form of the plant containing many of its resins and terpenes – in particular, tetrahydrocannabinol (THC), cannabidiol (CBD), and other cannabinoids bitshares bts SMOKE howhigh honey oil ear wax shatter creativity coinmarketcap chill stoner RSO budporn BHO dabs CBDA Kief indica sativa autoflower regular high-CBD edibles Dabbing, Dab Rig news new medical Tinctures Tincture cancer witness buy nature ukraine ua joint high strain review macro kush jah ganja Topicals ganj afgan homegrown strainreview seed seeds harvest legalize legalization decriminalization happy hippy peace love flowers world children events freedom mind people civilization family food edibles hamp crypto cryptocurrencies economy ecology !canna-curate
---