Glass Artist of The Week - Greg Warford The Dragon Tamer.
Tonight's session begins with king sized joint rolled with raw classic paper filled with some Cookies compliments of my Buddy "Roherb". Johnny Cash playing softly in the background as I light up for the evening.
Smoke is Beautiful, it fills the room with waves and patterns. Some have mastered the ability to control smoke, but only a few can tame a dragons breath. I would like to introduce Greg Warford ( Gremlin Glass) THE DRAGON TAMER.
You can see more at .
https://www.instagram.com/gremlin_glass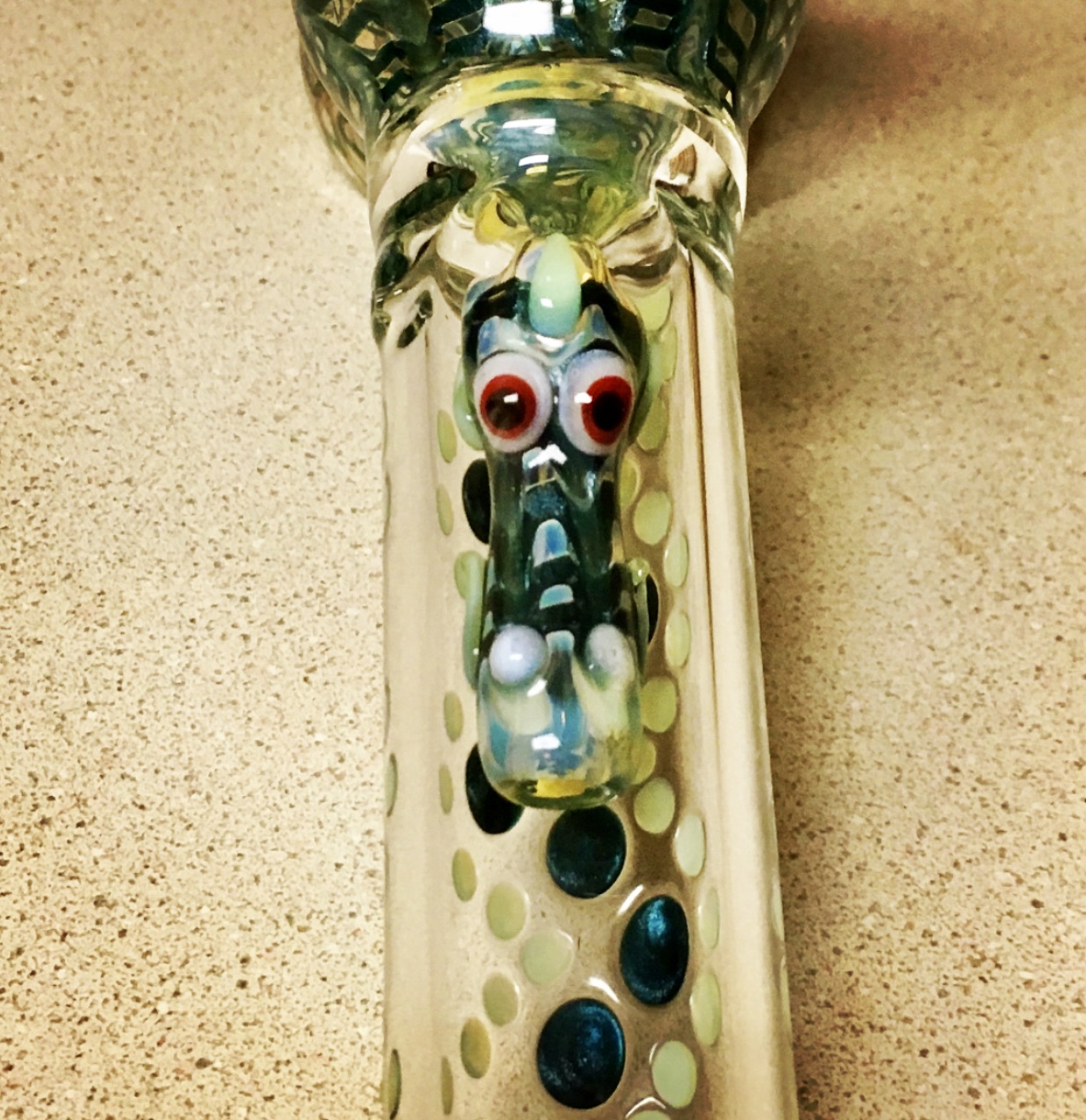 Designed with a double Carb, these dragon shooters achieve a tight smoke vortex that resembles a dragon blowing smoke.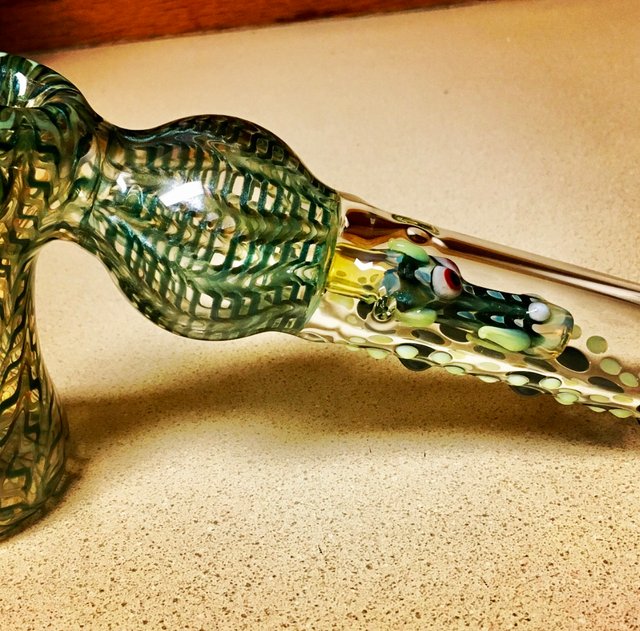 This bubbler has a wrap and rake design with unobtanium and slime. The dragon sits in a clear tube so you can see the puff of smoke as you inhale.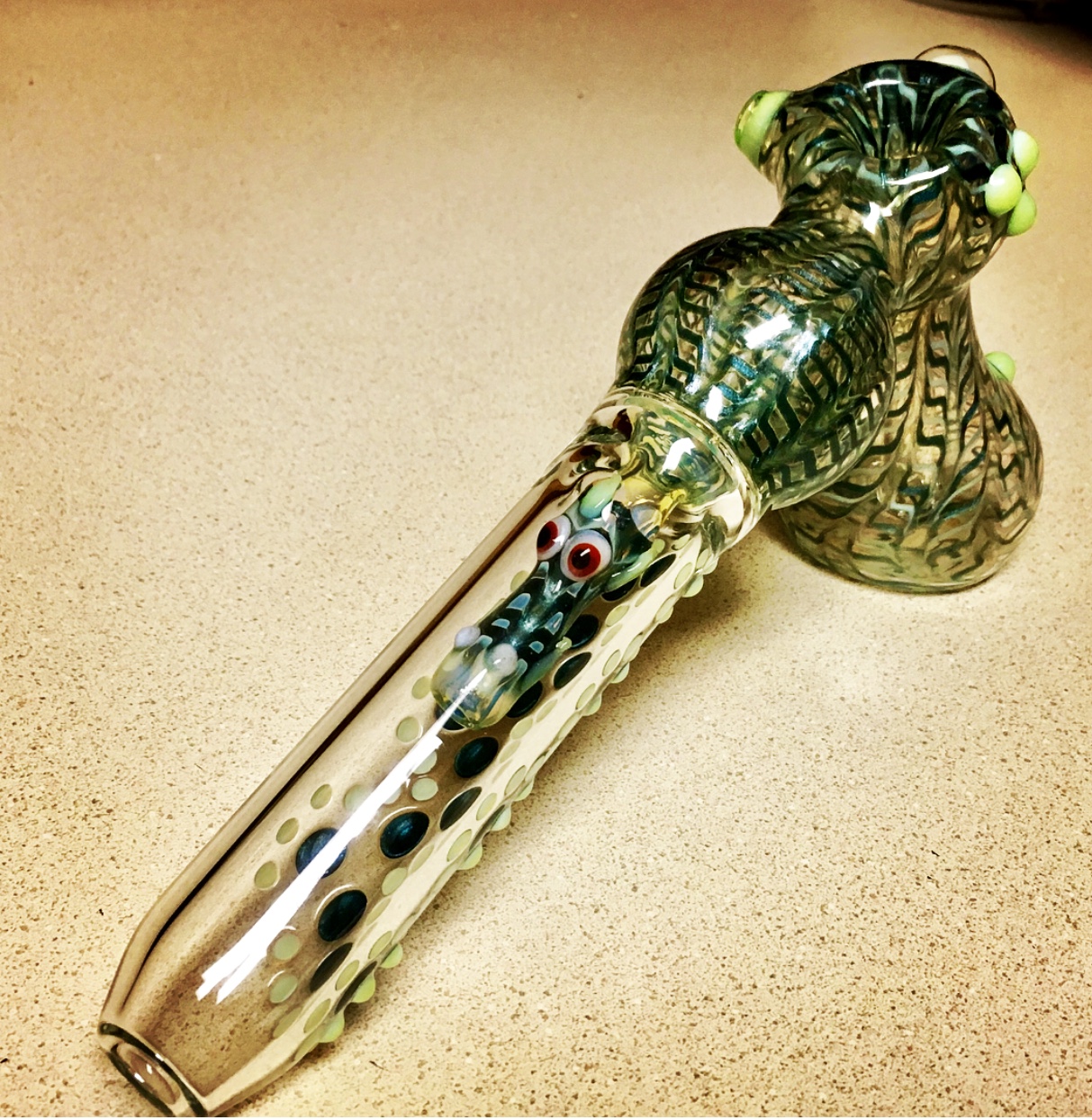 His spoons are colorful and unique. Dots shift and serpent across the body to resemble scales with fine details on the head showing the quality of his work.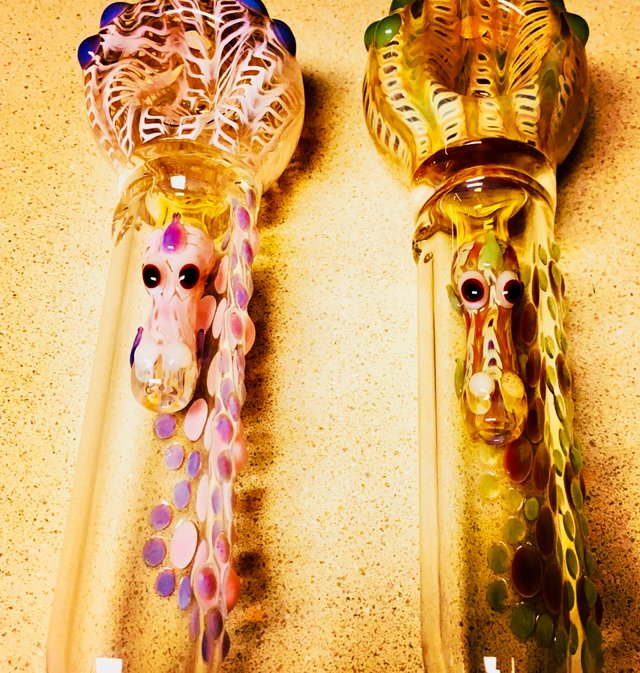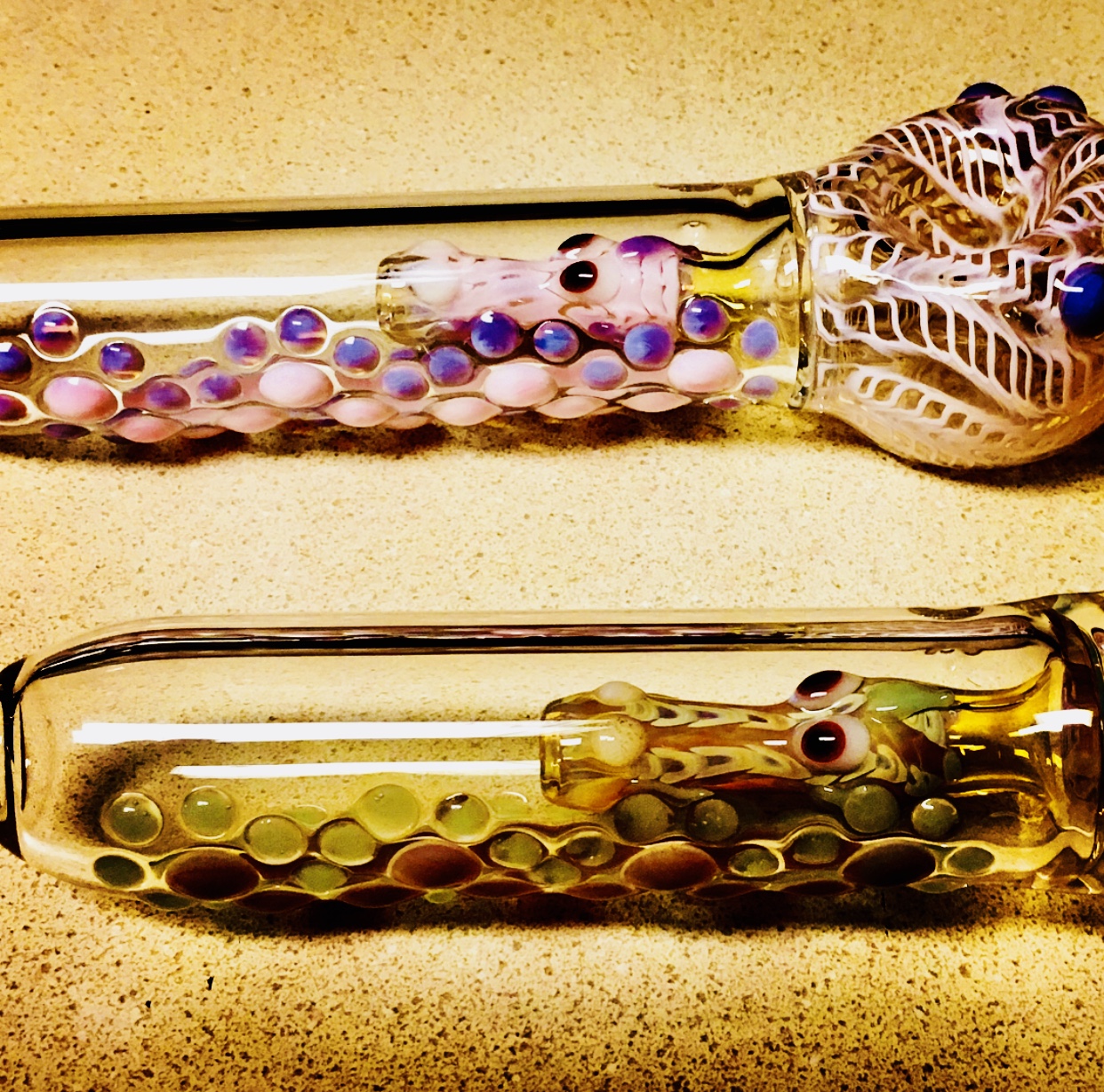 Gremlin Glass has a flare for other designs, with some of the best wig wag work I have seen.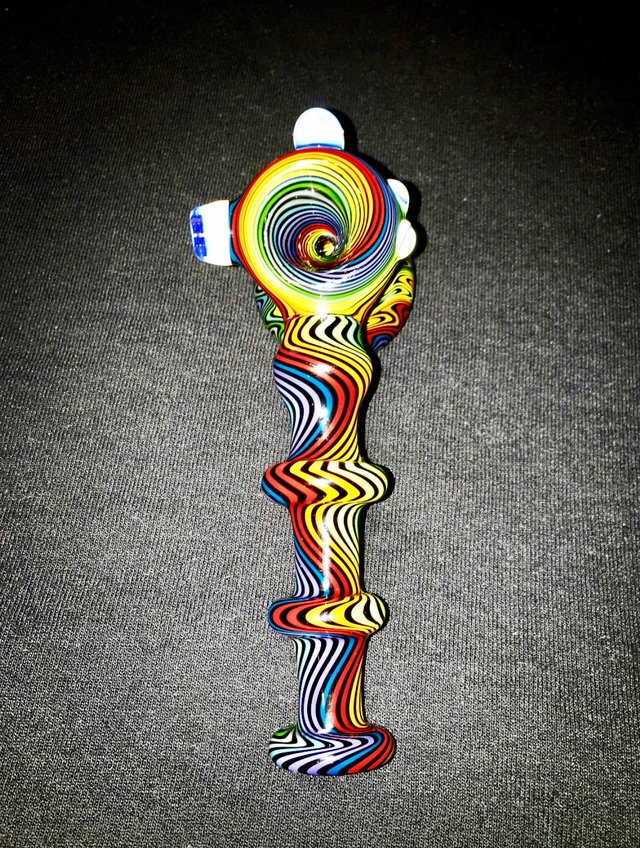 If you like what you see, and would like your own dragon, you can reach out to Gremlin Glass on instagram at: https://www.instagram.com/gremlin_glass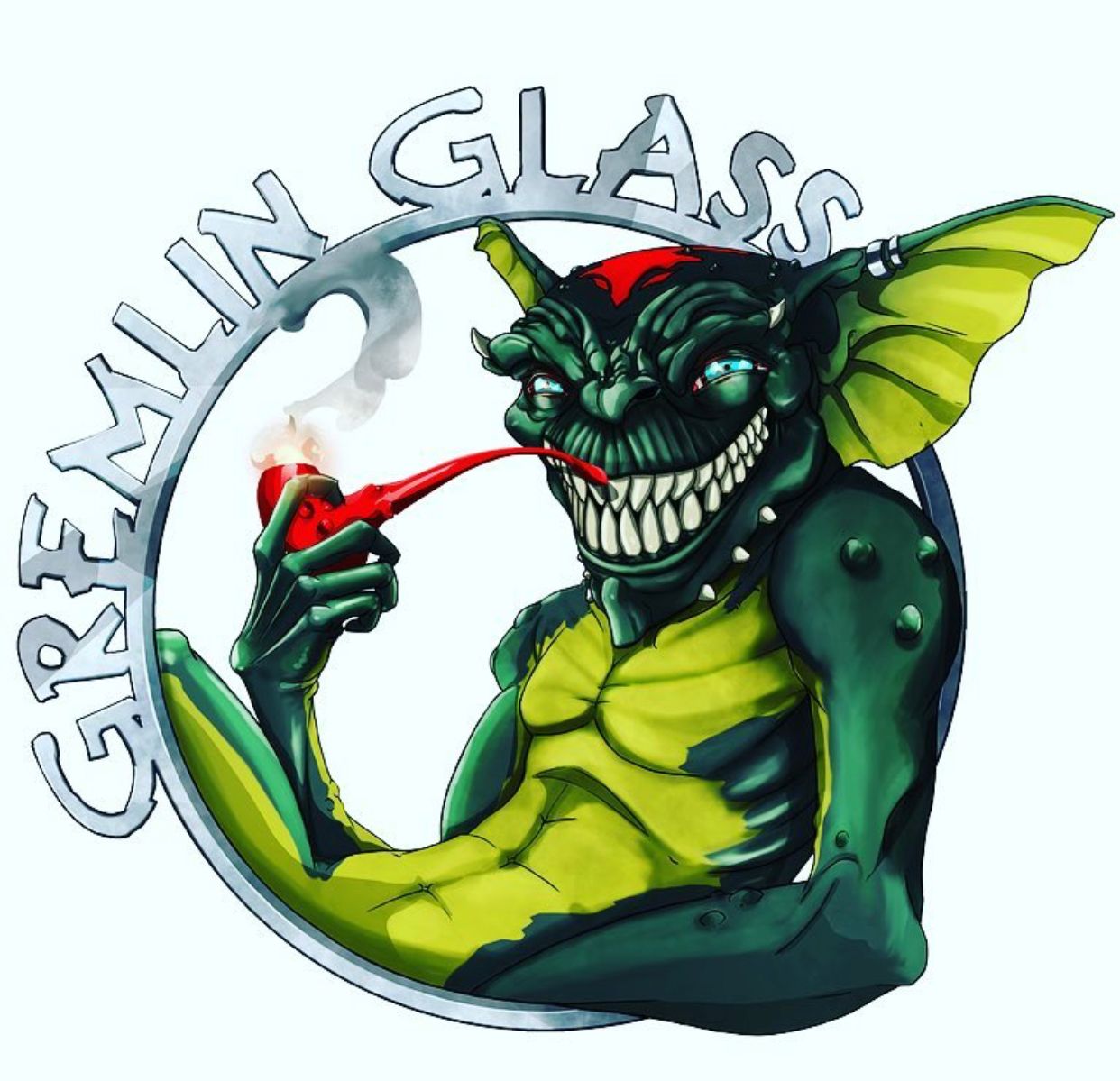 Thank you Greg Warford - Gremlin Glass for allowing me to use your photos.