Pineapple Chunk Week 9 Harvest
Well today was the day. I woke up this morning and decided to cut the ladies down so we could have some nice bud to smoke on during Thanksgiving. I had 3 plants and yielded pretty good for such small plants. Keep in mind that this was all done as an experiment. The point was to use the smallest wattage possible and to yield as much as possible. The light that I used was 125 watt compact florecent bulb. It was actually 2 different spectrums for vegatative growth and flowering (6500k & 2400k) I think. They grew suprisingly nice , covered in sugary trichomes and sticky to the touch. The smell is pleasant too but due to the cfl its not overpowering.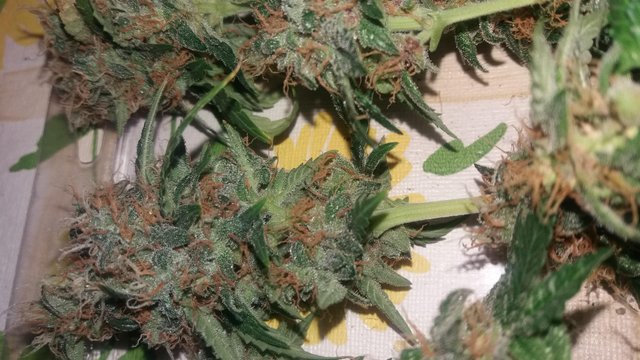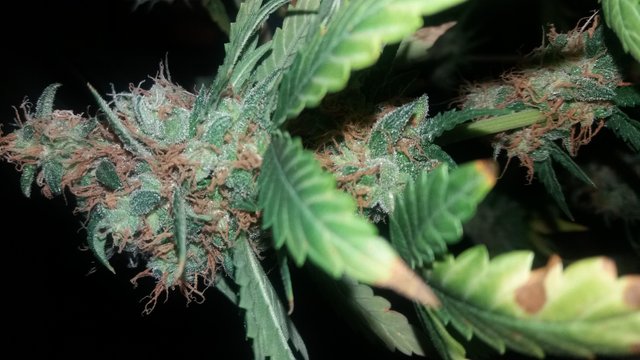 I will also update with the weight once they dry so stay tuned.