Gummies For A High Class Trip In A Short Bus: Part One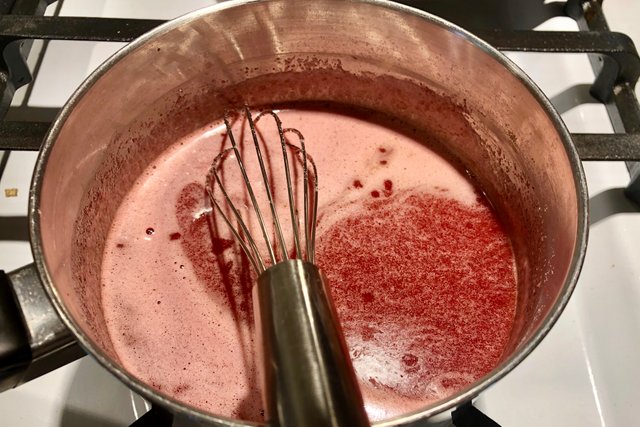 Well, Let IT Be Known.
I lasted exactly 60 days before I was offered my dream retirement job.
By my Hair Stylist.
And without question, I naturally accepted.
(I suggest that you lift yourself now for the full appreciation of all my skills. I can boil, stir, pour water and tell a whopper of a juicy story that's been in the making for a solid decade.)
(Fair warning to you all.)
Truth be told, I did think about it overnight and then, sent her a text (the next morning) verifying that:
I could do anything that I wanted as long as no one got seriously hurt or arrested.
I was ALL in at that point.
@doitvoluntarily, this is looking like it's going to be a 3 gummy recipe series (by the time I'm through). I know gummies are your favourite and @vantocan wanted to see a recipe that wasn't laced with gelatine, refined white sugar and food grade dyes; and I wanted to try my hand at using powdered freeze dried black cherries and blueberries.
You will see that the simple gummy can become intricate and specifically made to appeal to the discerning palate of any gummy canna-isseur ...at any level of refinement...even if there is none.
Ok, back to my new job.... (and how that could possibly relate to the making of a batch of gummies.)
I've been through some real shit with this Lady.
A messy, violent break-up with her first husband which is the reason why I'm making this standardly accepted gummy recipe, first.
The full reason is because:
she wanted to ease her son's heart about feeling inadequate and like he was the "butt" of everyone's joking...
So (naturally) she had a short bus 🚌 tattooed on one of the cheeks of her ass.
She Did It Voluntarily.
It worked. When the kid was 12.
(They bonded over laughter and it's a good memory shared between a Mother and a Son.)
Ah, that's such a nice feeling isn't it? (Enjoy that happy thought for just a few seconds.)
Now he's 22 .
She still sees that damn tattoo every time she takes a shower...
And feels equally compelled to warn the team every time she has to have a colonoscopy.
Every Time for the rest of her life.
Gawd Damn.
(Or, at least, until she decides to get it fixed.)
How the hell do you "fix" a short bus 🚌 tattooed on your ass?
Trust me. I stay up at night wondering the same thing too, but that's unconditional love for you. ;)
On Saturday, this Lady is turning 50.
And has rented a short bus to take 16 other women and her brother (who's flying in from the Peg for 36 hours; and bats for the same team as the rest) and me on a wine tasting tour down into the county.
I get to be the BUS tour guide and her brother will co-host for 5 hours.
It's perfect!
Thank you Universe.
I started to pack my kit bag.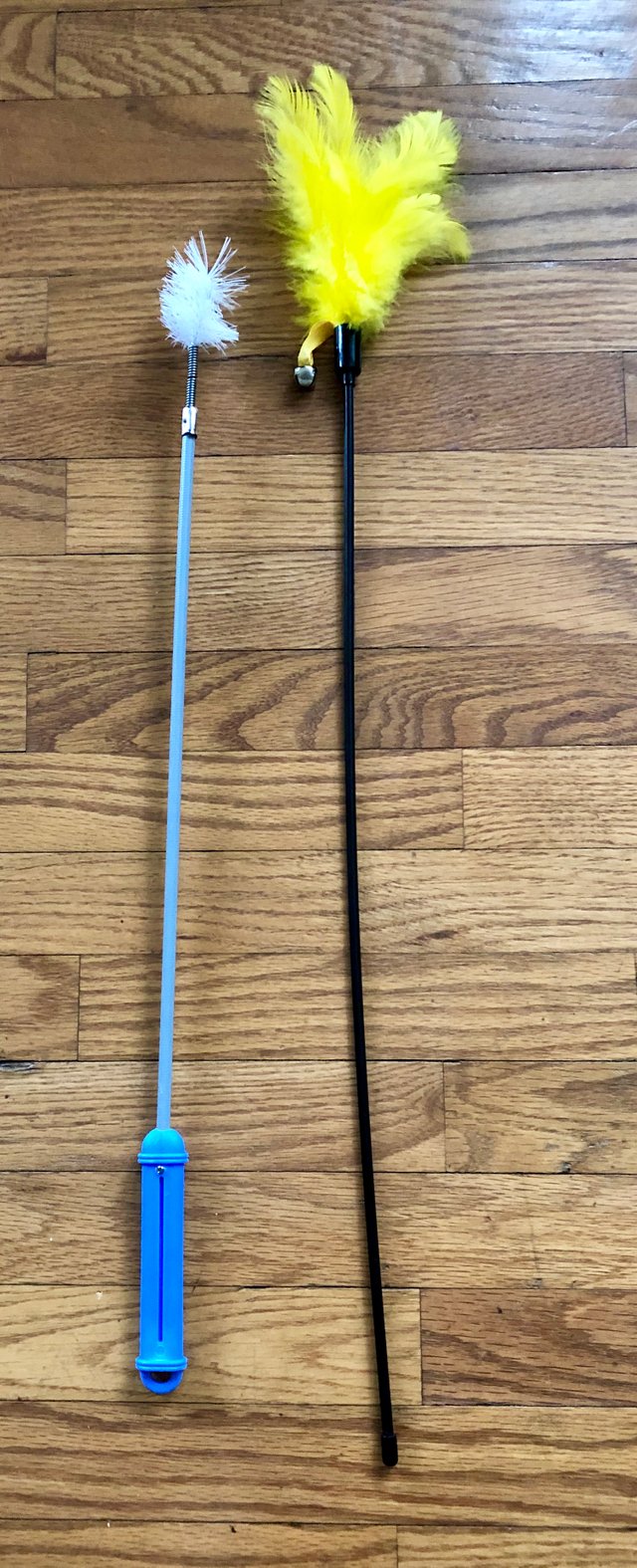 I am not joking.
16 cougars (that's a lot of cat)... try taking one on.
I fucking double dare ya.
You'd want a whip and a crop to protect yourself too.
A couple of cat toys would be good insurance and highly entertaining on the bus ( I thought).
(It will be for my co-host and I, who (apparently) is just as big a stoner as I am.)
We'll be golden, just in case anything goes south with my offering of standardly accepted (but moderately medicated) gummies. ;)
Yes, I'll give everyone the same lesson from the top of the bus' aisle.
After that, those Resting Bitch Faces are on their own, wearing their best big girl, party pants.
Not holding anyone's hand during the Short Bus, trip.
Just there to support my girl...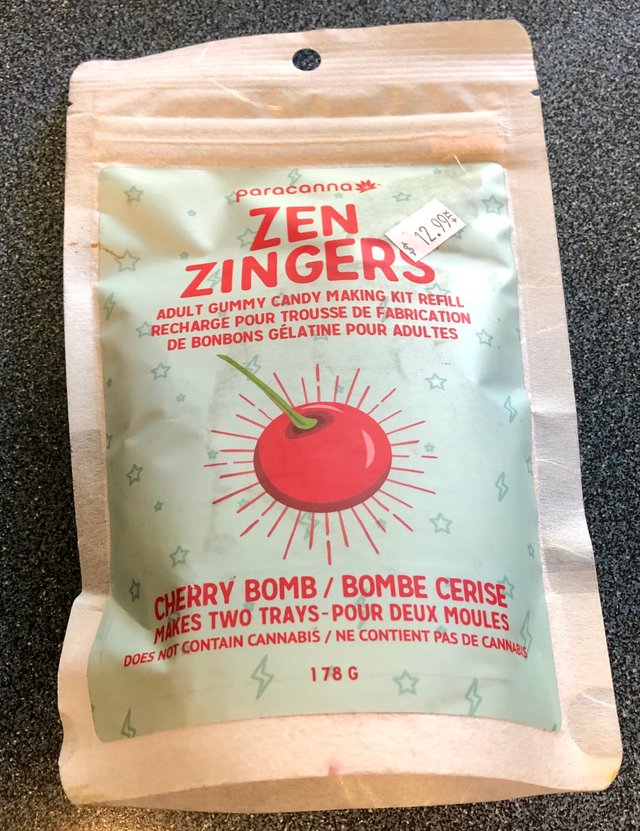 So, I bought this fool proof kit that contains the correct ratio of gelatine and sweet and sour (refined sugar and citric acid) along with natural cherry flavouring and beet powder for the colour.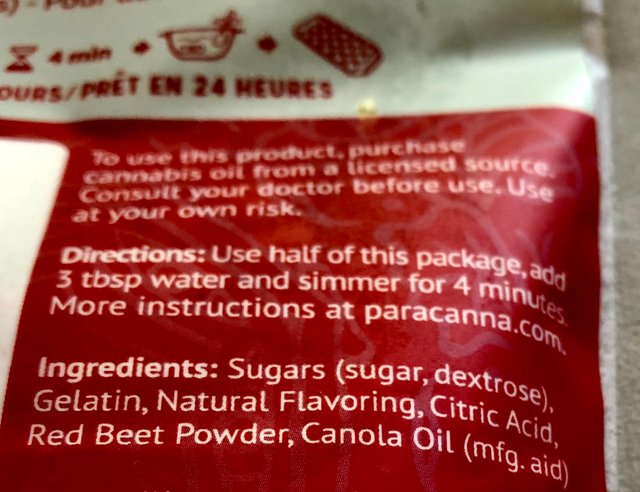 Cherry Bomb
You can see the pictograph instructions.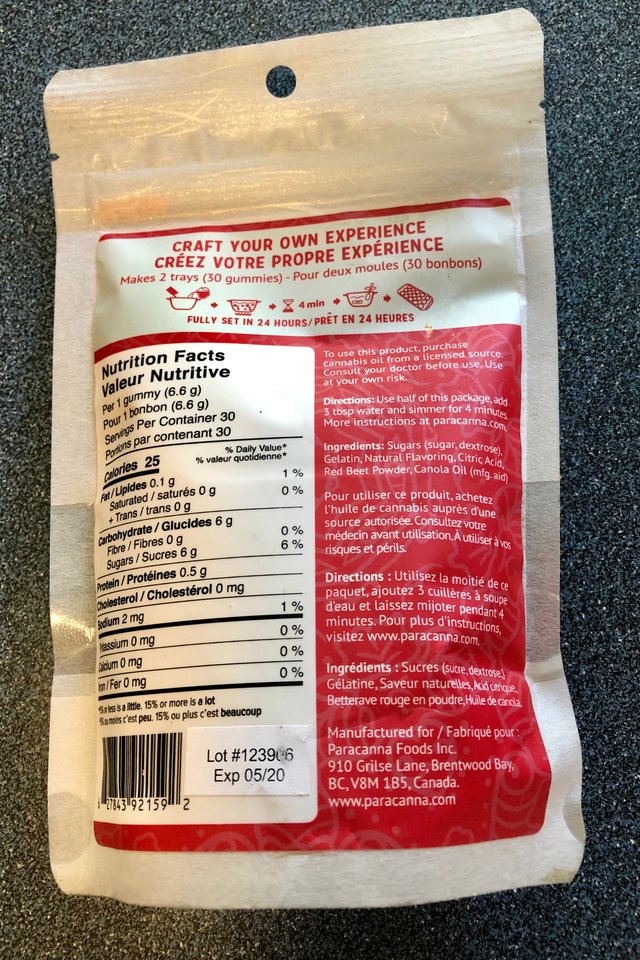 This product is Canadian and you're simply just supposed to add an infused oil or concentrate to it.
Here we go: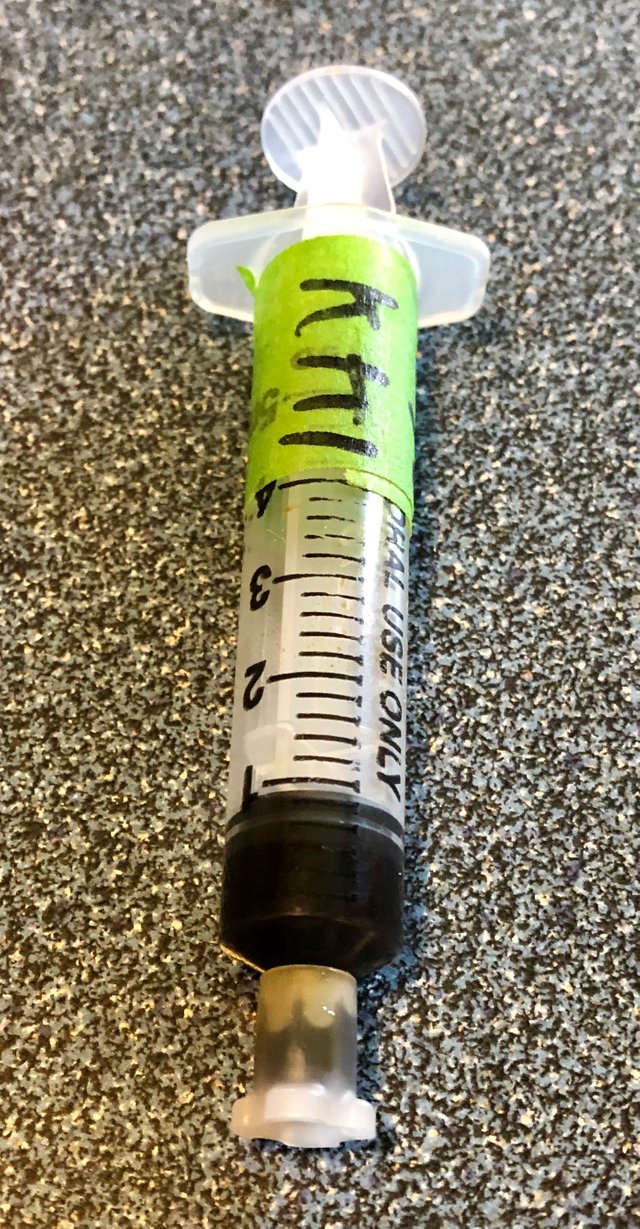 (Yeah, grown from seed and extracted with my own shine.)
1 full gram of fully extracted cannabis oil.
This is a concentrate made from a strain of cannabis called Creamy Caramel. I had it tested and it clocks in at 18.8% THC. The package will make approximately 30 individual gummies.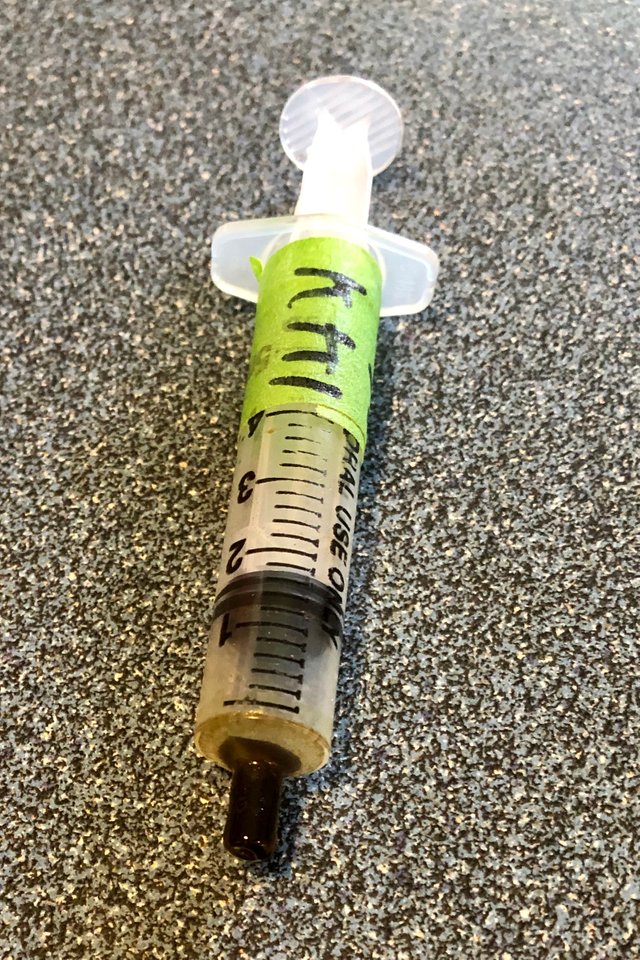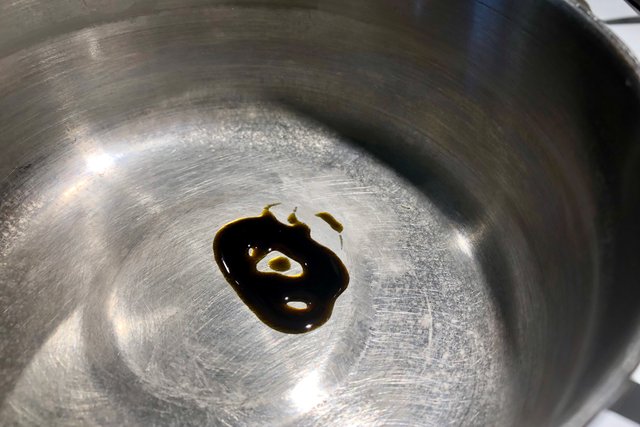 Add 9 tbsp of water and whisk on medium-low heat to disperse the concentrate and suspend it in the water.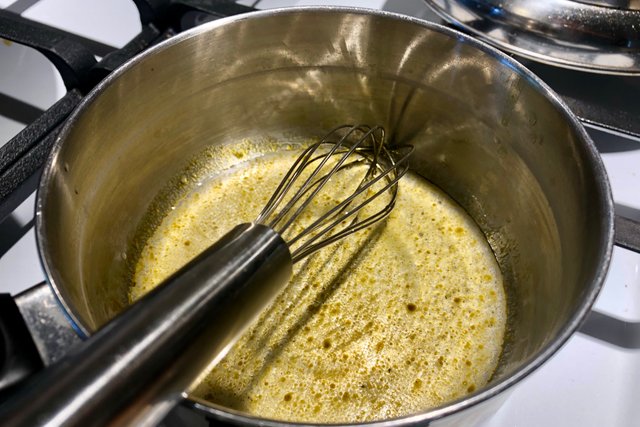 Add the powdered sugar mixture and stir.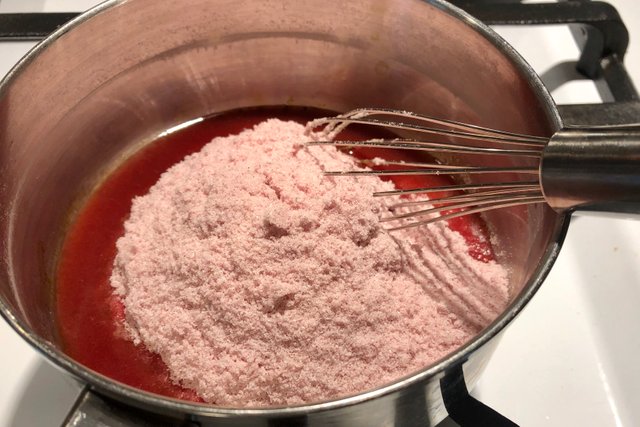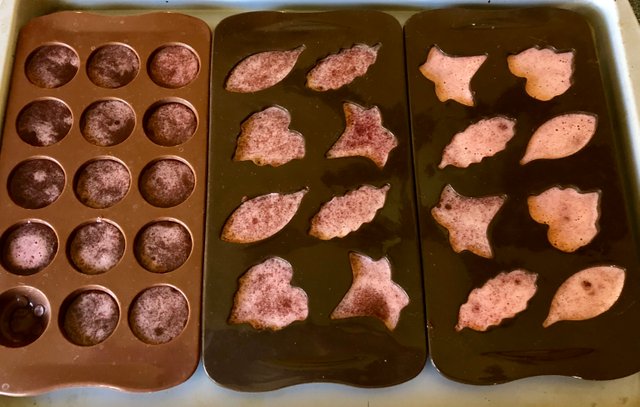 Let it set up in your refrigerator, overnight.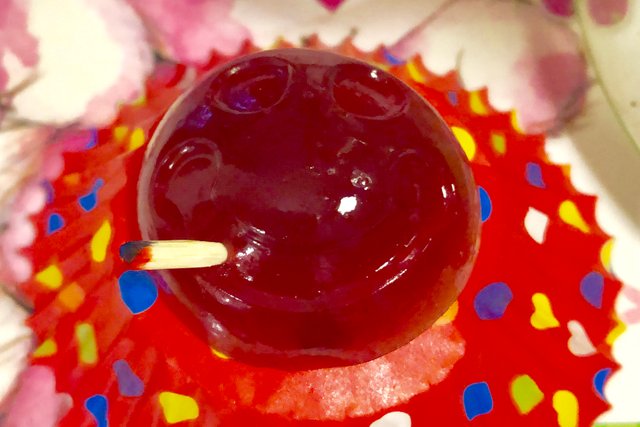 (Posted to YouTube by TheWho on October 27, 2018.)
Continue to pack and get ready for the Short Bus.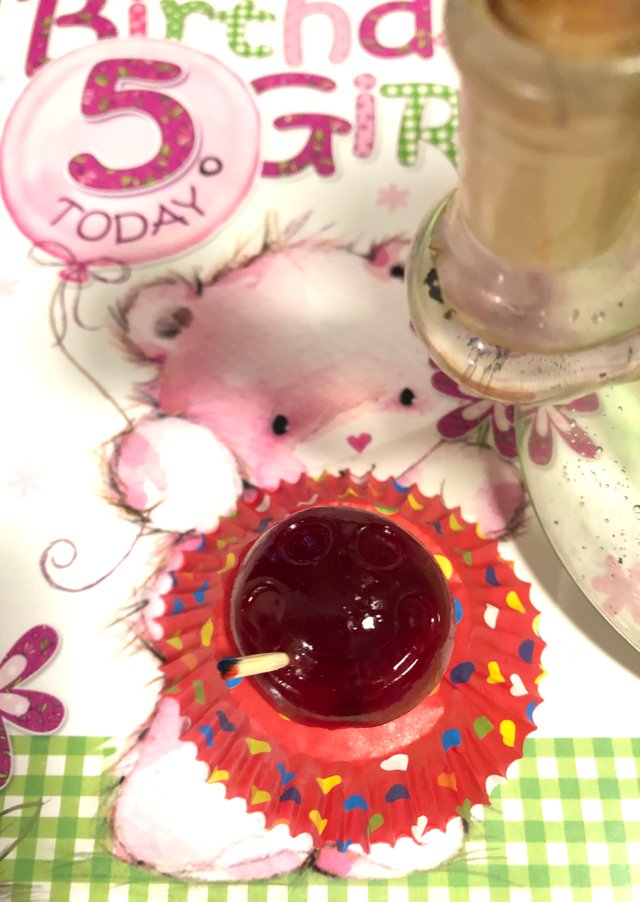 I've never danced on a wine bar before.
High Class is right. Lolz!
to be continued (maybe).
~ Rebecca ;D