It's Easy, Once You Know How: From Seed to Mead to Fully Extracted Cannabis Oil (Chapter One)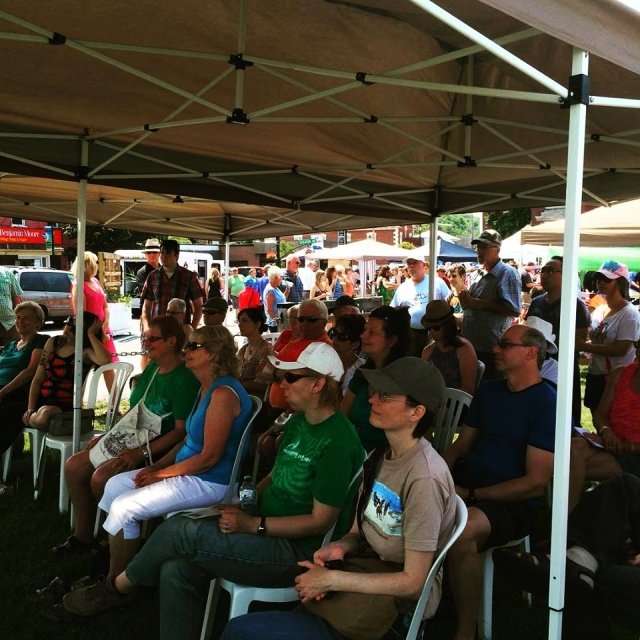 This story really starts in July 2015, when I first met Joel MacCharles and attended one of his fermenting seminars. His lecture was a couple of hours long and it was given outside as part of an "Incredible Edibles" festival that celebrates locally grown, whole foods.
 Joel Showed Us All How To Ferment Bee Honey.
Yeah, I learned how to make mead in less than an hour. Mead is an alcoholic beverage made from honey, champagne yeast and water. Different spices and fruit can be added to make unique flavours of mead and it usually produces a finished product with a 20%+ alcohol content (if you give it enough fermenting time and store it properly).
Joel has a great sense of humour and a fascinating story. He runs a company called "Well Preserved". He's also written a book called "Batch" and has given a TedX Talk in Toronto, Ontario Canada. (Which you can find here:)
(This was posted to YouTube by TedX Talks on Oct. 8, 2013)
That very same afternoon, I went right home and made my first batch of mead.


I took these photos of the mead as a way of documenting the process...mostly for myself, so that I would remember how to do it. I then stored the brew for a whole year. I checked it to make sure the air-lock was working properly but for the most part, I didn't touch it. The next year, I used a really good quality filtre (one that is traditionally used for filtering wine) and I removed all the orange peel that I had originally used to flavour it. This was what I was left with: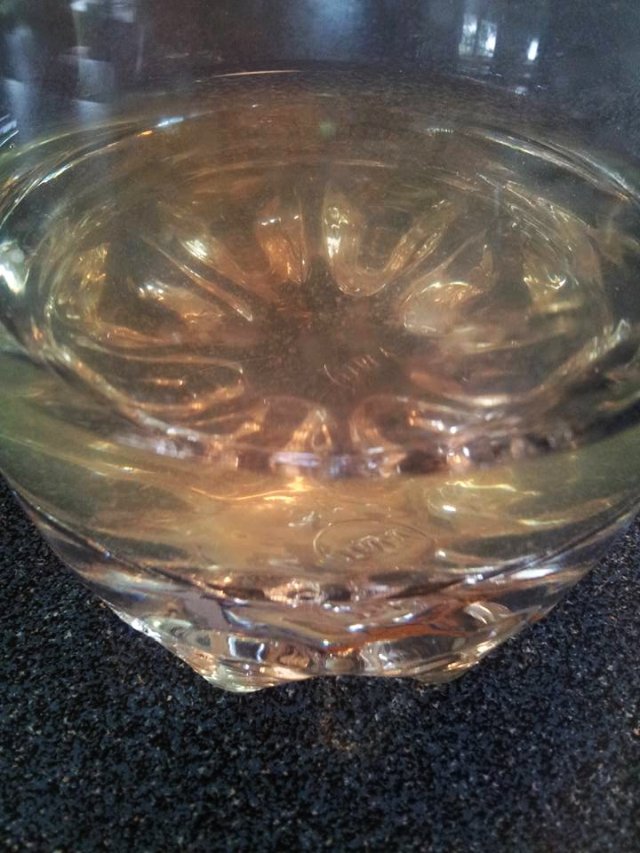 It Looked Descent But Tasted BAD. Like Really Strong Cough Syrup Mixed With Paint Stripper
I continued to store it and I attended another one of Joel's seminars. He was just launching his book at that point, so I bought one, along with a very cool Well Preserved  t-shirt. I talked to him a little bit before his presentation and he asked if I would share my mead story with the group (which I did and was happy to do so). (My enthusiasm about growing bacteria cultures can be super contagious, so fair warning to you, dear reader.)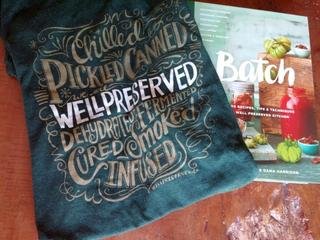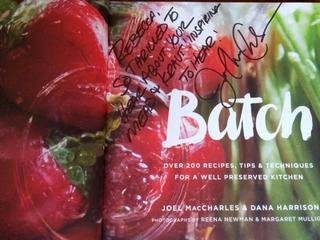 This is where Joel's involvement in the story stops
At year 2, the mead was mellowing and was loosing its harsh cough syrup flavour. I had also come out of the cannabis closet with full force and had made strong connections within the cannabis community as an educator. My therapeutic background and certification in essential oils, helped immensely. I applied for a medical cannabis license, then a special license that would permit me to buy over-proof alcohol in the province where I live and finally another special license so that I could legally grow my own medical cannabis.
The Learning Curves Have Been Steep But Not Insurmountable
The next step for me is to teach myself how to make fully extracted cannabis oil which is very resinous and extremely potent. 80% THC potent to be more precise. It's the form of cannabis that is used to treat cancer and other deadly diseases like ALS and Lyme's Disease.
Special Extracting Equipment Was Required
We are less than a year away from my entire country (which is Canada) legalizing recreational cannabis. It's been very difficult to bring any specialized equipment or ingredients into Canada, from other countries that are typically used for processing cannabis in any manner. Often these items sit on Custom Agents' desks for months while they try to determine what it is, what it's used for and whether or not it is even legal to possess.
I ordered a Green Oil Machine That Was Made In Oregon, USA
In essence, it's a big still. You wash any plant material that you want to work with in very high concentrations of alcohol or other solvent mediums. Then you filter the plant material out of that liquid and put the infused liquid into the Green Oil Machine. You set the temperature to 90 degrees Celsius.
The machine boils the liquid inside it and reclaims the alcohol in the process because alcohol has a lower boiling point than water.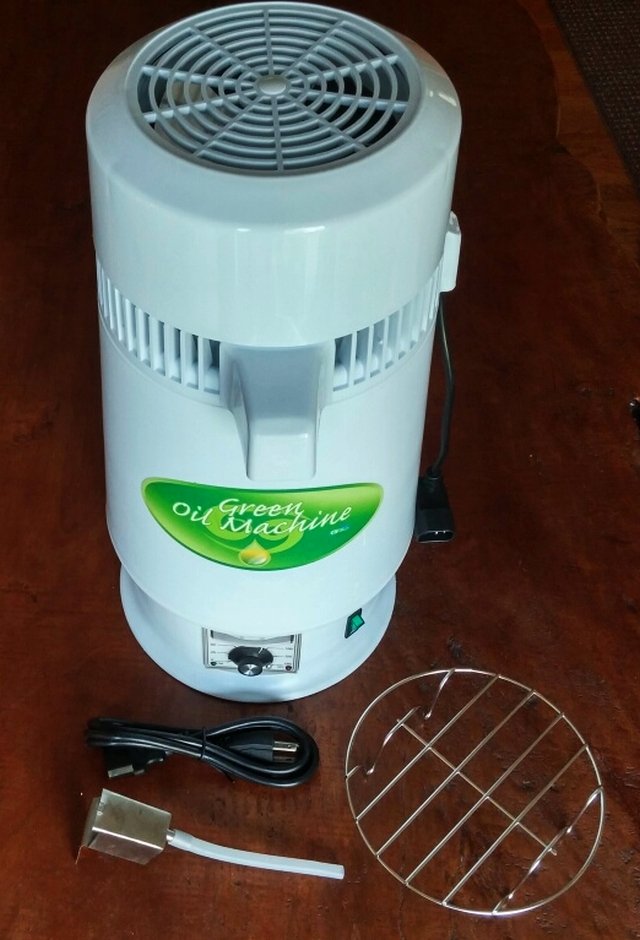 The End Products Are: The Essential Oil Of Whatever Plant Material That Was Used And Most of the Original Alcohol.
I had the machine shipped to a hardware store on Wellesley Island in upper state New York and made the crossing into the USA at the 1000 Islands' bridge.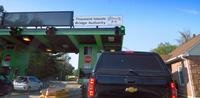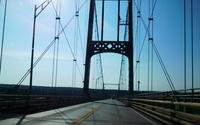 This is a viable option for Canadians when they want to purchase items manufactured in the United States but want to get around needing a broker to bring the goods (on their behalf) across the border. You simply become your own broker.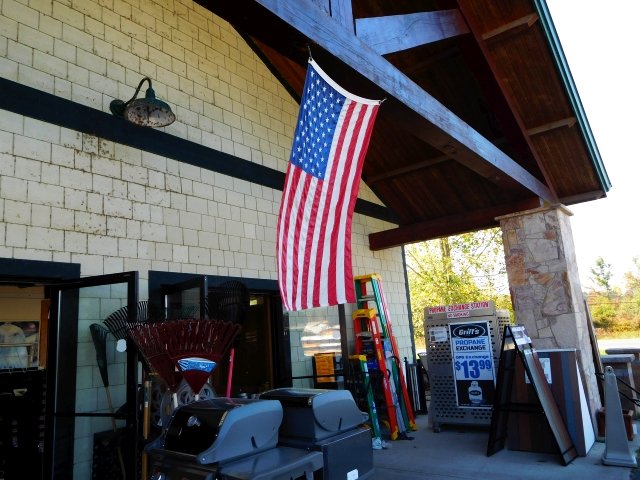 This is the Wellesley Island hardware store. You use their shipping address through an on-line service called Kinek. It costs you $5 USD for this service and you don't need to maintain a mailbox. It's actually a really cool service. You can find more out about Kinek services here: http://shippingtowellesleyisland.com/
In addition to Wellesley Island, Kinek has 17 other border crossing points across the country and a 1,000 shipping points within the USA. This is a great option if you plan to be traveling for extended periods of time through-out the States and you want to have something shipped to you without having a fixed address.
I Personally Picked Up My Green Oil Machine 
Then I brought it through Canadian customs so that I could answer any questions, pay any tariffs and reduce the probability of it being confiscated in the process.
It worked like a charm.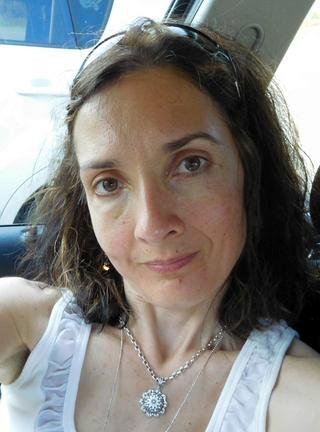 It was a long drive but by the time I came back through customs, answered the Custom Agents questions, produced my bill of sale and answered more questions, I was really happy with my decision to do this, this way.
The Agents didn't charge me any additional duty and I also didn't get strip searched or arrested. It was a good day. LOL!
This  is the end of chapter one. 
Chapter two will cover my "by-chance" meeting with a wonderful Lady and her husband. Both of whom run a cannabis equipment and supply store in Brockville and are consultants for Canada's largest licensed cannabis producer. I will also be taking the Green Oil Machine out for a test run as I distill the alcohol out of my 2 year old mead and measure the alcohol content to determine if I have achieved a high enough percentage of alcohol to extract cannabis! 
Stay tuned. (It'll be fun).
I welcome your questions and I invite you to follow me on my journey...sometimes there might be Custom Agents and things that are heavily fermented. :)
~ Rebecca Ryan