Making Over Proof Alcohol To Make Fully Extracted Cannabis Oil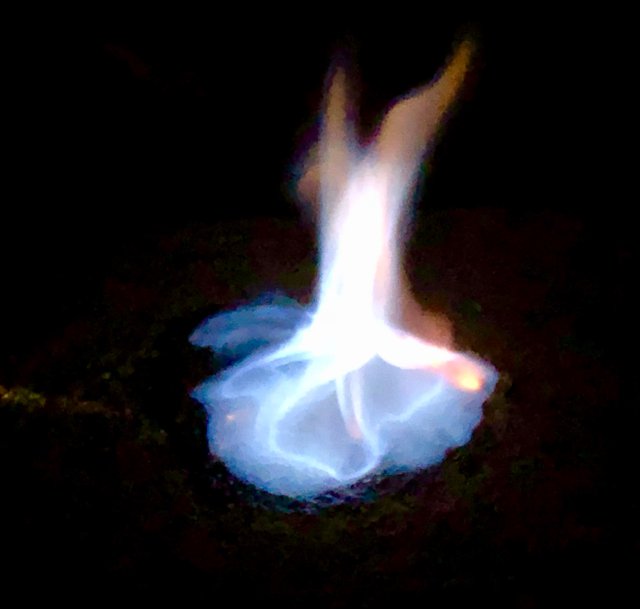 In this post, I will be discussing the art of making your own Over Proof alcohol.
In turn this moonshine will be used to make a fully extracted cannabis oil or any essential oil that you want, for that matter.
In my world, when you are using cannabis as a plant medicine, having control over what your plant material comes into contact with matters a great deal.
Often solvents (which aren't ingredients that a person would normally ingest) are used. This includes isopropyl alcohol, butane and even kerosene.
The ultimate goal is to purge whatever solvent you have chosen to use to extract the essential oil of cannabis, from its mature flowers, the best you can.
In the gif (below) you can see the alcohol that I made burning a blue and orange flame.
At this point, I had distilled it once and achieved 66% alcohol. This is why you can still see an orange flame. I distilled it 3 times in total and achieved 93%. The closer you get to a 100% alcohol the purer and bluer- white the flame will be, once lit on fire.
Extreme care should be taken. Over-proof alcohol is extremely flammable. Even a static spark can ignite it and if it gets lit during the day, you won't even see the flame.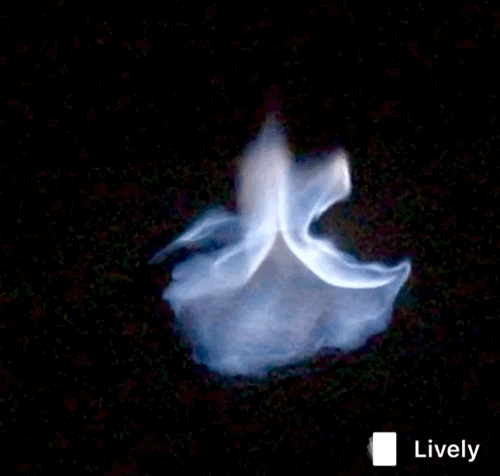 Ingredients:
4 packages of Turbo Yeast
53 pounds of white sugar
80 litres of water
Directions:
Mix 1 package of yeast, 13.25 pounds of sugar and 20 litres of water in a large pail.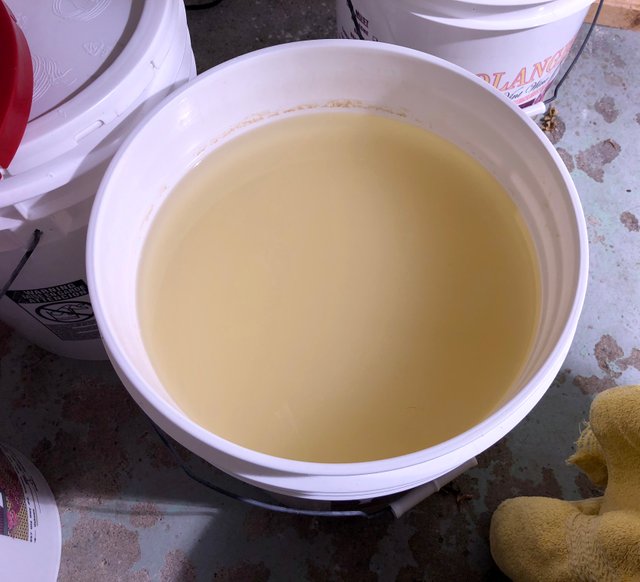 Leave a 3 inch air gap at the top of the pail. The yeast is very active and needs room to ferment for 7 days.

Don't put the lid on tight and use an air lock on top of the lid to allow gas to escape.
Please do your own research and follow the instructions for the yeast you are using, if you attempt to make over-proof alcohol yourself.
Once 7 days have past (and the yeast has consumed the sugar and there's no more activity visible through the air lock on the lid of the pail) 80 litres, at 20% alcohol, is the maximum alcohol % you'll achieve.
The additional alcohol % is achieved through the distillation process.
I used a Green Oil Machine for this job.
(In essence, it's a small still.)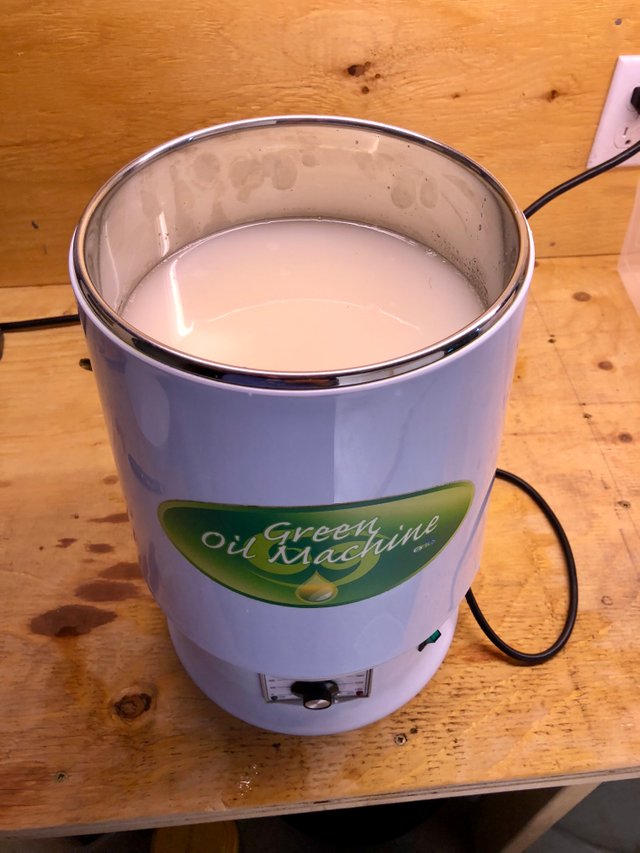 See What I See: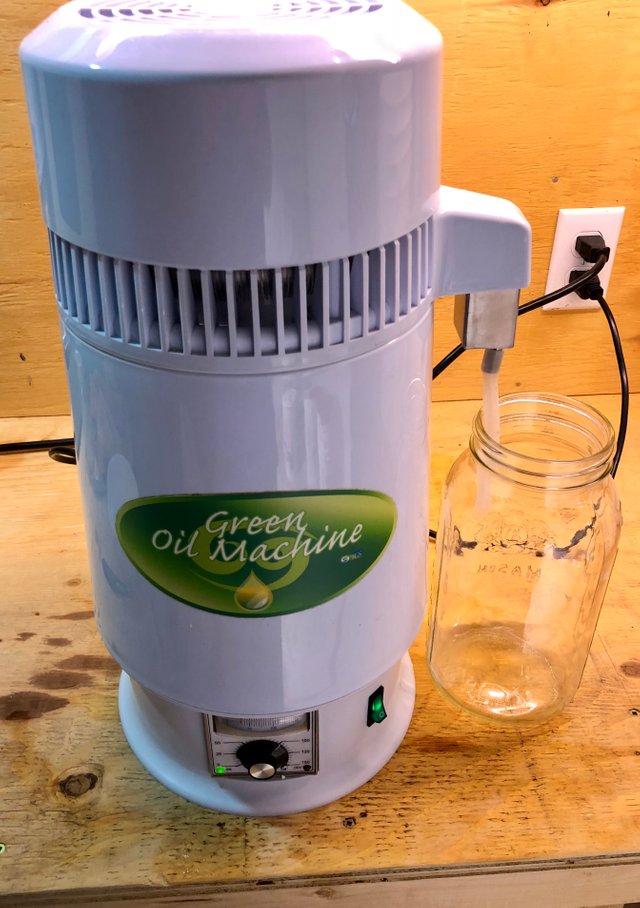 Once the machine is switched on, the alcohol will be condensed off and captured as a clear liquid.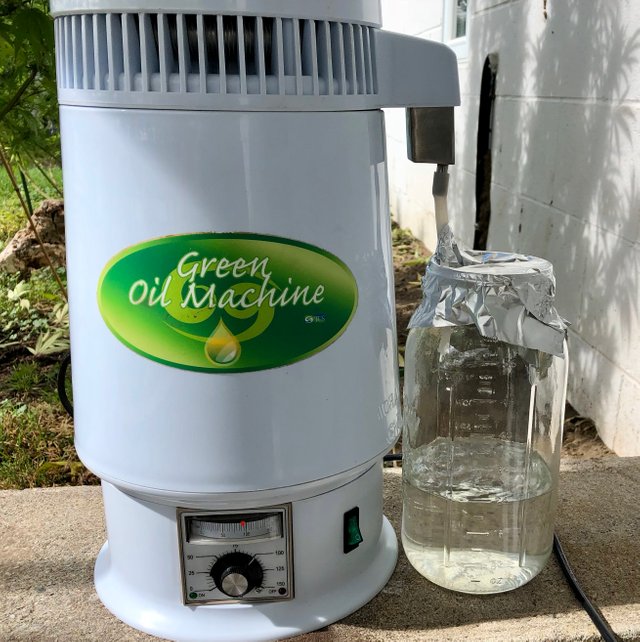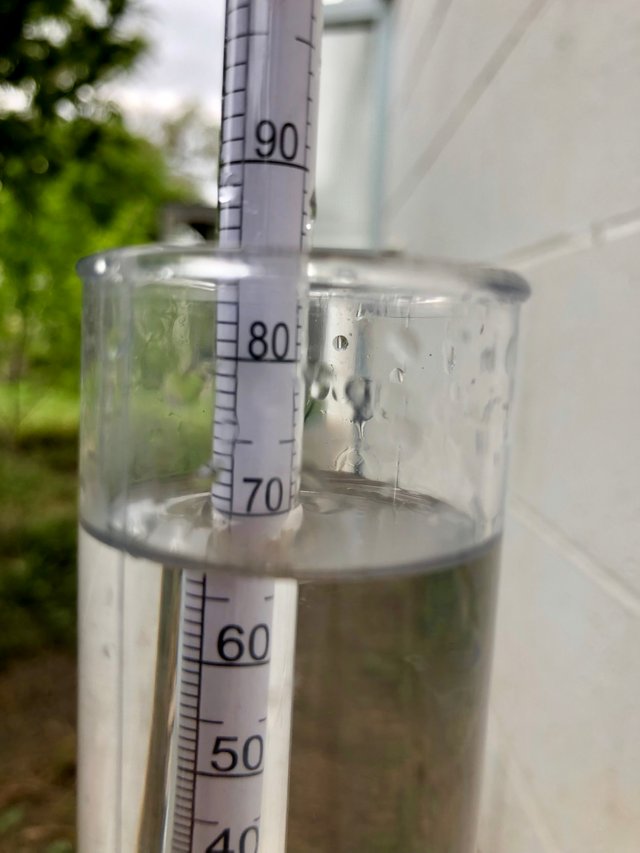 After the first distillation, I achieved approximately 66%
alcohol.
Two more distillations, achieved 93% and I was able to capture 8.5 litres of 93% alcohol.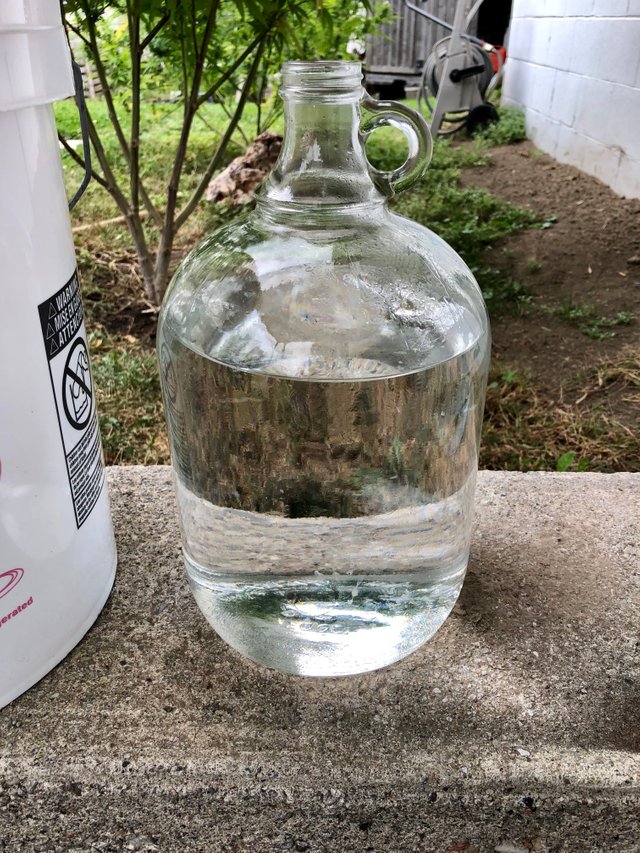 The Green Oil Machine worked for this particular application but I will be moving to a much larger Reflux Still on the recommendation of @billmega.
Once I jump up to that technology, I am hopeful that my process will become more efficient and that I will be able to produce more 93% alcohol by volume, much faster.
The process that I am currently using (with the equipment that I own now) is time consuming and inefficient as a result.
I am limited to distilling small amounts of alcohol at any one time. A larger still that is more efficient in capturing the over-proof alcohol is what is needed and I am very thankful that @billmega shared his advice with me. (Thanks Bill.)
Stay tuned...
Making fully extracted cannabis concentrates using my own alcohol is next. ;)
I welcome your comments and I invite you to follow me on my journey...I'll do my best not to blow us all up along the way.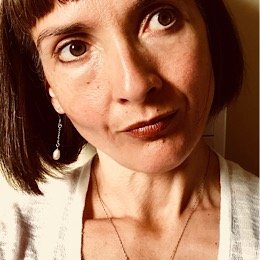 ~ Rebecca