Carnomaly CARR is Officially Trading on ProBit Exchange.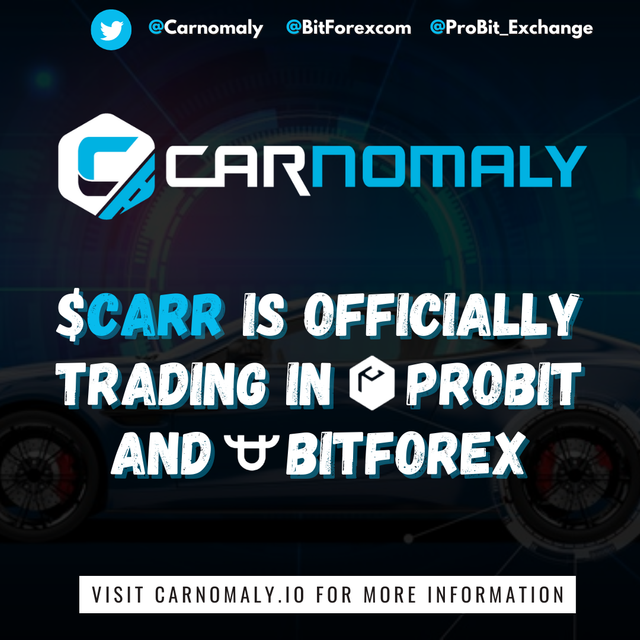 ✨ More info here 👉🏻 http://bit.ly/3rScIlI
💥 Carnomaly, a platform devoted to bridging the gap between blockchain and the automotive industry, has continued its Initial Exchange Offering (IEO) with several well-reputed cryptocurrency exchange markets which includes ExMarkets, CoinMargin, LAToken and Probit. CARR Token will be soon available in Qubit, BitForex, and P2PB2B.
📢 To keep updated, please follow their social sites:
🎈 Facebook: https://www.facebook.com/Carnomaly
🎈 Twitter: https://twitter.com/carnomaly
🎈 Telegram: https://t.me/Carnomaly
🎈 Linkedin: https://www.linkedin.com/company/69458279
🎈 Medium: https://medium.com/@carnomaly.io
#carnomaly #carr #ieo #defi #probitexchange #luxurycars #token #bitforex #p2pb2b #qubit #probit #latoken #decentralizedfinance