Jeep will offer a 700hp Grand Cherokee Trackhawk in Europe
European car enthusiasts have long envied the Americans the Dodge Charger and Challenger Hellcats, their power of 707 horsepower and 881Nm of torque, offered at a relatively affordable price. If the Europeans can not hope to see these two models offered at home anytime soon, they can however take advantage of this famous engine - placed under the hood of a Jeep Grand Cherokee.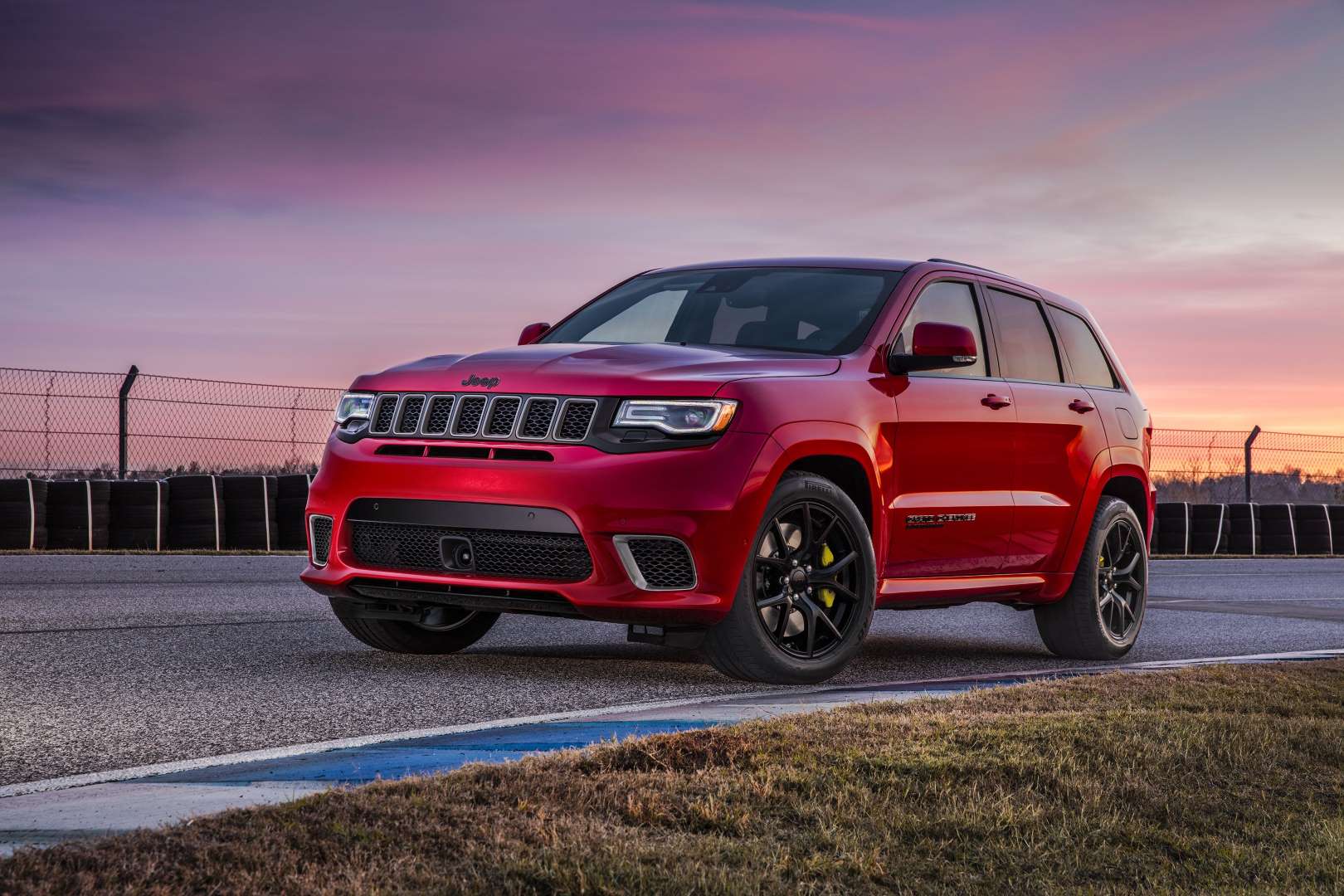 © AFPRelaxNews
Jeep announced it in Geneva: the Grand Cherokee Trackhawk will arrive on the European market in the second quarter of this year.
With its more aggressive lines than the standard model, this more conventional model features a 6.2 liter V-8 Hemi engine developing 707 horsepower and 881 Nm of torque. It allows the SUV to go from 0 to 100 km / h in 3.7 seconds and allows it to reach peaks at 289 km / h.
To handle all this power, the Trackhawk has a Jeep Selec-Trac four-wheel drive system with five dynamic modes. The vehicle is also equipped with a Bilstein adaptive suspension and a Brembo braking system.
Not content to be the world's most powerful SUV, this Trackhawk Jeep Grand Cherokee gets all the features imaginable for safety, comfort and connectivity.
In Geneva, the new Cherokee and the fourth generation Jeep Wrangler also made their European debut.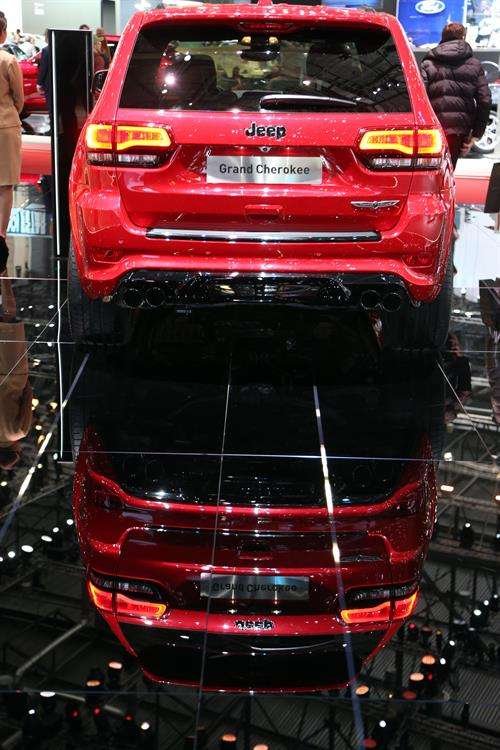 © AFPRelaxNews
Also at the Geneva Motor Show, the public has discovered the compact Jeep Compass Night Eagle SUV, a special edition as sporty as it is aggressive, tinged with a black lacquer. It completes the Night Eagle special series that includes Renegade, Cherokee, Grand Cherokee and Wrangler in Europe.