Lamborghini Huracan Performance Spyder 2018
After the coupe, here is the cabriolet version. The 640 hp performance Lamborghini Huracan Spyder is revealed at the Geneva Motor Show.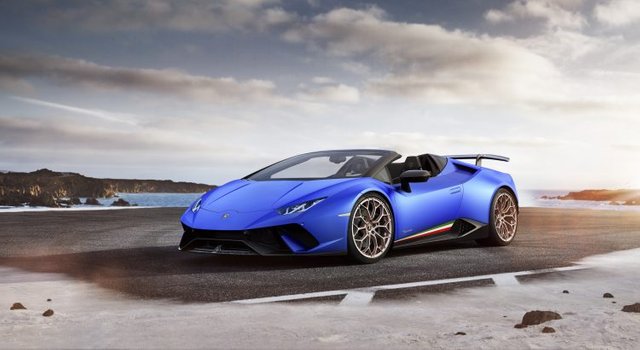 Lamborghini Huracan Performance Spyder - The SUV Urus is not the only novelty present on the Italian stand at the Geneva Motor Show. The radical version of the Huracan removes the top, on this occasion.
Recently marketed in bodywork coupe, the Lamborghini Huracan Performante has already been illustrated in video, on Auto-Moto, facing the Porsche 911 GT3. Not surprisingly, this decapsing in rule renews the V10 engine 5.2 l of 640 hp and 600 Nm, one of the last in the world to dispense with turbocharging. It is associated with a 7-speed automatic gearbox and double clutch. As is often the case with Lamborghini, the four-wheel drive is standard.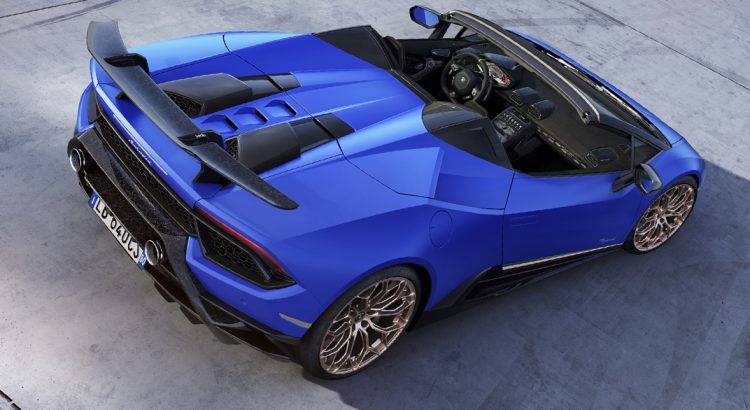 As fast as the coupe, with 325 km / h
The total mass is 1507 kg, 125 kg more than the performance coupe, but 35 kg lower than the classic Spyder. A necessary evil, in order to stiffen the box, which logically affects performance. This Lamborghini Huracan High Performance Spyder claims two tenths of a second extra to shoot down the 0 to 100 km / h. It now stands at 3.1 s, but the honor is safe in terms of maximum speed: always 325 km / h.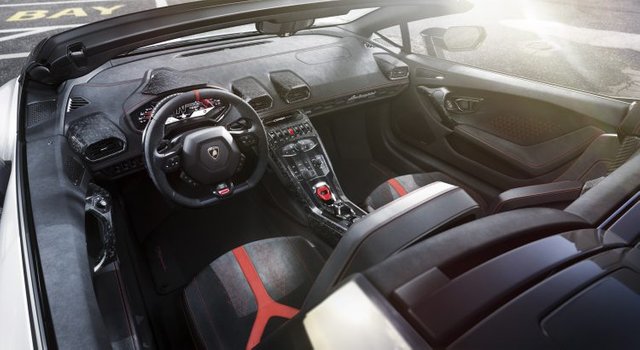 A more aggressive look
The aesthetic changes, which the Lamborghini Huracan Performant Spyder offers in comparison to the classic model, are identical to those listed on the performance coupe. The front bumper is more aggressive, embellished with wings inspired by the Aventador. On the flanks, we notice that the elytron doors are flanked by the Italian flag. But the highlight of the show is at the back, with the imposing wing called ALA (Aerodinamica Lamborghini Attiva) with movable elements that can work asymmetrically (left / right) to optimize the support curve. Finally, the rocker widens its diffuser which sees its exhaust outlets back to the top of the license plate.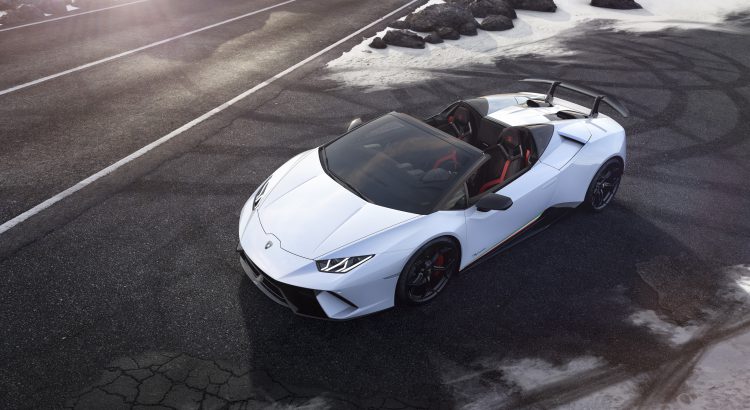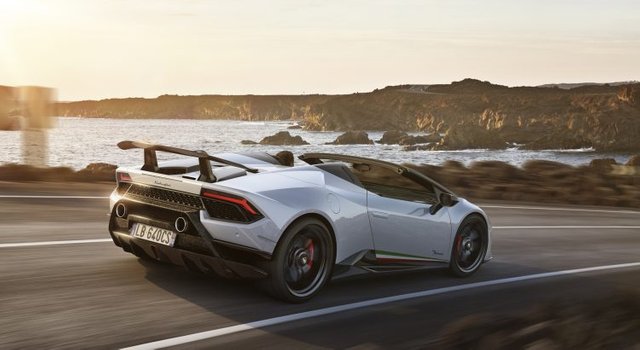 Available in the summer of 2018
Hot summer, since it is at this time that the new Lamborghini Huracan Performance Spyder will start its commercial career, at the price of € 219,585 ... excluding taxes.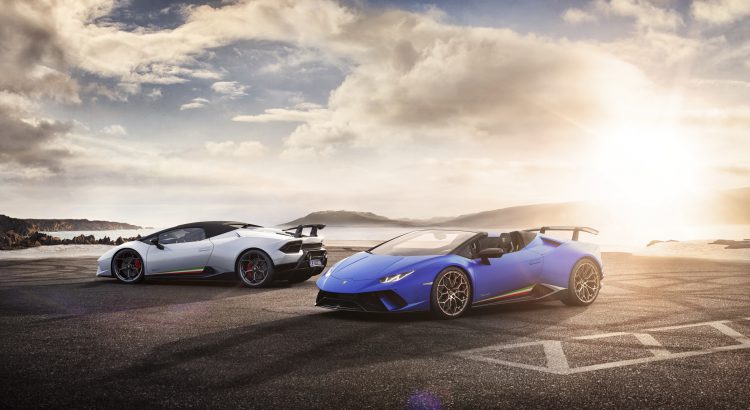 A little video from DPC: