LVCHI Venere, a very angry electric ...
The race for power in the electric has a new contender: the LVCHI Venere.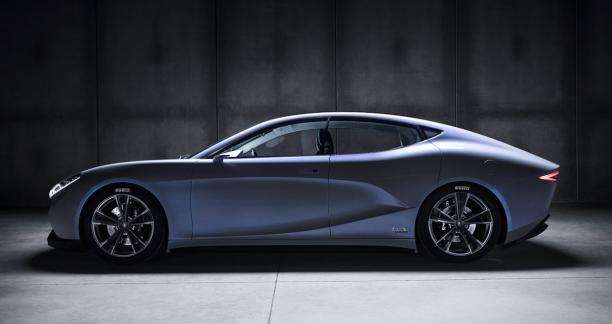 Among the Chinese brands that present in Geneva electrical concepts to the alluring technical sheet, LVCHI Auto is certainly one of the most ambitious. Its limousine, called Venere, develops indeed the trifling of 740 kW, that is 1 006 ch, as well as 1 540 Nm. Result in spectacular performances: 2.5 seconds for the 0 to 100 km / h and 286 km / h in top speed.
Four seats, and four engines
To arrive at these figures, the LVCHI Venere has four engines (two per axle) each producing 252 hp. The whole is powered by a battery of 100 kWh which provides a range of 652 km according to the NEDC cycle. In addition to being electric, the car is also autonomous thanks to an artificial intelligence capable of managing speed and direction on fast tracks. LVCHI Auto hopes to produce the Venere from 2019.