Morgan Aero GT
Morgan prepares for the replacement of the Aero 8, released in 2001. After 17 years of career, only one could say, the one who was the first true new model of the brand since 1960 will therefore take its leave in beauty. Because before this deadline, the British manufacturer will still build 8 additional cars, all already sold, with the Aero GT. With the edition Plus 8 50th Anniversary (also unveiled today at the Geneva Motor Show), the Aero GT will be the last Morgan to use an atmospheric engine.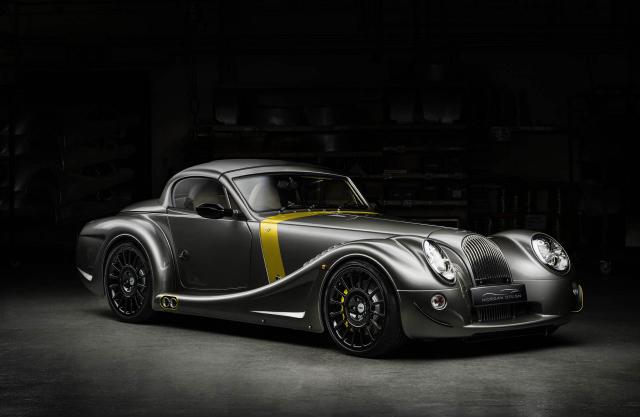 The Aero GT is based on an aluminum frame - breaking with Morgan's traditional wooden frames - covered with aluminum body panels as well. For the GT, this body has even been optimized aerodynamically, especially at the front and rear wings that receives a diffuser, like the GT3 version.
Video:

The V8 N62 BMW, already disappeared from the Munich catalog, retains its 367 hp but sends the GT at 100 km / h in 4 "5. At about 150,000 € each, each copy will be individually designed by the customer with the designer. Morgan's chef and personalized to the smallest detail, as it should be ...