The first week of cuddles was awesome - I'm ready for more!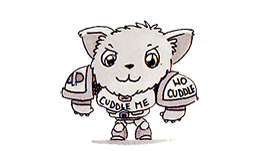 Dear cuddly humans,
I've been in action for just about a week now.
And I am already all fluffed up by all the cuddling I've done.
In such short time I've cuddled with 102 of you already.
onwards to more cuddles!
meow!
---