Melbourne Cat Cafe (cheating on Soju) 🐈☕
We visited the Melbourne Cat Café several weeks ago. I have been meaning to compile the images and type up our experience. However finding the time and motivation to do so, proved a little difficult. But here we are, better late than never. We originally discovered the Cat Café by chance several months ago when we were in the city. Unfortunately there was only 30 minutes left and they were preparing for closing. Furthermore they explained they rarely accept walk-ins and we would need to book a visit online.
~~~🐈☕~~~🐈☕~~~🐈☕~~~
At $12 for an hour visit, we visited and attempted to play with rescue cats. They were not up for adoption as they were specially selected for their temperament and personally to create a harmonious environment. Furthermore it would be too stressful to relocate the cats and try to locate and introduce new ones. Having said they, they do have a touch screen monitor for you to view cats/kittens that are up for adoption.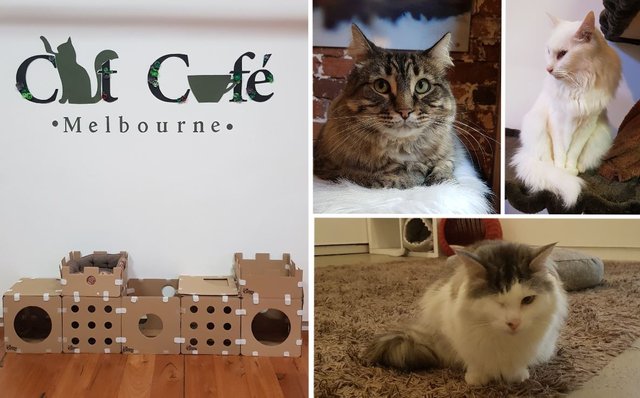 The café was a 2 level café which has been specially designed for the cats to freely access the café. The first kitty we met was the cute one eyed cat named 'Ruby'. She was adorable and playful despite only having one eye. Since it was morning when we visited, we missed our morning coffee. So we headed upstairs to grab a coffee and have a look upstairs.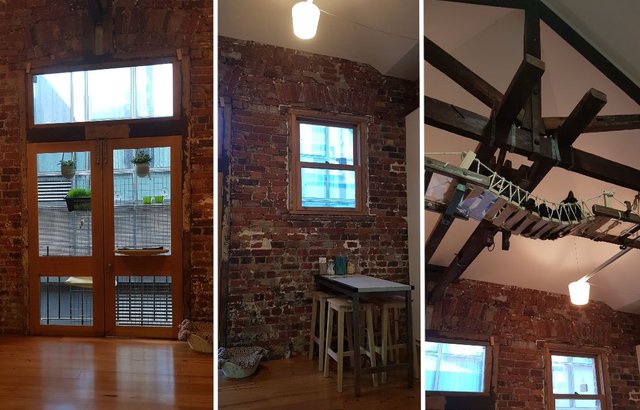 The first that caught our eyes was the set up and thought to ourselves that Soju would love to have this. What I loved was how they placed bird seeds outside the windows to attract the birds for the cats to see. I might look into doing something like this for Soju. She would love it. What I also liked was the bridge which crosses the room up above. It had a hammock like section in the middle, 'purrr-fect' for a cat nap.
~~~🐈☕~~~🐈☕~~~🐈☕~~~
Looking around, we slowly discovered more cats lying around, either up high or down low. Jasper, the white cat shown in the first set of images, didn't seem to like me much. Just as I am about to take the picture, he turned away. But when my partner attempted to take a photo, Jasper did not move, in fact, he stared into the camera. Maybe it was just by chance this happened. But I was not convinced because as my partner played with Jasper, Jasper was interested. When I tried, Jasper would ignore me.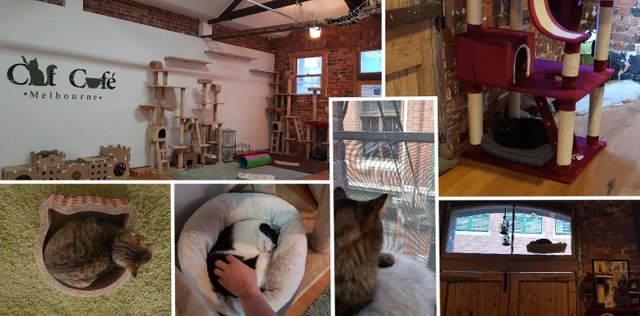 The cats were living the life, multiple large cat trees, plenty of spots for naps and bird watching. These cats love to nap. They were not as active as Soju, however they were probably tired of people constantly wanting to play with them.
~~~🐈☕~~~🐈☕~~~🐈☕~~~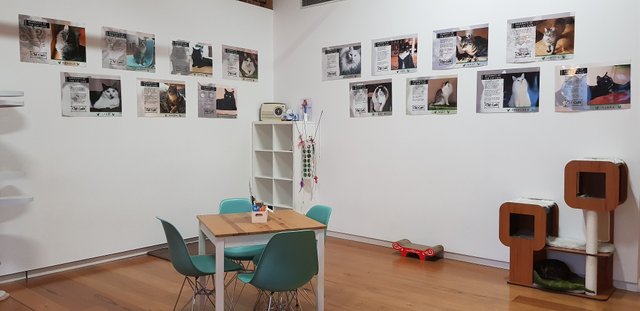 On the walls they had images and names of the cats residing at the Cat Café, include a small synopsis of the cat's history and personality.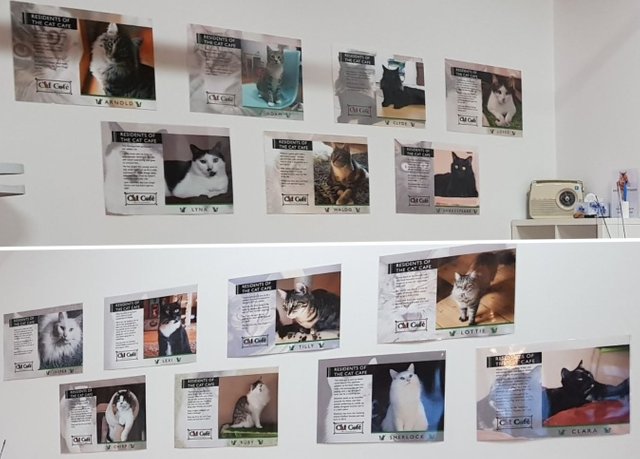 Considering there were 15 cats there, I could not locate them all.
~~~🐈☕~~~🐈☕~~~🐈☕~~~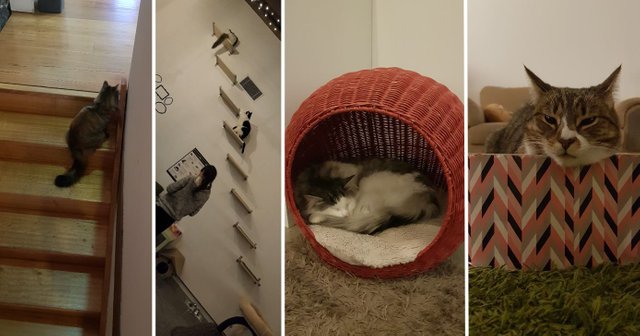 After failing to play with the sleeping cats upstairs, we decided to head back downstairs to play with Ruby. To my luck, Ruby was having a nap. But we discovered some of the other cats we did not see earlier. We also witnessed 'Lynx' bolt across the room and up the platforms, only to halt because someone was blocking the exit. Oh how Soju would love to have those platforms at home.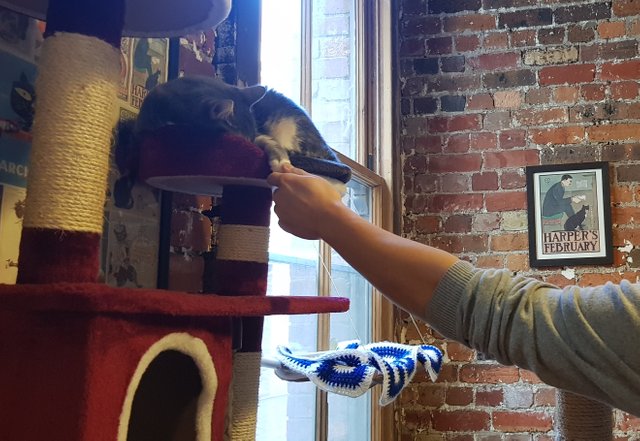 ~~~🐈☕~~~🐈☕~~~🐈☕~~~
Lastly, and probably the most important of all, proof of Soju's dad cheating on Soju. I had taken a couple of video and images as evidence of Soju's dad playing with other cats. When we reached home later that night, Soju was all over her dad. He had brought out her most favourite treats as soon as we got home. I told Soju not to be too excited because her dad had cheated on her. But she didn't care. 😹
~~~🐈☕~~~🐈☕~~~🐈☕~~~
All images belong to @supersoju