CAT.EX EXCHANGE : PLATFORM EXCHANGE WITH A MINING TRANSACTION PLATFORM.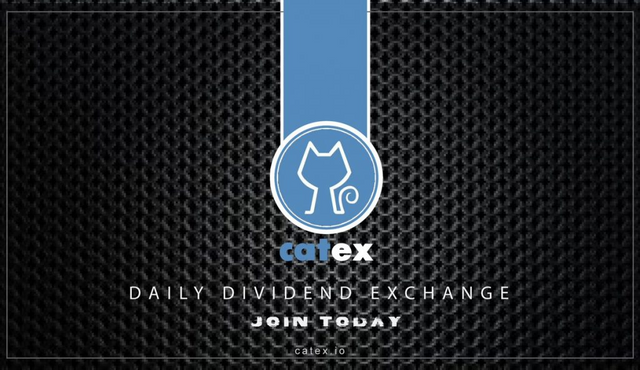 Hello everyone, we meet again in this article. For now, I will discuss about Exchange, for those of you who do not know the notion of exchange, is where you can do buying & selling transactions in an investment asset. Now in this article, I will explain some of the best cryptocurrency exchanges for cryptocurrency trading for both beginners and professionals.
For those of you who are the first to know cryptocurrencies such as Bitcoin and Ether and want to start diversifying cryptocurrency portfolios by trading to several altcoins to generate promising profits, this is the time to reach unlimited income with cryptocurrency trading. There is good news that currently there are many interesting altcoins for sale with high trading volumes. In addition, the better news is the presence of a cryptocurrency exchange that has liquidity with a crypto list that you need to trade.
Meanwhile, all existing exchanges have differences with each of the advantages and disadvantages of each platform so you can decide which exchange to use. Here, I will help you in recommending an exchange platform that I think is interesting to use in the trading activities that we do.
CAT.EX Exchange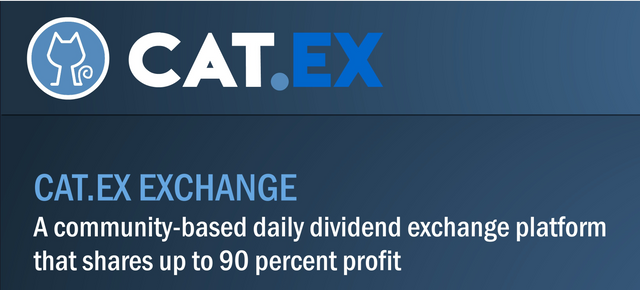 CAT.EX is a new exchange, with a dividend exchange platform share more than 90% profit into their costumer. Their share method its by holding a CAT Token, we can get the CAT Token by doing some activity transaction trading into their platform. The main platform idea of CAT.EX is a mining transaction without using tools like GPU/CPU, we as a customer can mining a CAT TOKEN on their CAT.EX Exchange by just holding a CAT Token. Everyday CAT.EX always share their dividend basic a mining transaction from holding CAT Token.
Features
As I mentioned earlier, CAT.EX offers an exchange, mining transaction & dividend program for their customer. The exchange platform also already running and we can use their exchange to trade several pairs of cryptocurrency. If you visit the exchange you can see the simple design of their exchange, their design was really pretty simple to use and not was really hard to use. Also you can get tools to make your trading more comfortable, you can use technical analysis on CAT.EX Exchange, because they its really supported tools to help read the movement of the market price. Whent we doing a trade trasaction we all know must pay a fee of the transaction but on CAT.EX all fee from the trading activity will get back into their costumer and we as a user from CAT.EX will get CAT Token from the fee transaction of trade.
The security also using a 2FA Security for their activities like logins, tradings and withdraw the digital assets. This feature makes the security of the account the most secure, we know that the cryptocurrency is very wide in activities such as phishing that targets exchange users. The presence of 2FA will be able to help CAT.EX Exchange users to better safeguard their digital assets. CAT.EX also has a buyback program that will be intended to keep CAT prices high.
Conclusion
My experience with CAT.EX so far was really amazing, I already using their exchange for my trading activity and that was really getting. The exchange was really smooth and as a user from CAT.EX getting some CAT Token from my trading fee. The dividend is also running every day, that's helpful for people who want to get daily interest from some investments. If all of you are very interested about CAT.EX Exchange, you can visit the link below to get more information about the CAT.EX Exchange platform.
Website
ANN
Twitter
Facebook
Telegram
Disclaimer: I am not a financial advisor and this is not to be considered financial advice, it is merely my opinion and any investment should not be taken without speaking to a qualified professional first.
Information Author :
Bitcointalk Username : ryzaadit
Bitcointalk Link : https://bitcointalk.org/index.php?action=profile;u=961598
Ethereum : 0x30Da07C0540834C4A933F3B5545960ab6EDFa32F