CAT Progress and Funding Report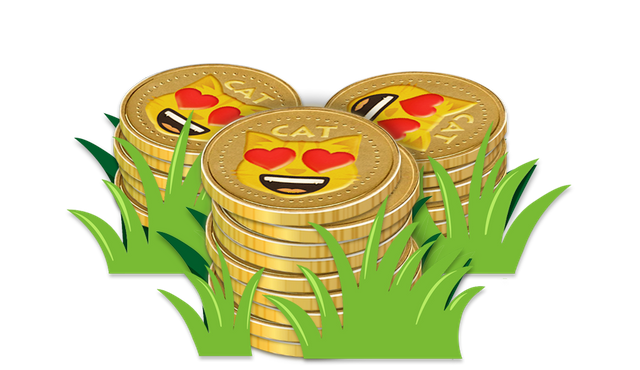 CAT Progress Report #3
Transparent Funding and Development
While it's been a bit quiet on this blog lately, development behind the scenes has actually been making decent progress. Let me give you a little overdue update on some of the things that have been going on.
CATnip Balance Checks
Cat Appreciation Tokens in your steem-engine wallet auto-stake over time to work as CATnip.
Your CATnip stake is what unlocks the core benefits of hodling CAT - it attracts the kitten-bots to bring you cuddles and it increases your priority on the PAW-TRAILS dust-saving mechanism.
Since the staking of CATnip happens all automaticatly and CAT doesn't come with it's own frontend (yet) it's been a bit of guesswork for CAT hodlers to estimate the size of their actual stake.
You don't have to keep guessing anymore, you can now request a balance sheet from @catnet anytime, simply by typing ?CATbalance into any comment or post on the steem blockchain. You will get an automated reply by @catnet shortly after, detailing your CAT balances.
CAT Tipping beta
Another new feature has been taken live and openly tested in the past weeks with @cat.tips. You can give it a try yourself any time!
If you deposit some CAT to the @cat.tips bot, you can easily send CAT as a tip to any post or comment on the blockchain.
To make a deposit you will have to send some of your CAT to @cat.tips through your steem-engine wallet. The deposit will be registered automaticatly and you can start tipping a few moments later.
Yes, that means if someone sends you a CAT-tip, they didn't just share a sip from the faucet with you, they actually sent some of their CAT your way!
To give a tip to a post or a comment yourself, make sure your tipping-wallet is topped up and then simply include the !CATtip command in your reply. The bot will do the rest and your tip will be sent to the receiver's steem-engine wallet immediately.
Where X can be any whole number, up to your entire tipping-wallet's balance. Keep in mind, CAT can not be divided, so you won't be able to tip in fractions of a CAT.
To make sure your command goes through, just be careful when using it mid-sentence, always leave a whitespace behind the digits or ideally just put the command into it's own paragraph.
The tipping-feature is still in beta and has a few shortcomings. For the moment, editing a tipping comment will actually re-issue the tip a second time, please be aware of that. There's also no proper withdrawal mechanism for the tipping-wallet, yet. But you could always just tip yourself to get a deposit back out.
The feature will be improved and enhanced over the coming weeks. I am also considering a few incentive mechanisms to encourage more CAT generosity on the chain. Stay tuned for a dedicated update on all that when we get there.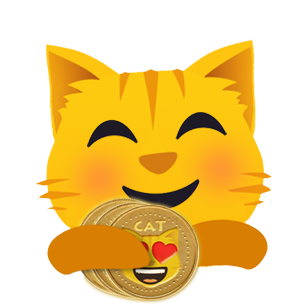 Steem-Engine Hiccups
You might have noticed some glitches with steem-engine related services last week.
Running this program on the steem-engine side-chain and relying on their single API is arguably a bit of a weakness.
Luckily I was at the desk while everything happened and I was able to catch the issues on @catnet's end swiftly. Disabling all token services while steem-engine was unavailable and running the kitten-bots on an offline-backup of the CAT ledger.
Steem-engine has since upgraded their database backend and it appears running very well and stable again.
Caturday Discord
The @catnet program has also established a little hangout on the Caturday Discord.
Not only is this a great place to share any and all feline content with your fellow cat-lovers, whether it's #caturday or not, now you can also stay even more up to date with what's happening with @catnet.
All these overdue updates here are actually old news to those who are already on the discord server. If you have questions about CAT or want to get in touch with other CAT hodlers, come join the Caturday Discord
Call for Delegators
One of the main goals of the @catnet project is to make sure that the kitten-bots' lovely cuddles become more than just cute and dusty gestures.
For that purpose, a few weeks ago, @catnet has leased 3500 SP on the minnowbooster delegation market and continuously tries to turn dusty kitten-cuddles into rewarding group-hugs via the PAW-TRAILS feature ever since.
1500 SP of these delegations have been cancelled and refunded prematurely. That turned out to be a good thing since we've been able to re-lease the same amount of SP at a cheaper rate for the next 24 weeks.
But 3500 SP is by far not enough to save all the cuddles and while the books are in the green, @catnet is additionally offering organic delegators weekly STEEM payments at 95% of the commercial lease rate, that's currently 0,003328845 STEEM per SP delegated.
@catnet is sitting at almost 4800 SP right now but we're still not able to trail more than barely half of all the cuddles, so we'll eventually need about 10k SP in total. If you've got some surplus STEEM POWER and would like to delegate to a cuddly cause for a competitive compensation, just delegate to @catnet and you will receive liquid STEEM payments every Monday.
A positive Balance Sheet
I won't bore you with putting all the detailed numbers into this post again, but I do want to still provide full transparency. I've copied the complete balance sheets into a publicly available spreadsheet on Google Docs. It's not the prettiest of sheets but it includes all financial records concerning the Cat Appreciation Token for anyone to see.
The open market has also been developing quite well. The order books are a bit thin at the moment but we did actually nibble away at the official sell wall recently, selling a few thousand cat at the pricing limit of 0.01 STEEMP/CAT, just a few days ago.
Cheap CAT seems to have become quite hard to get on the open market, considering there's an inofficial 10% bonus in CAT for "under-the-counter" sales, you might occasionally be getting a better deal by sending STEEM in exchange for CAT to @catnet directly.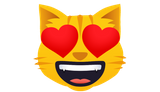 put some CAT in your bags.
meow!