PSA: CAT is not CATS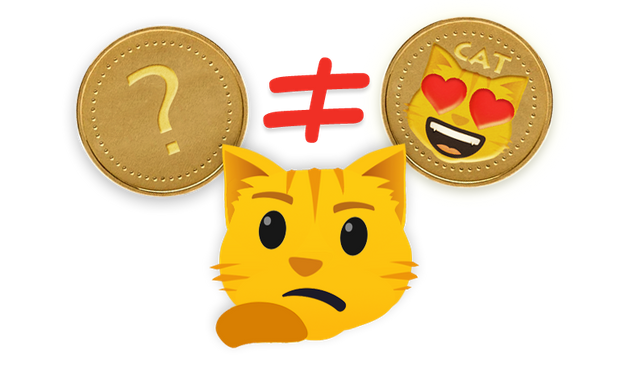 There are some new CATS on the blocks.
But don't confuse CAT with CATS. That's something entirely different.

A new feline token has appeared on steem-engine. It is called CATS. I hope this doesn't get mixed up by anyone now. CATS is in no way related to the Cat Appreciation Token - CAT and the cuddly kitten-bots.
I kind of liked to pluralize the symbol of our token as CATs. But I think I should start breaking with that habit to avoid any possible confusion in the future. From now on I'll try to keep the symbol pluralized in proper token-speak, without the added "s". One CAT, many CAT, just CAT.
So what are CATS then?
The CATS token is issued through @catsmakekittens, and the name says it all: CATS make KITTENS. An increasing amount of KITTENS can then be "ritually" sent back in exchange for a new CATS. Apparently that's designed to keep the value of one KITTENS at 1 STEEM?!
I don't know, but that sounds like animal sacrifice to me!
Each CATS costs 19 STEEM right now and produces 1 KITTENS every day and that's theoretically better than a 5% daily return?! Right?! An added bonus of holding CATS is also that apparently you'll get upvotes from @catscientist, heavily staked with almost 100k NEOXAG. So if you are a frequent visitor of neoxian.city, maybe it's actually worth taking a closer look for yourself?!
You should already know I am a bad salesman, so definitely don't take investment advice from me! Always do your own research!
Is CAT better than CATS?
That's a silly question and I'm the wrong person to answer it. All I can say: CAT is definitelty something entirely different.
CAT is designed to have symbolic utility, to support and guide the kitten-bots in cuddling cat-lovers on the STEEM blockchain.
You can get free CAT by having positive interactions with any of the kitten-bots on the chain.
CAT in your wallet automatically works as CATNIP and a sufficient amount is guaranteed to bring one of the kitten-bots, @steemkitten, @cuddlekitten or @steemeow, to pay you a visit in no time.
You can buy CAT for cheap from other users for less than 0.01 STEEM. @catnet will continue to limit the price for the token on the market by maintaining a sell wall and offering a fixed rate for under-the-counter sales.
And there's more coming!
The kitten-bots will be growing, and we'll probably get them to deliver a properly dust-proof cuddling experience in the near future.
The exclusive Call-A-Kitten feature will be enabled for CAT-whales shortly after.
And we will never ever sacrifice no kittens here!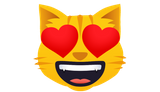 don't forget to cuddle a kitten today!
meow!