Grapthar's Daily Cat Photos! All 3 Cats Get Into Some Seriously Lazy Sunbathing!
Well not much action from the crew today, they spent most of the afternoon in their usual spots upstairs in the sun. They've had A LOT of energy at night; last night they were sprinting around between midnight and 3 AM, in and out of cabinets, up and down the stairs, etc. So daytime is when they recharge, lol. Enjoy!
---
Yawning Tiger.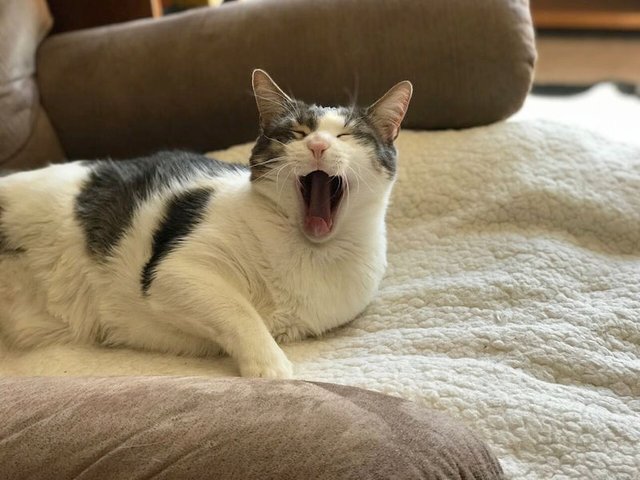 ---
Blaze in the sun.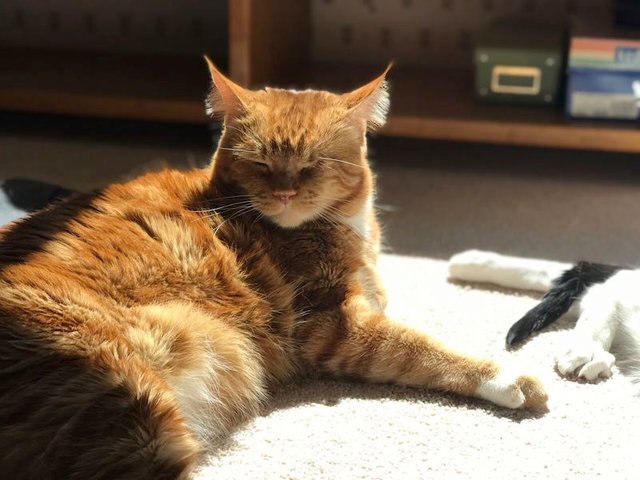 ---
Cleo stretched out.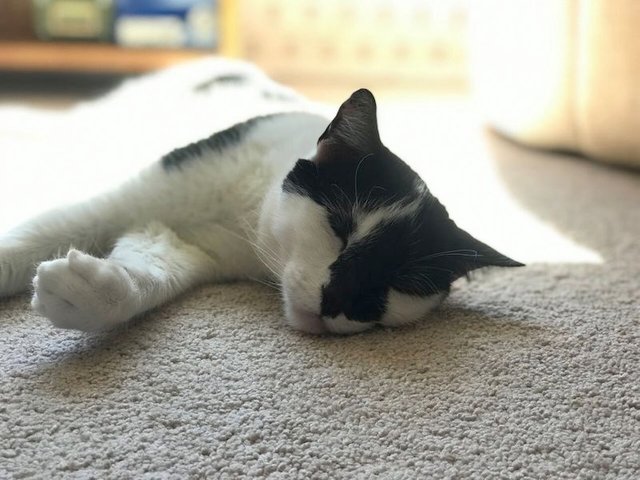 ---
Blaze and Cleo, bird's eye view.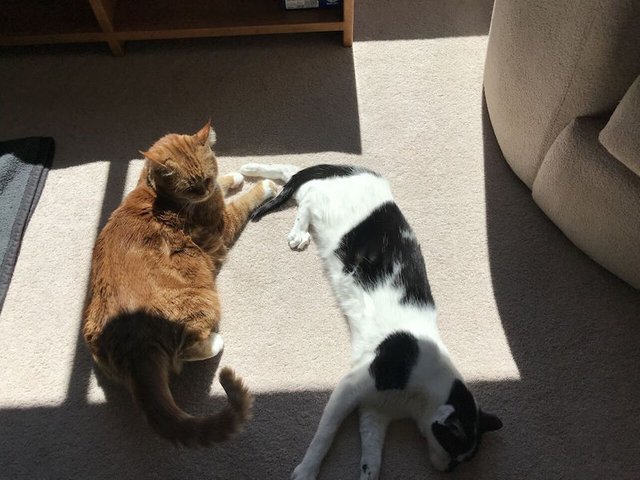 ---
---