Grapthar's Daily Cat Photos! Cleo and Blaze Hanging Out, Tiger in Nap Mode!
I managed to get some good shots of Cleo and Blaze today, they were hanging together in the sun upstairs for quite a while. Cleo began to clean Blaze's head/face off, so I was stoked to actually get a picture of them doing something other than sleeping. Of course, Tiger decided to be the rebel and continue napping the day away. Enjoy the photos!
---
Cleo cleaning Blaze's face.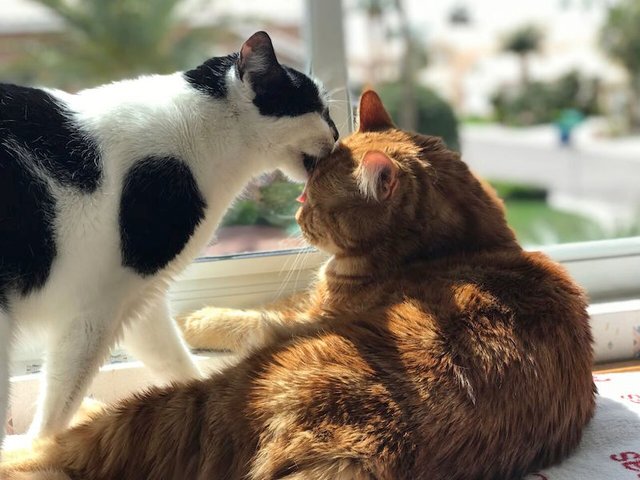 ---
Blaze cleaning himself.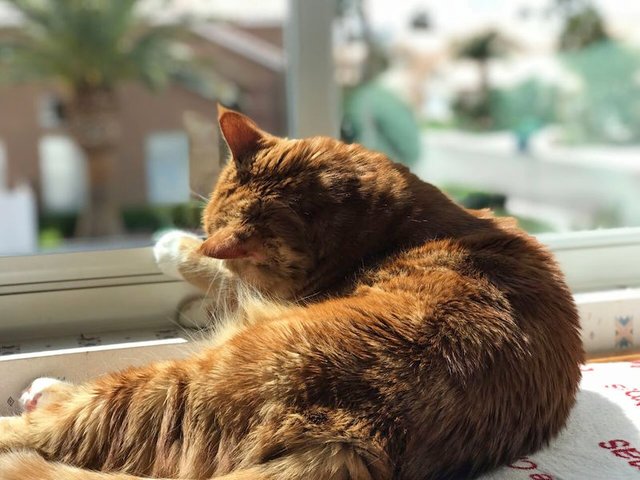 ---
Both of them on the shelf in the sun.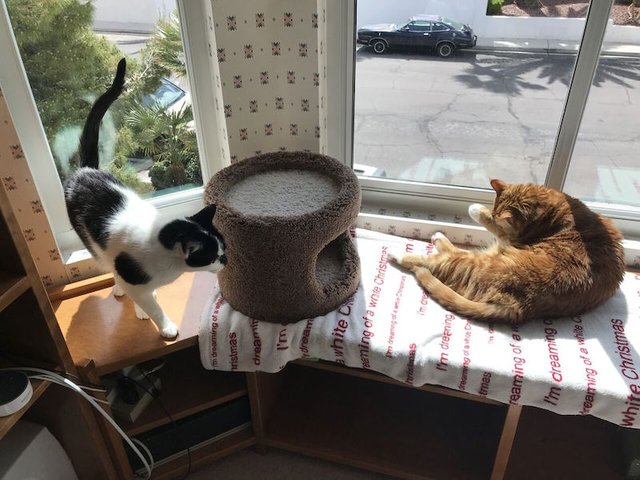 ---
Tiger napping hardcore.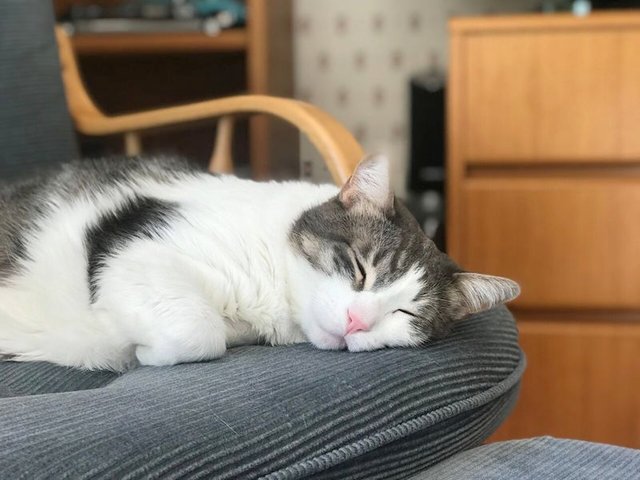 ---
Cleo in a very strange position.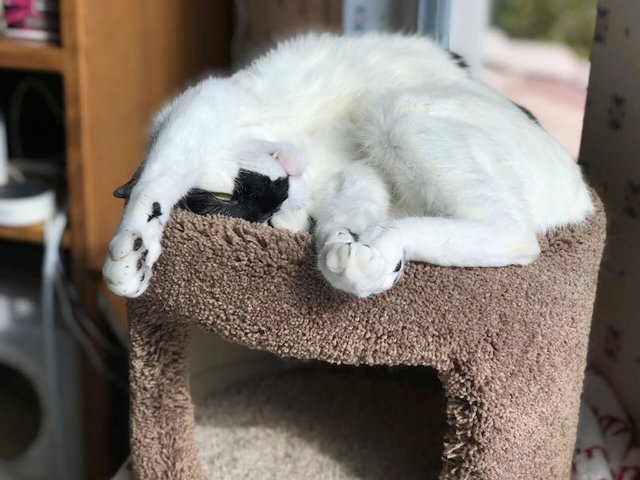 ---
---