Grapthar's Daily Cat Photos! Cleo and Blaze Napping Together, Plus 2 Group Photos!
Despite the cats being insanely lazy again, today was a super successful day for feline fotos! Not only did they decide to hang out downstairs (so new locations), I also managed 2 different group shots, one where Tiger just happened to walk into frame, and another with all 3 of them sleeping away. Not bad... not bad at all! Enjoy the photos!
---
Tiger solo, looking photogenic.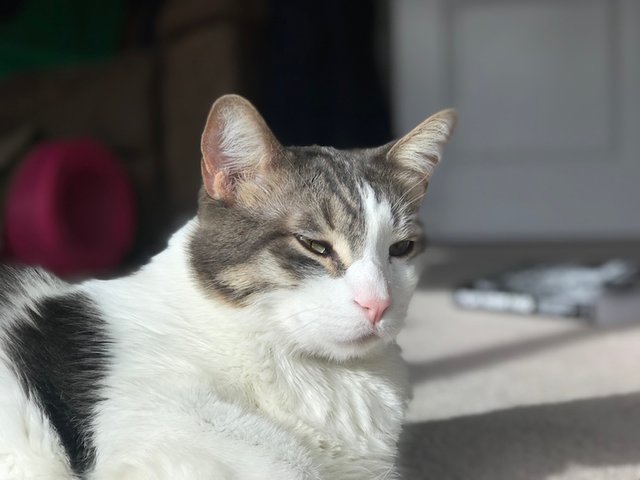 ---
Cleo in the sun downstairs, and Blaze's butt.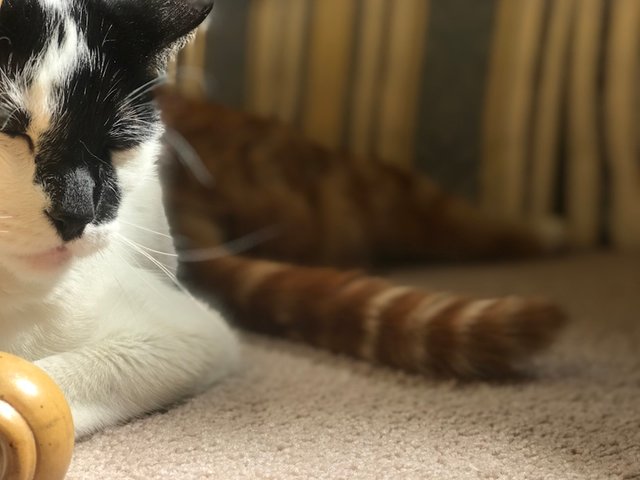 ---
Group photo 1, Tiger walking into frame, completely oblivious.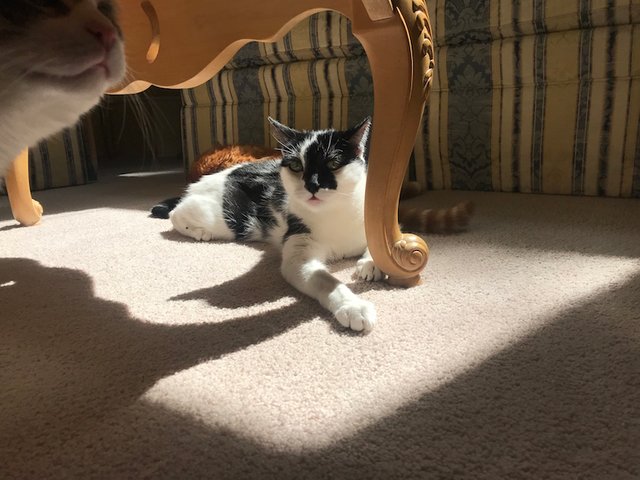 ---
Blaze solo, looking at birds outside.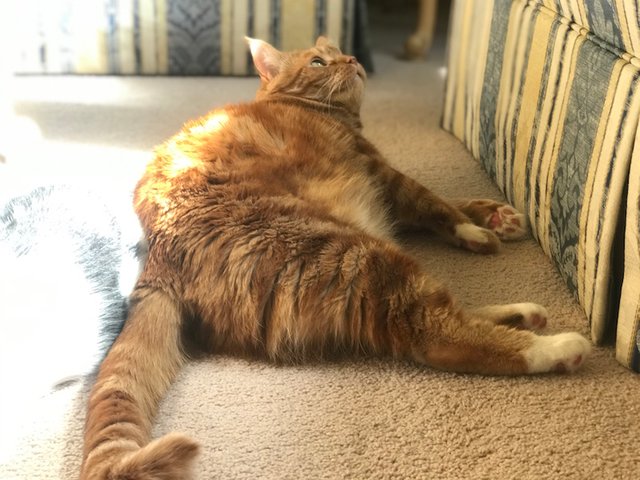 ---
Cleo and Blaze, Yin and Yang.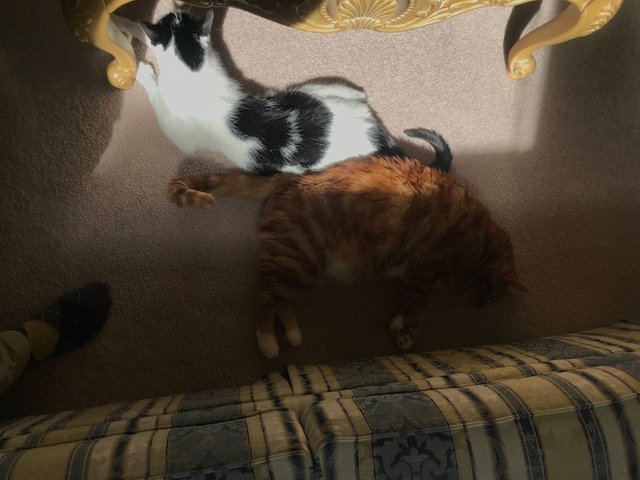 ---
Group Photo 2, can you spot them all?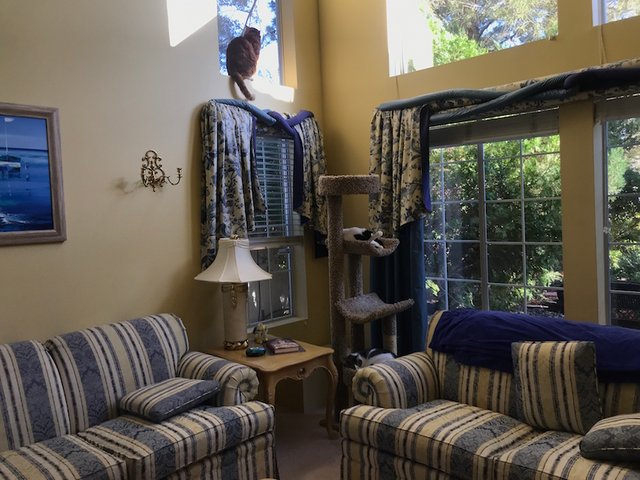 ---
---