Grapthar's Daily Cat Photos! Individual Purrtraits of the Crew!
I managed one shot of each cat today, though Kenji wound up eluding me all afternoon. She was outside hanging out, but refused to sit still long enough to get any shot in focus, so I'll try again with her tomorrow. All 3 of our cats sat perfectly still though, making it pretty easy to shoot them. It was also right after dinner time, so they were definitely in lazy/sleep mode. Hope you enjoy the photos!
Cleo on her shelf.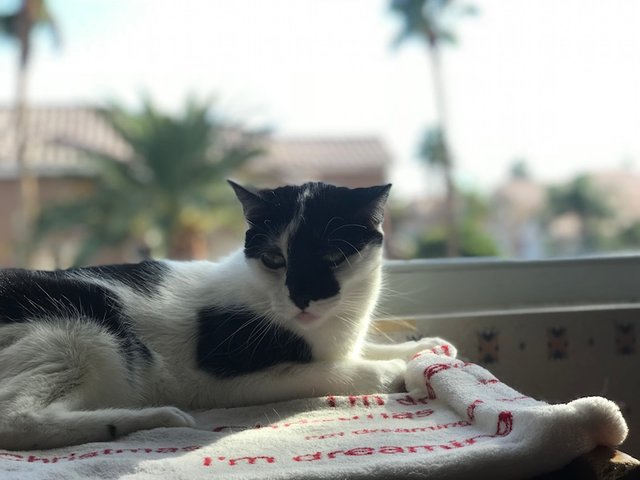 ---
Blaze cleaning his paws.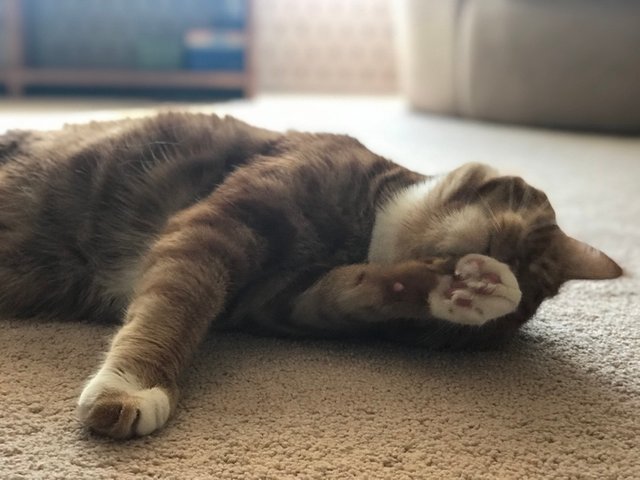 ---
Tiger in his tunnel. He made it about 10 feet after eating, then laid down here and didn't move for hours.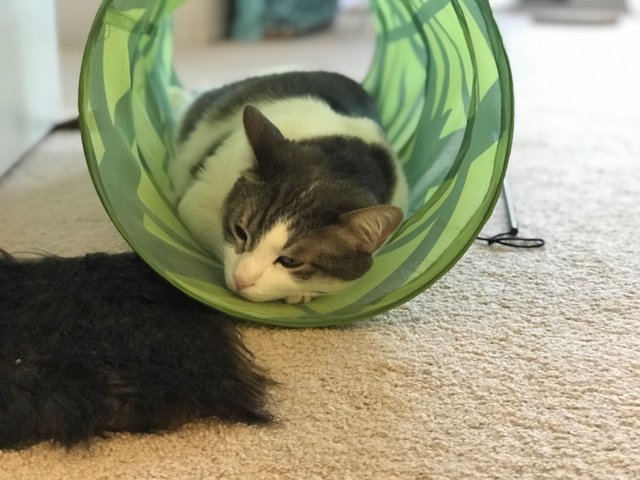 ---
---